how the experience works.
Storytelling and your connection are the most important thing to me.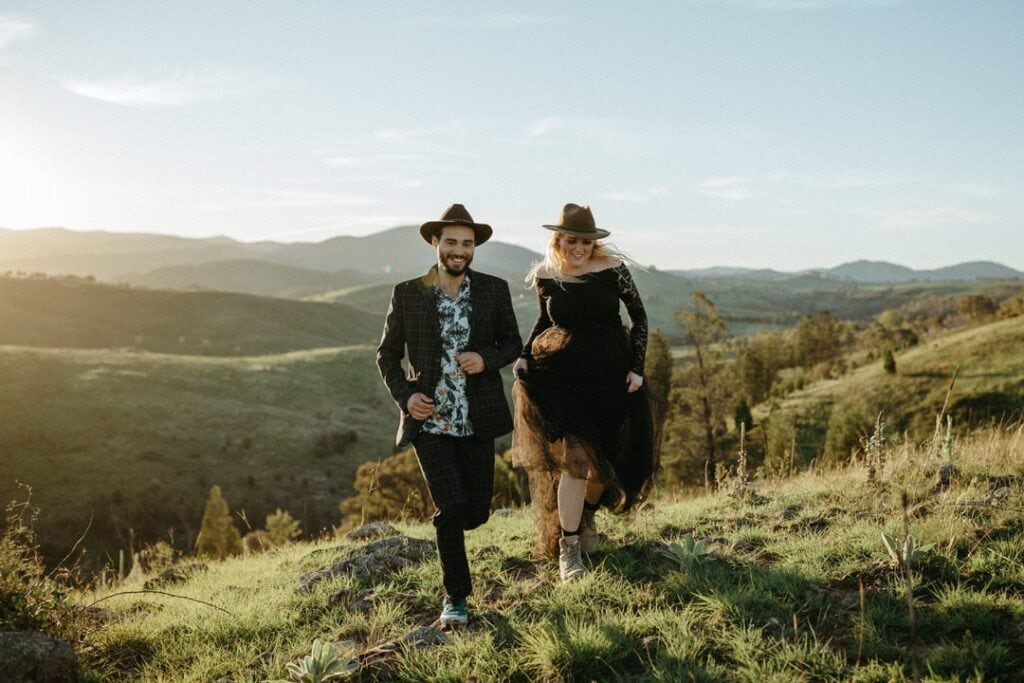 you want to remember how you feel.
When you look back at the day you shared your vows and words of love to each other, photography will help you relive those emotions and how you felt on the day.
These photographs help transport you back to those moments where you opened your hearts, drew a line in the sand, and committed to each other.
Your day isn't just the ceremony, though. It is an adventure focused on yourselves having the most authentic and awesome day that will plaster a smile on your faces for years to come.
This is why my approach is focused on documenting who you really are, rather than barking orders at you, posing you in unnatural and uncomfortable positions which just aren't you.
how i'll capture the real you.
no poses needed.
How you feel on the day is far more important to me. When you're present with each other, enjoying nature and each other, that to me is the most magical thing.
It isn't about how you look. It is about how you feel when I'm capturing you.
However the other secret to the images you see on here is the effort that is put into each and every couples' experience. To help you be fully present with each other requires trust. This is something I focus on with you, from dedicated location scouting, to vendor recommendations, and even to the timeline of your day.
By building this trust, it allows you to feel like you have a trusted friend along for the ride to document your day.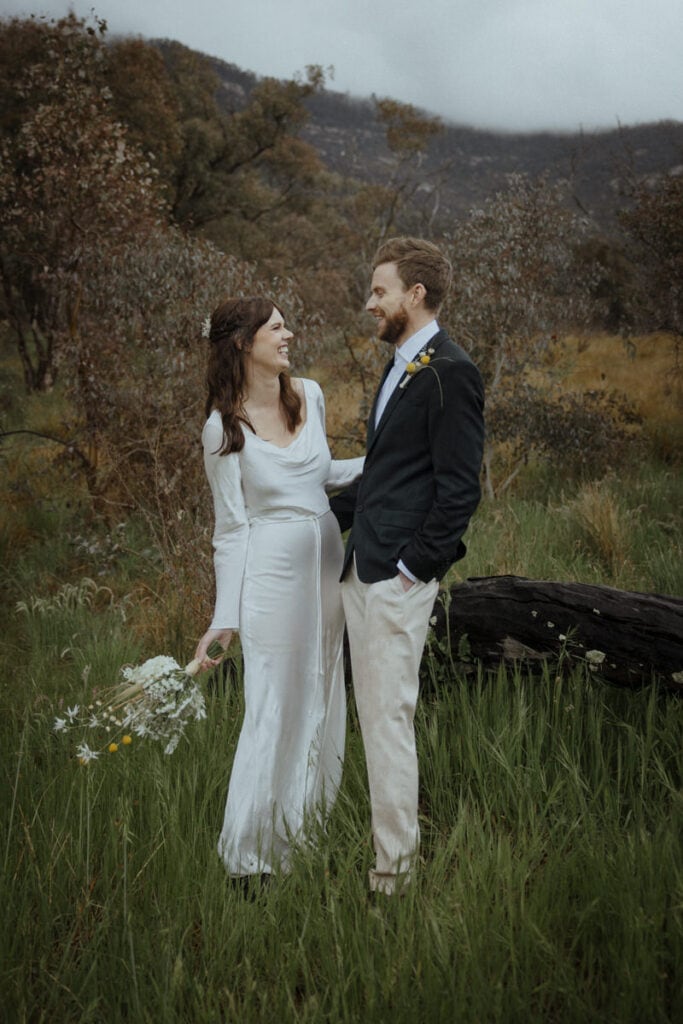 telling your story
and your connection.
through comfortable,
candid, and artful
photography.
.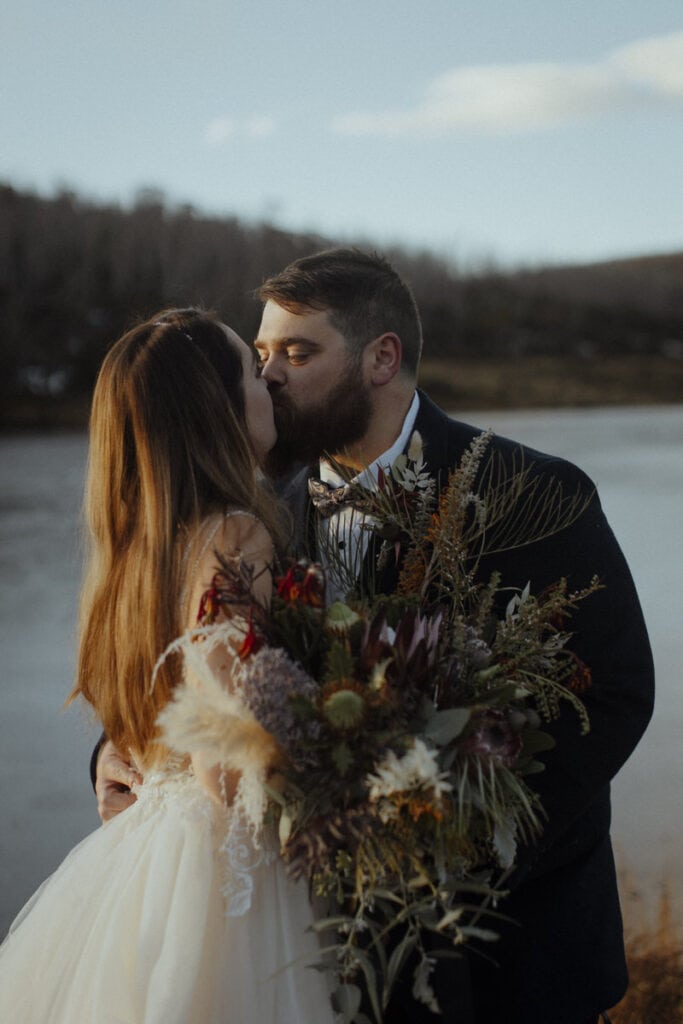 emotions can't be faked.
so i'm never going to do that to you.
Smiles and kisses may tell a story of romance in so much media around today, but your connection is a sensitive and beautiful piece of magic that should be respected.
This is why I'm not going to be the sort of photographer to yell these things at you:
"LOOK AT EACH OTHER LIKE YOU LOVE EACH OTHER"
"KISS EACH OTHER AND HOLD IT THERE"
"OK NOW KEEP KISSING UNTIL I TELL YOU TO STOP"
Instead, I love to give you gentle prompts to explore your story together, leading to those genuine expressions between yourselves. Every couple's level of PDA are different, and I don't subscribe to the 'one true way' that you should be.
This leads to you have a comfortable, relaxed, and authentic set of images which tell the story of your connection above everything else.
"so what do we have to do?"
Just be yourselves. You've got nothing to be afraid of.
here's what other couples say about the experience:
over 100 5-star reviews!
"i have never felt more relaxed knowing someone was taking photos"
I was pretty nervous about having a photographer around for the whole day given my usual feelings of self consciousness around a camera, but I had nothing to worry about – I have never felt more relaxed knowing someone was taking photos, which was entirely down to James' relaxed, fun attitude toward the whole thing.
– Becca W.
"like we were out walking with a friend"
I have been part of some wedding shoots before and it has always felt extremely rigid and forced. James made us feel so comfortable, like we were out walking with a friend who just happened to be taking some absolutely gorgeous photos of us. James managed to capture us in front of a camera, looking natural and in love and he used the world around us to tell this story too.
– Graeme
"i've never had pictures of my actual joy captured as well as james has"
He's there and he's a part of everything but yet he moves silently and you have no idea that he's there in the big moments. He captures the real, not the posed. I've never had pictures of my actual proper joy captured as well as James has. I look at my images and they make me want to cry all over again.
– Iona
here's what the experience looks like:
how you'll feel in 10 years.
the lasting warmth of authenticity.
After you've had the most awesome and authentic day of your lives, celebrating your love and story together, the most important thing at the end of it is how you feel.
Having genuine and artistic photography of yourselves having a blast will mean that when you come back to look at these images in 10 years, you'll remember how you felt.
You'll remember the stories you told. The laughs you shared. The tears you wiped from each other. The emotions you had and that burning and unquestionable love.
Your wedding day isn't about having a photoshoot. Its why all of the couples in these photos aren't looking at the camera; they are focusing on each other and enjoying being present in one of the biggest moments of their lives.
Having the whole story of your day documented is one of the most rewarding things for a couple. So you can see the connection and electricity you have for each other.
Instead of being moulded into every other expectation of what romance is.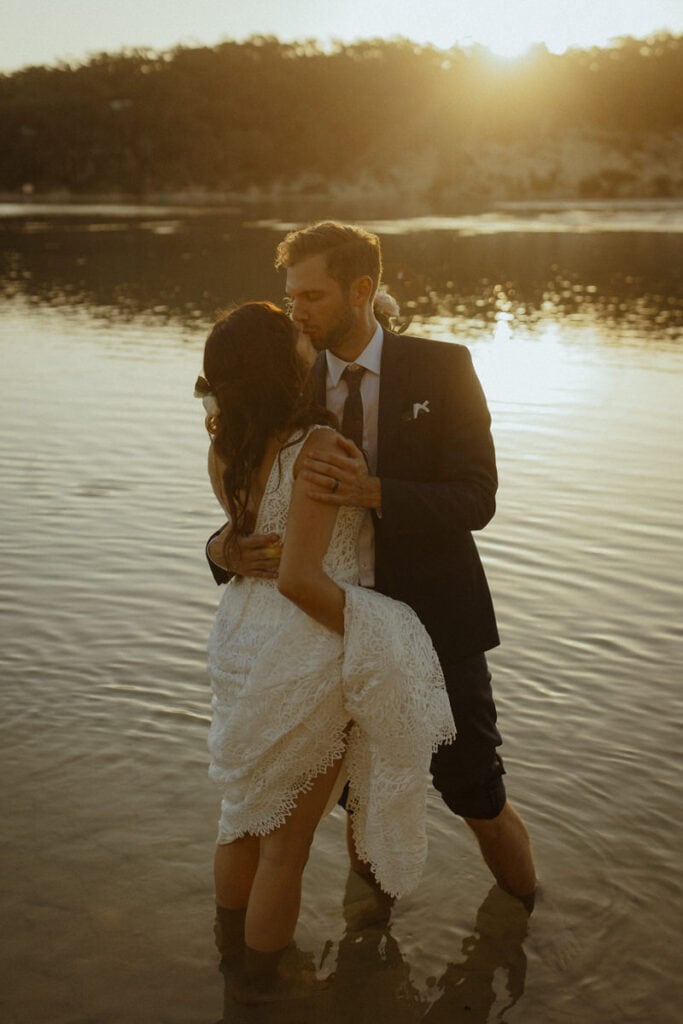 frequently
asked
questions.
your questions answered by me.
You're naturally going to have a few questions about the whole process. I'm here to give you an answer to anything you're wondering about.
ready to book?
Let me help you create a stress-free adventure.