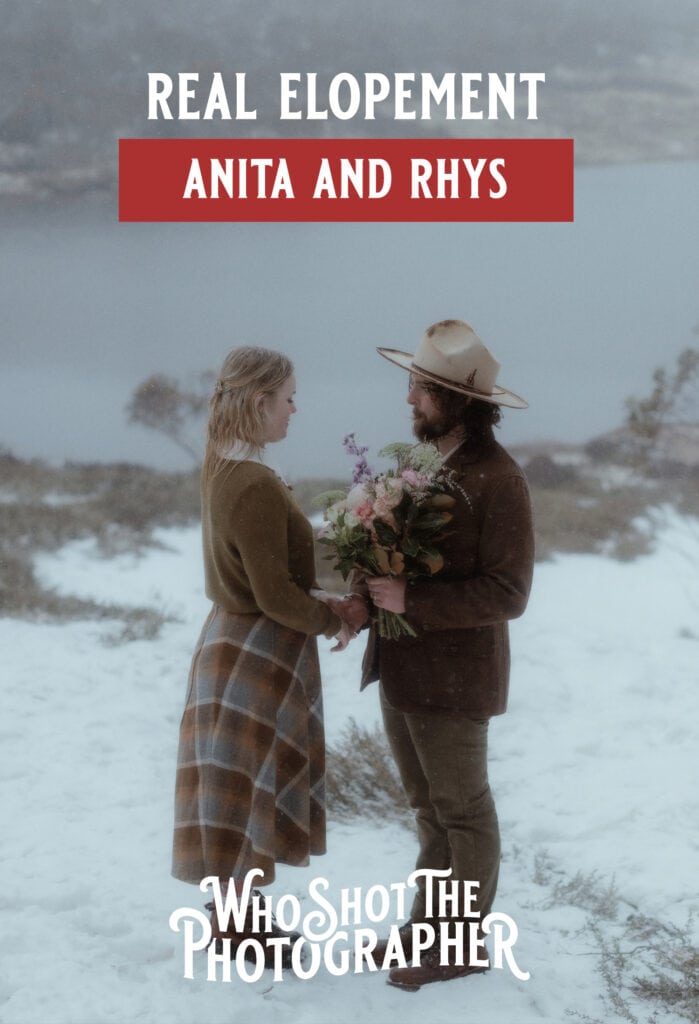 Rhys and Anita's Snowy Mountains elopement unfolded like a winter fairy tale, one that's as timeless as the scenery itself. If you are looking for a location that seamlessly blends romance with snow-capped peaks, then this is one of the right places for you!
Kosciuszko National Park, home to this Alpine region, is located in Southeastern New South Wales in Australia. The Snowy Mountains has since been a popular destination for outdoor enthusiasts and photographers alike. Resorts surrounding the area provide many activities that immerse people with breathtaking views of the snow-covered slopes and frozen lakes. It's no surprise that brides and grooms wanting an unforgettable adventure on their wedding day choose the Snowy Mountains to create lasting memories.
The snow-laden peaks will be the first to catch your eyes when you spot them in the distance. However, even that majestic view cannot top being on-site, hiking, where you'll be lost in a snowy paradise with nothing but the crisp air, the sound of snow crunching beneath your boots, and a white horizon. And that's exactly what's most appealing about the Snowy Mountains: it connects eloping couples with nature through this intimate experience.
The surrounding national park, wildlife service, and volunteer organisations are maintaining the Snowy Mountains region. Thanks to their efforts, they are able to preserve its unmatched natural beauty and unspoiled landscapes.
The Snowy Mountains is ideal for couples wishing to elope and have a ceremony at a place with beautiful summits. If you want a Snowy Mountains elopement, check out Kosciuszko National Park for more information about this intimate elopement venue.
Vendors: Venue: Dainers Gap / Getting ready location: Jindy Inn / Celebrant: Joanne Terlich / Florist: West Row / Coat and sweater-vest: Labour Union / Shirt: Tender Compass / Trousers: Freenote Cloth (USA) / Shoes: Red Wing Shoes, Kathmandu / Socks: M.J. Bale, Birkenstock Socks / Hat: Coup De Tete / Jewelry: Clocks and Colours (Canada), Crooked Howlet Designs, Karen Walker / Belt: Nigel Cabourn / Veil: Honey Birdette / Wedding Rings: Jens Hansen