intimate weddings.
2024-2025 Packages + Pricing.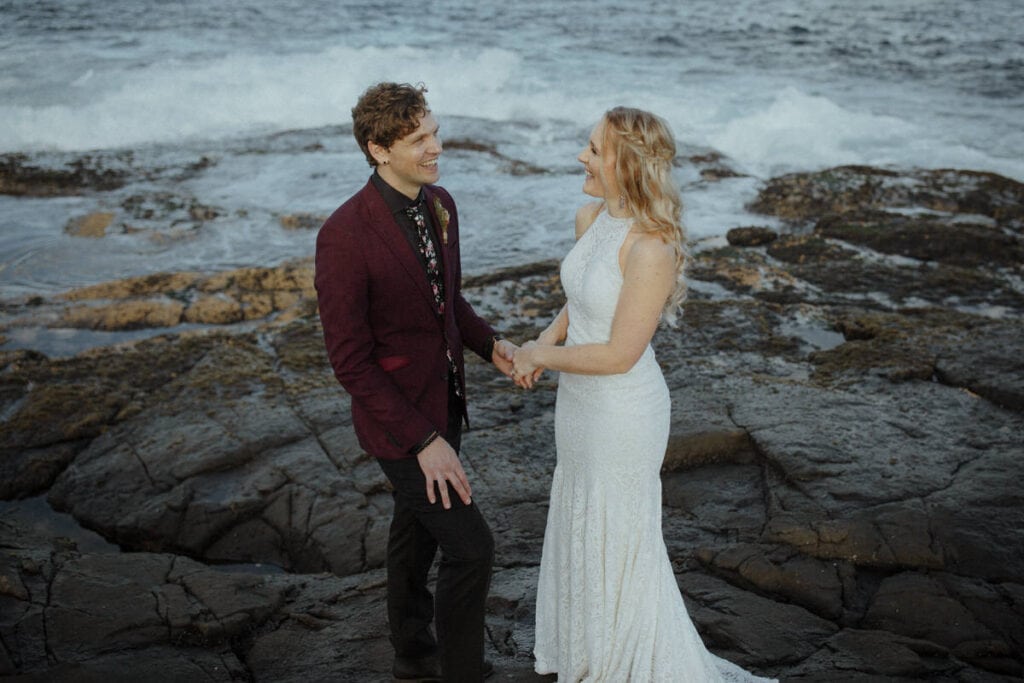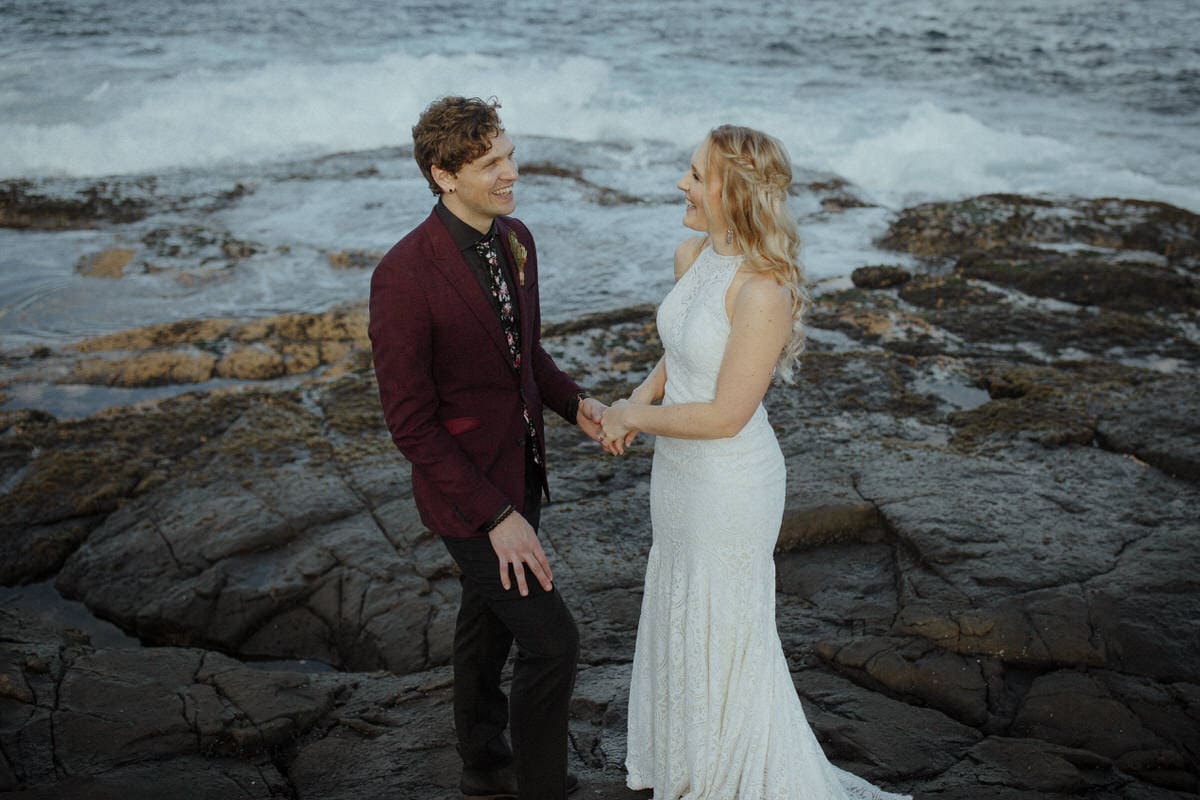 you're wanting to marry your best friend.
i'm here to help capture your story.
You're here because you want to have an intimate experience focused on you both, without the pressure and rule book of a normal wedding.
You've got nothing to worry about, and I'm psyched!
hey there!
i'm james!
your wedding photographer, and biggest cheerleader.
It won't surprise you, but I'm a huge adventure and nature nerd, so much so that I spent 6 months living in the jungles of Madagascar back in 2010!
Because of that, more times than not, I'll take any excuse to get into nature and explore what is out there. I've always found myself constantly surprised by how many wonderful sights there are out there. I live a life of creativity and curiosity and believe in challenging the status quo.
I'm into board games, camping, a nice whisky after a good hike, and bouldering! Give me street food over 5-star dining any day! I find myself constantly jumping through bushes, and running up mountains to get that perfect shot for my couples.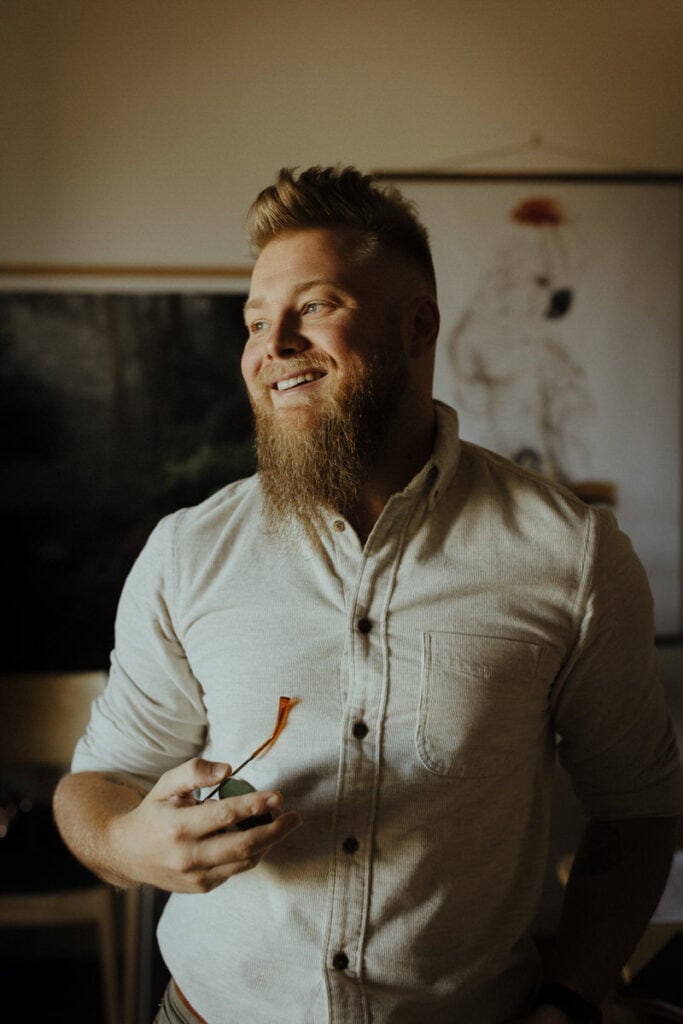 Awesome weddings captured
The year I captured my first wedding
Hours of support provided to couples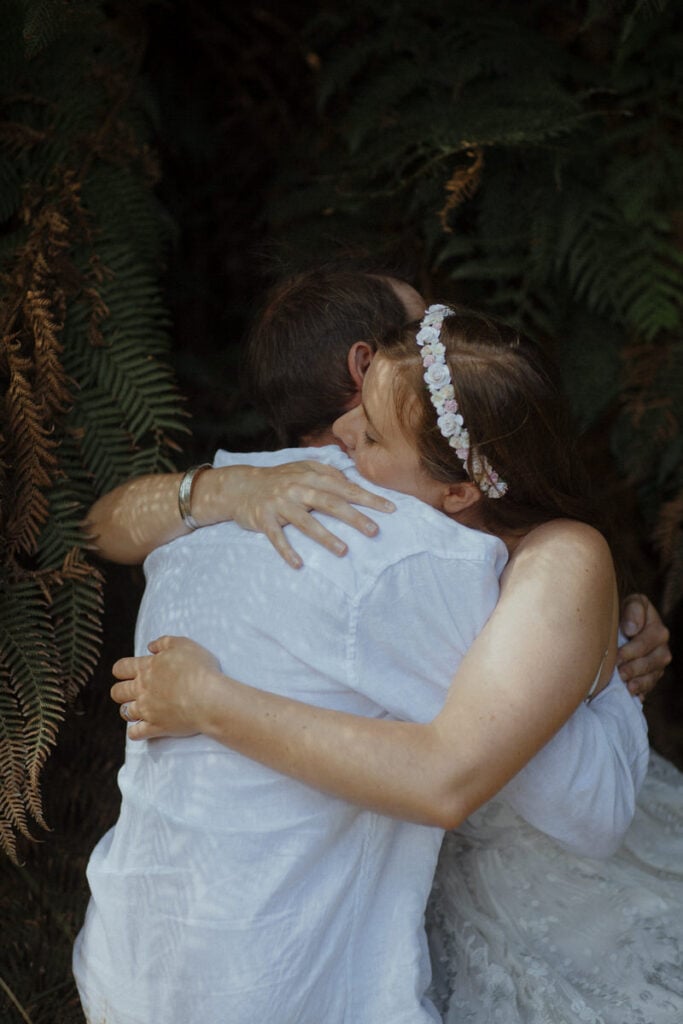 i believe how you feel is the most important thing.
so you can look back and re-live your day.
Your day should be focused on your story and who you really are. Whether you are adventure lovers who love the idea of going kayaking in the morning followed by an afternoon ceremony and a sunset picnic, or homebodies who adore homemade pizza with their doggos and who want to elope with their favourite lake in the background.
The power is yours to get married however you'd like. This is a whole day dedicated to your story and your relationship.
You deserve to have a day where:
I'm here to bring your vision to life, and I truly believe in supporting you to have the day you want.
acknowledgement of values.
What I stand for and key beliefs.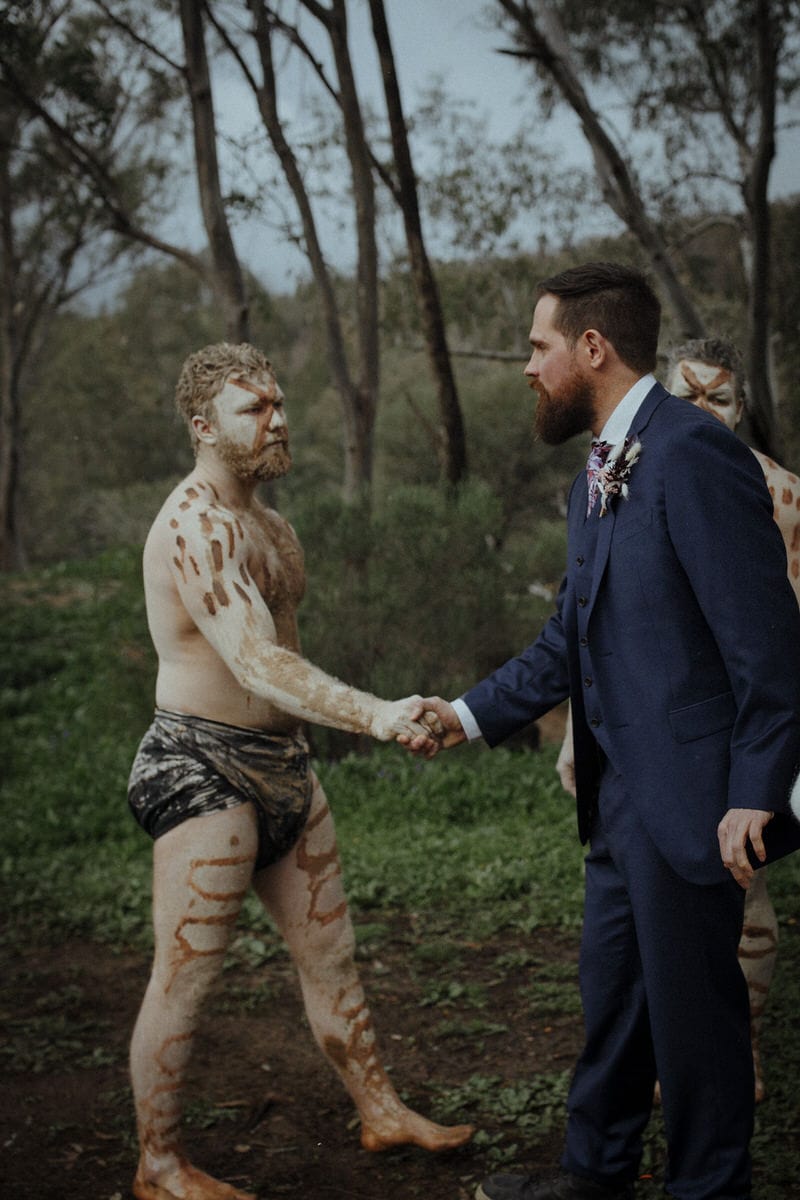 acknowledgement of country.
I wish to acknowledge the traditional custodians of the land I work on and meet others on, the Ngunnawal people.

I wish to acknowledge and respect their continuing culture and the contribution they make to the life of this city and this region.

I would like to acknowledge and welcome other Aboriginal and Torres Strait Islander people who may be part of any events I take part in.

I would also like to pay my respects to Elders past and present. Sovereignty has never been ceded.

It always was and always will be, Aboriginal land.

I highly recommend that couples include an 'acknowledgement of country' as part of their welcome in their ceremony.

Whilst this may take a few lines and an extra minute, we are all on stolen land and paying respects to the original landowners is the least we can do.

Thank you for reading this.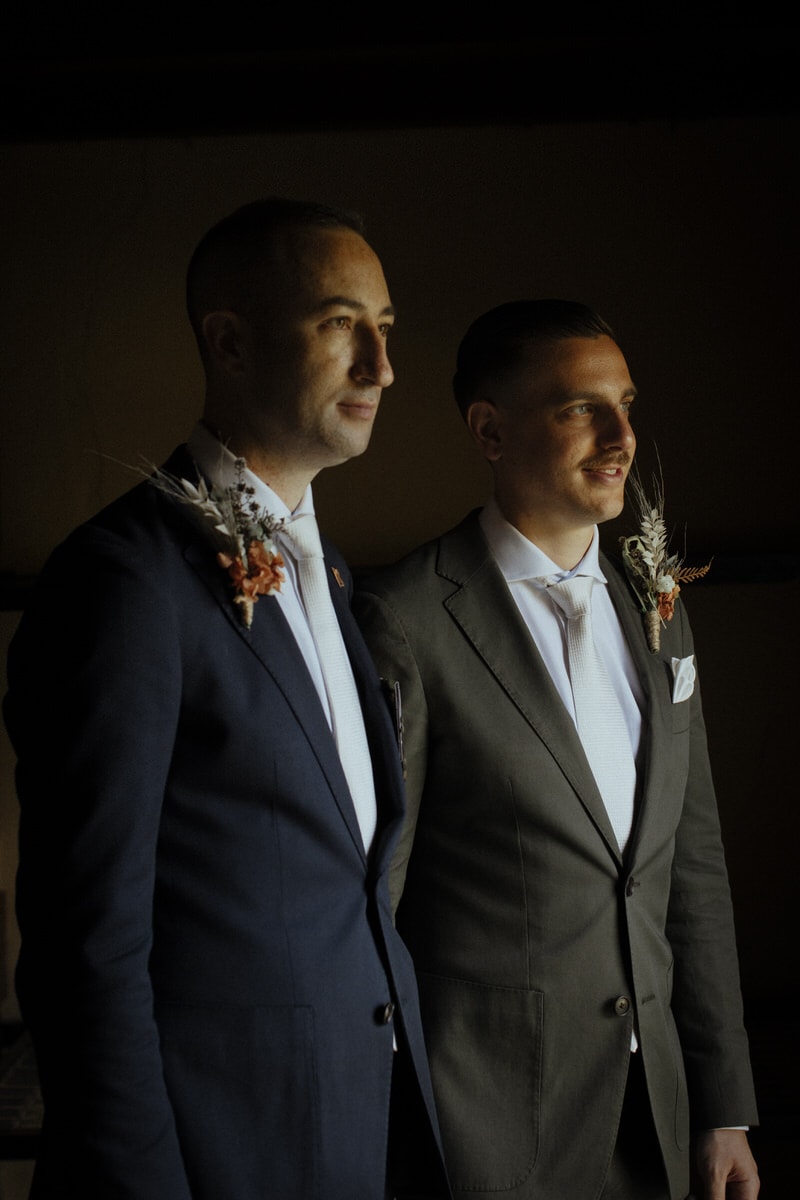 values and language.
Who Shot The Photographer is an inclusive and welcoming business to everyone, no matter their gender, orientation, race, or background.

I will always aim to be inclusive and use phrases and words which reflect these values.

I want to pre-face that I am learning to use more gender-neutral terms, and that there may be phrases throughout this brochure / my communication with you that may be more gender-specific.
I work with a wide variety of people, and my aim with certain words being used is certainly not to offend.

So if someone identifies as gender-neutral, and there is a phrase such as 'bridal', please understand that this is a genuine mistake and one I will want to rectify.

I have gone through all materials to use as many gender-neutral phrases as possible.

Thank you for your understanding, and I am always open to being further educated on social issues such as this.
how the process works.
Step by step how the process works.
let's pick and date and location.
You may have your venue sorted out, or perhaps you are still looking for ideas. You may also have a date in mind or be flexible. I'll be here to help research anything you'd need, and then to find a date which works, and get you locked in!
i assist you in planning your day.
You deserve to have someone behind you who will be cheering you on however you want to say your vows and share your love. I'll be here to support you however you want to start your marriage.
i'll help you with recommended local vendors.
If you're still looking to add more people to the A Team, then I'll be more than happy to recommend industry leaders and some of the best people in the biz. You let me know what you need, and I'll send over some solid recommendations.
i'll create a timeline for you day.
Working out the best time for lighting, your ceremony, couples photos, and even a first look can be a bit overwhelming. This is where I'll come in and make everything a breeze. Having helped over 200 couples, I can provide the best recommendations for what may suit you best.
give you a 'best friend' experience on your day.
I believe that the day you get married should be an authentic adventure where you can be yourselves. I'm not the sort of photographer to yell 'KISS!' or 'LOOK LIKE YOU LOVE EACH OTHER!'.
Instead, I prefer gentle prompts and a relaxed approach to really bringing out the raw emotions in your both. No posing experience necessary.
you'll receive your gorgeous photos
The images and art I'll create from your wedding will tell the story of who you are and what went down on the day. Landscapes, emotions, laughs, and the real you is what I'm interested in. So, when you look back in 20 years, you'll remember how you felt on the day, rather than someone who barked orders at you to fake PDA which wasn't even you.
order your albums and prints.
Turning your house into a home with stunning and personalised art is one of the most rewarding ways to celebrate your story. I specialise in creating some of the very best museum-grade art pieces for you. I can even show you to scale how certain images would look in your home, so you'd be able to have complete confidence in how your final art pieces would look in your home.
engagement sessions
let me show you.
2023-2024 pricing
canberra wedding packages.
the full story.
wedding coverage.
$6,600 aud
here's what you get:
the big picture.
wedding coverage.
$6,050 aud
here's what you get:
everything sorted.
wedding coverage.
$4,950 aud
here's what you get:
half day.
wedding coverage.
$3,850 aud
here's what you get:
tell the whole story.
the ultimate experience.
It might sound a bit wild to start with; an all day wedding being documented.
However, when thinking about going big on your wedding, it doesn't have to involve feeding 200 people, hiring a huge venue, and hiring loads of vendors to suit the family.
I recommend having your awesome adventure documented, so that you're instead going to have: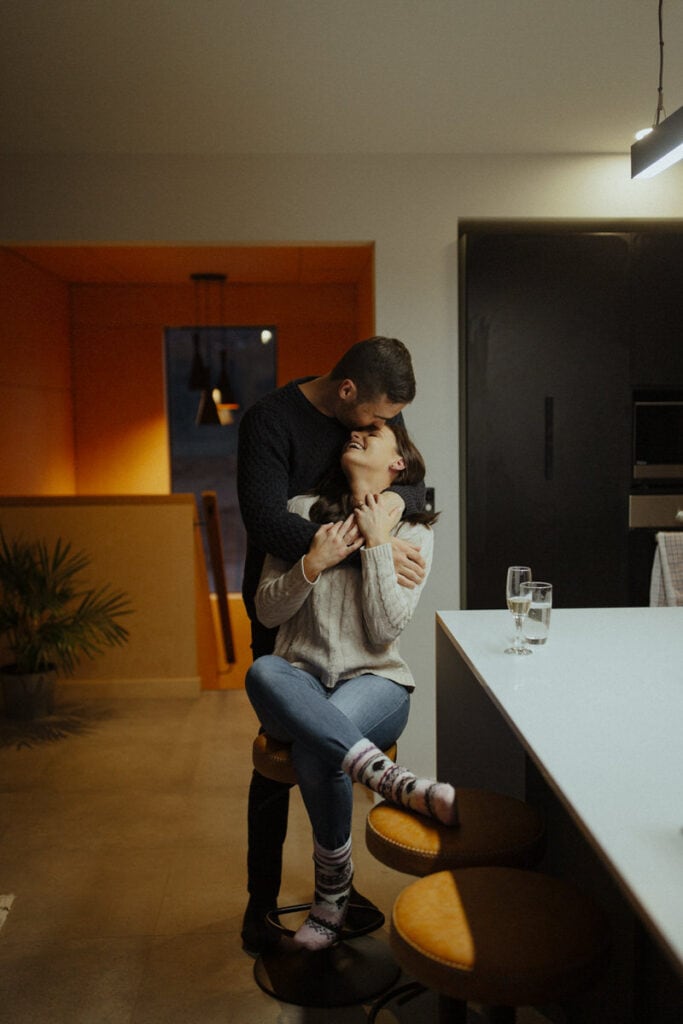 what would be your idea of the most enjoyable day ever, from sunrise to sunset?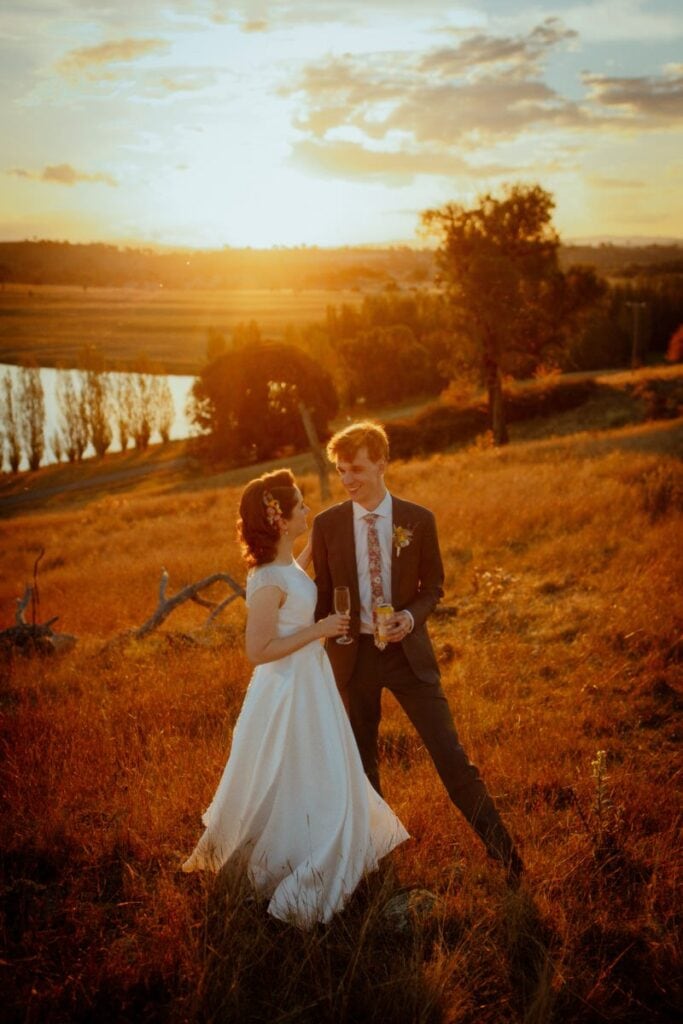 this isn't about having an all day 'photoshoot'.
this is about documenting your journey.
The truth is that if I had someone yelling out poses to me for 12 hours, I'd hate it. Trust me.
However, the reason you are having a wedding isn't to have an all day photoshoot. The reason you are getting married is to celebrate your story and your love, in an authentic and personal way.
I'm coming along for the ride just to document you having the most awesome and intimate day ever. The focus is on you, but you only have to focus on each other.
wedding albums.
the ultimate way to relive your day.
The ultimate experience to relive one of the biggest days of your lives.
Created from the industry leaders, every album created comes with a personalised Genuine European leather cover, custom name embossing, and all spreads on silver-halide medium weight archival photo paper.

I believe this is one of the best way to relive your day, which is why at the time of booking, I offer a 20% discount for these, where they would usually be $1500 after you have seen your final images.
wedding album details.
Choices for your album.
10 x 10″ fine art wedding album.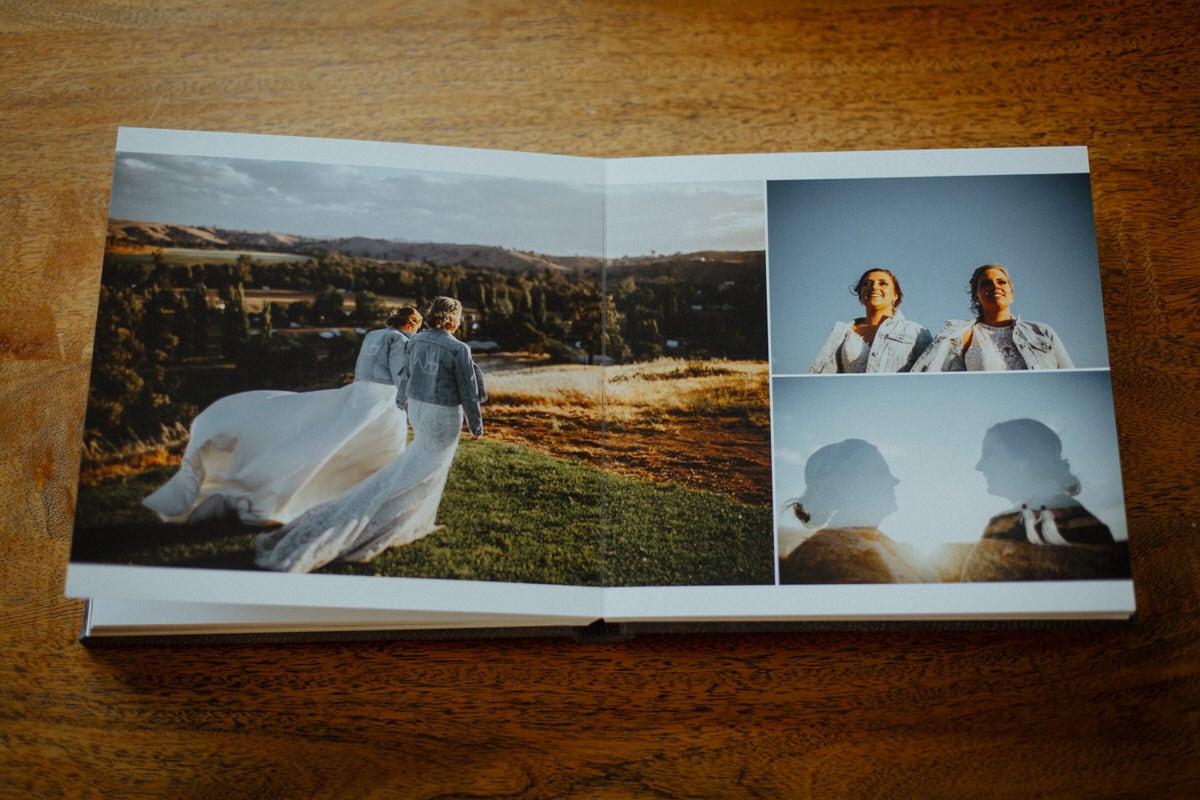 unmatched quality, customised to your whim.
The ultimate experience to relive one of the biggest days of your lives.

Created from the industry leaders, every album created comes with a personalised Genuine European leather cover, custom name embossing, and all spreads on silver-halide medium weight archival photo paper.

I believe this is one of the best ways to relive your day, which is why at the time of booking, I offer a 20% discount for these, where they would usually be $1,500 after you have seen your final images.
10 x 10″ FINE ART ALBUM WITH 20 PAGES:
parent albums.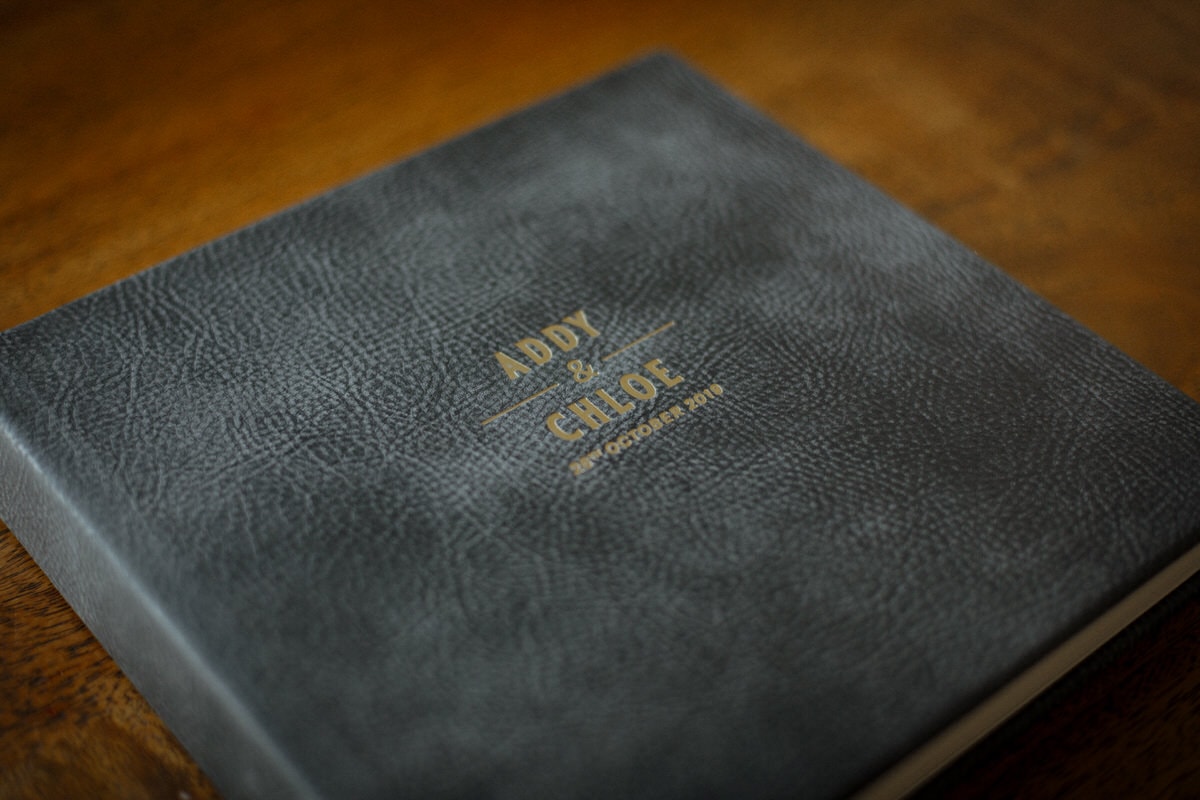 perfect for parents and family.
Miniature replicas of your final album, available in either 7" or 10" sizes.

Perfect for when mum and dad finally see that album you've been dying to get your hands on, and want their copy.
5″ PARENT FINE ART ALBUM: $500
7″ PARENT FINE ART ALBUM: $750
extra pages.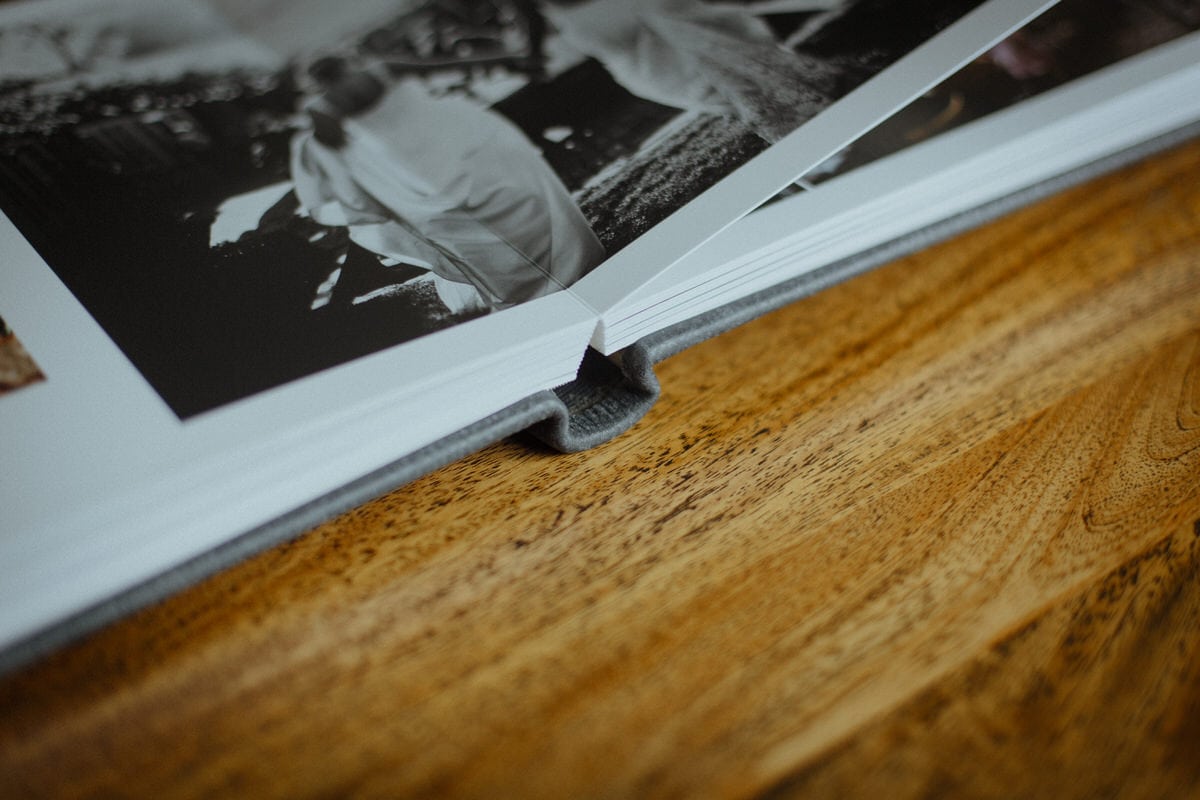 for when you need more of the story.
Additional pages can be added into the final design of your album.

There are two pages to every spread.
wall art and extras.
Turning your house into a home with fine art.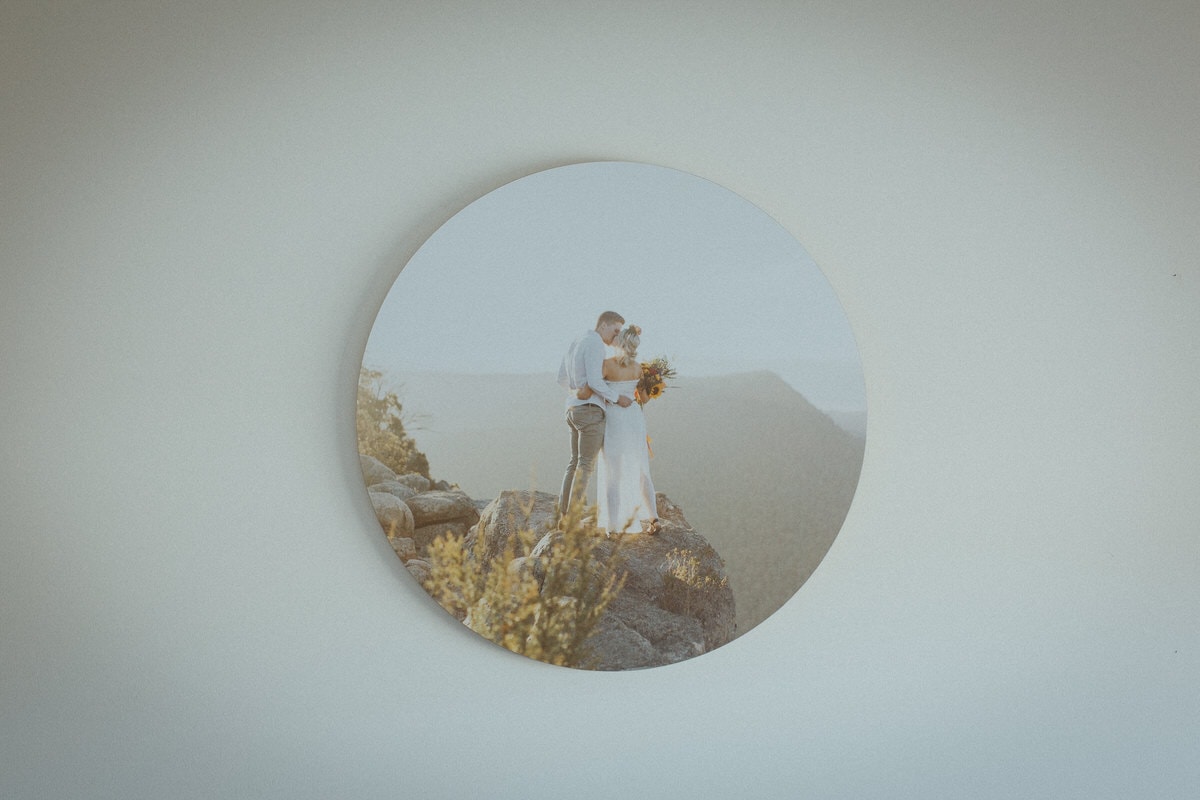 creating art for your home.
One of the best parts of receiving your final images back from the day is deciding how you'd love to showcase your epic adventure in your space, turning your house into a home.

The great news is that aside from being an expert wedding photographer, I'm acutely trained in helping create art for your home which suits your style and taste.

Best of all, I can even show you to scale how selected images will look to scale in your home with my sophisticated software.

This gives you a little preview of what I can do for you once your final images are delivered, and you're keen on something on the wall!
choice of materials.
What is your style?
classic framed.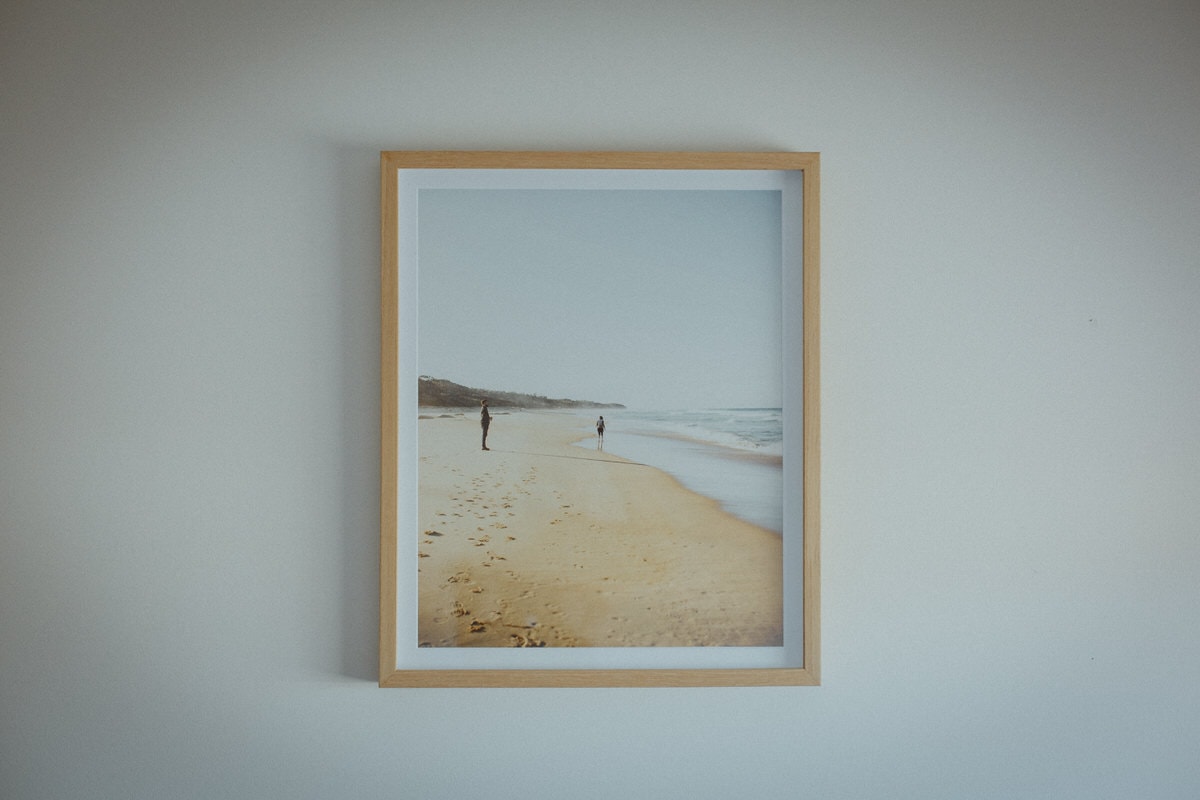 super customisable.
If you love the 'museum' look, and want an art piece that could also compliment the materials and colours in your home, then framed could suit you both.

This piece has a UV coated protection on the glass to help reduce damage from the sun; it is best placed in a room which wouldn't suffer from a lot of glare.
scandi timber.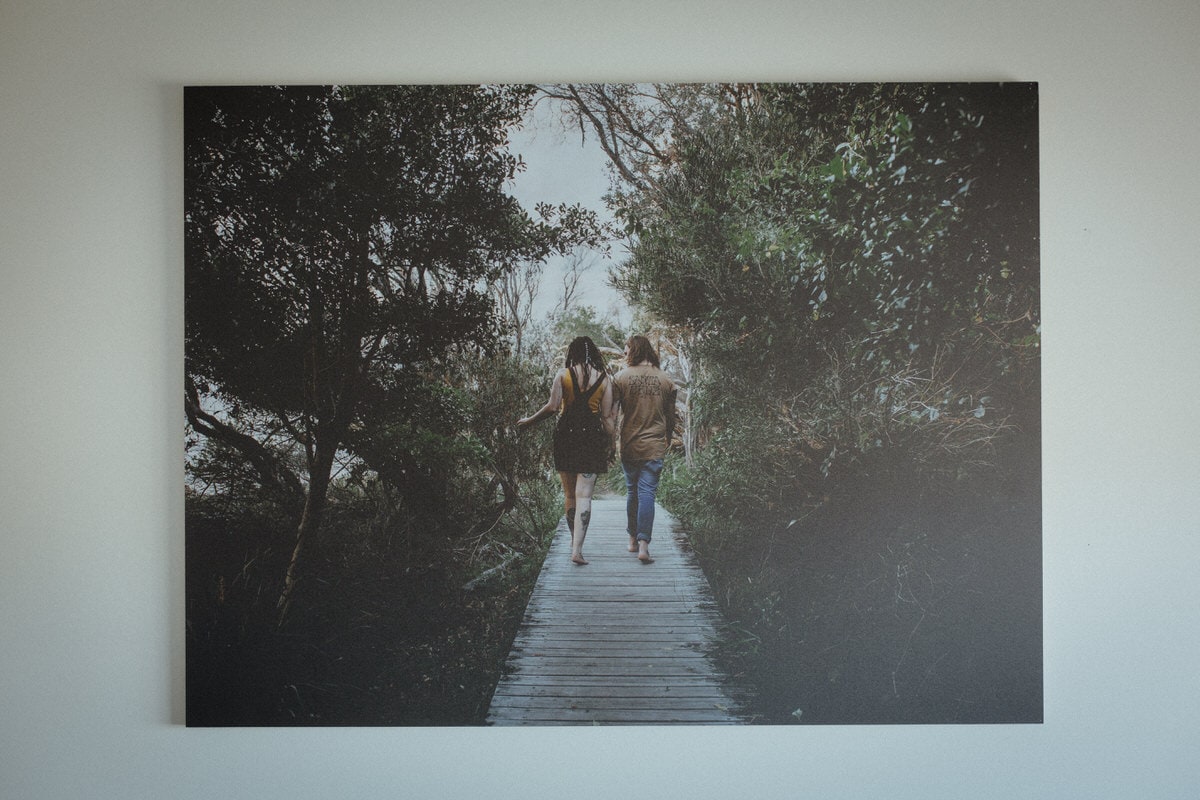 perfect for minimalist lovers.
If you're the sort of people who find yourselves becoming obsessed with wood and timber, then these may be perfect for you.

They also have a matte finish, which means that it won't be as reflective as framed, so this may be perfect if you're looking for a piece that gets a lot of natural light.
modern canvas.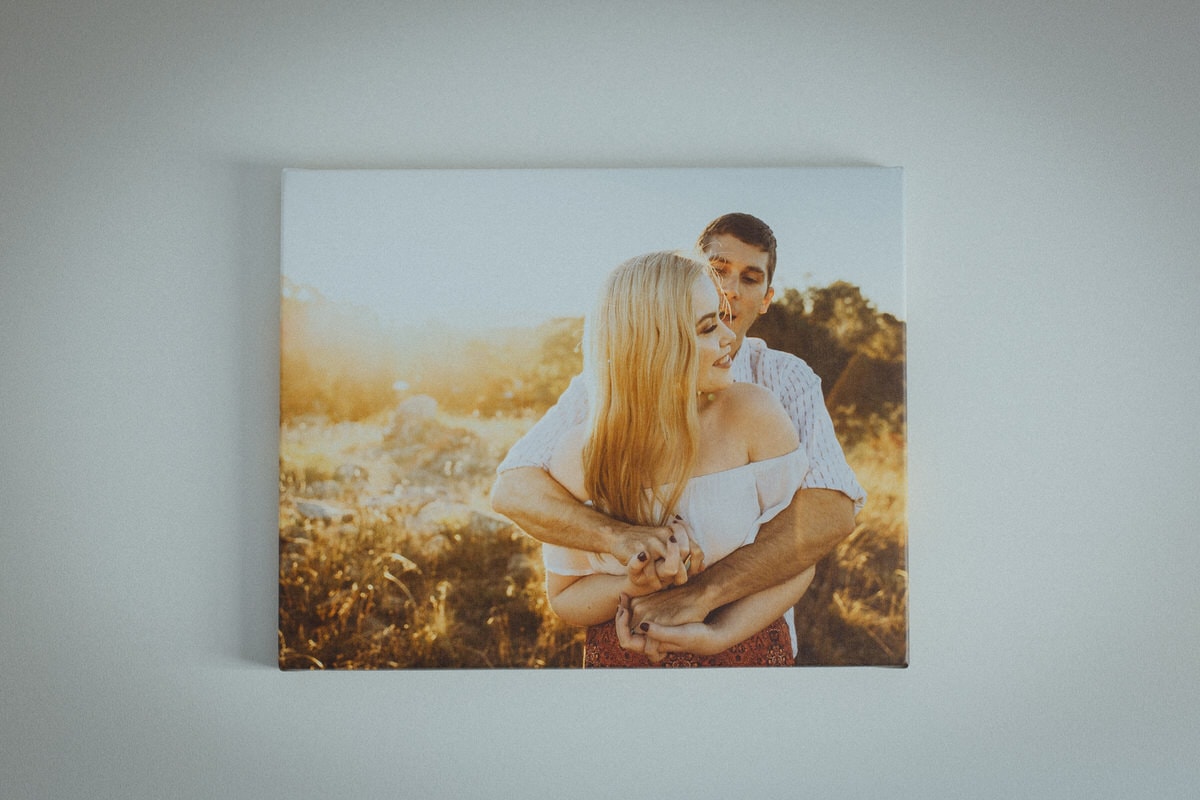 simple and stylish.
If you find yourselves drawn to the more modern and minimalist feel of canvas, then these prints would be perfect for you.

They have a matte finish as well, meaning that they are suitable all over your home, including areas with plenty of natural light!
choice of presentation.
How would you like to display your art?
hero piece.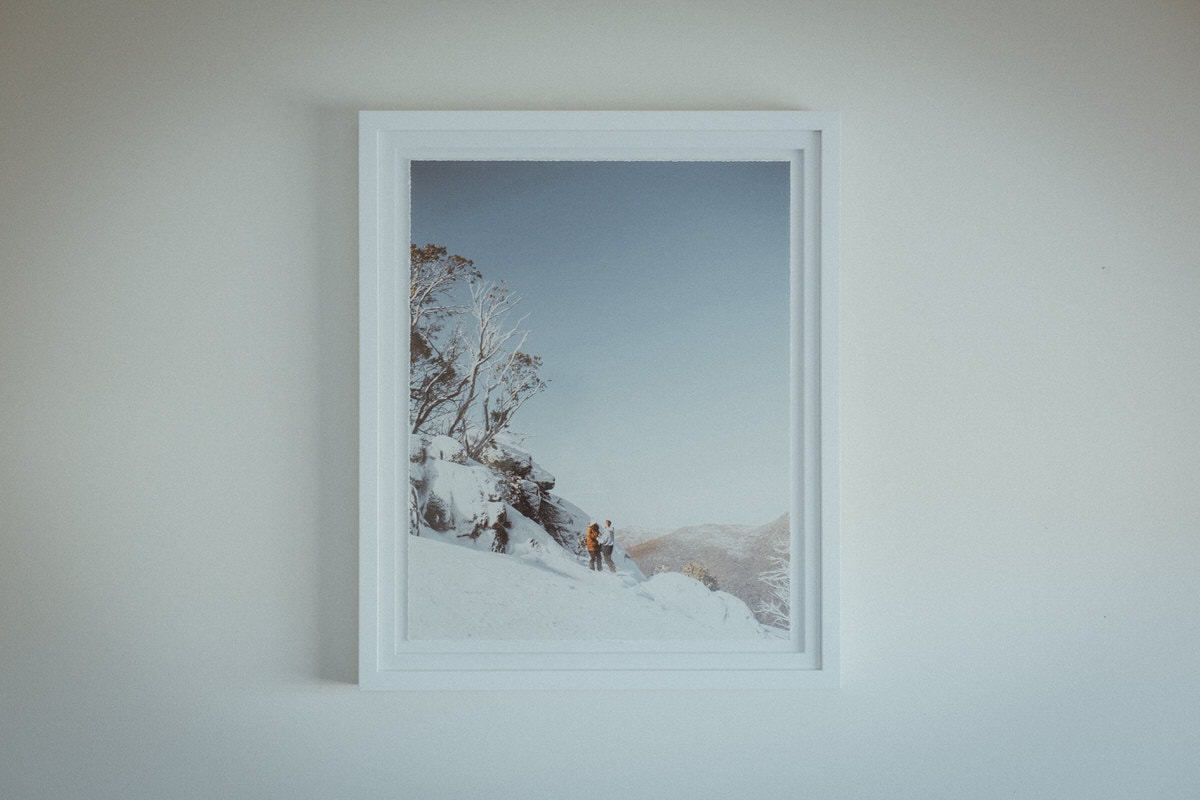 big and bold.
You're looking for something that really stands on its own and sums you both up in one concise image.

Signature pieces are great if you like the big and bold look of having one big piece at the end of the hallway, or above your bed.

They can also be smaller pieces to compliment other pieces of artwork in your home.

Choose from timber, framed, or canvas.
storyboard.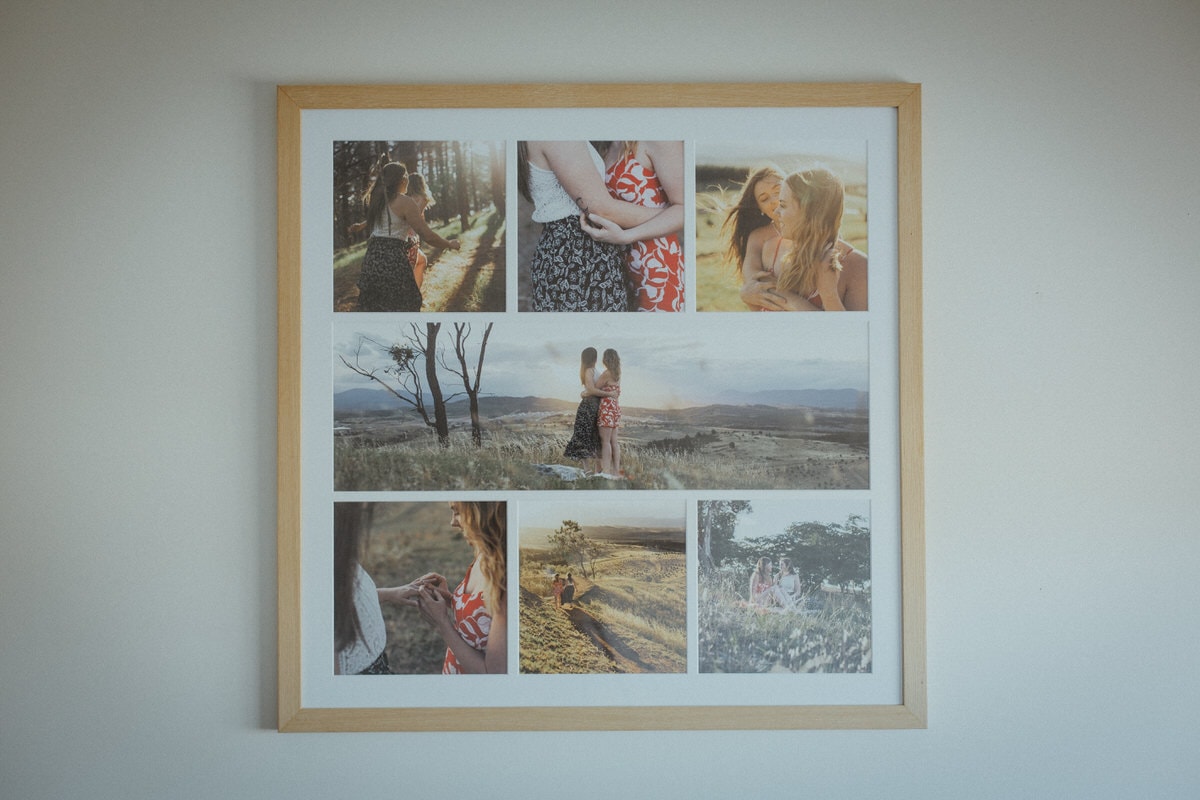 narration bliss.
Perfect for couples who enjoy a concise snapshot of the day in a few images.
It comes in all types of configurations, so you can have a massive set above the kitchen table, or a series in the hallway.
set of prints.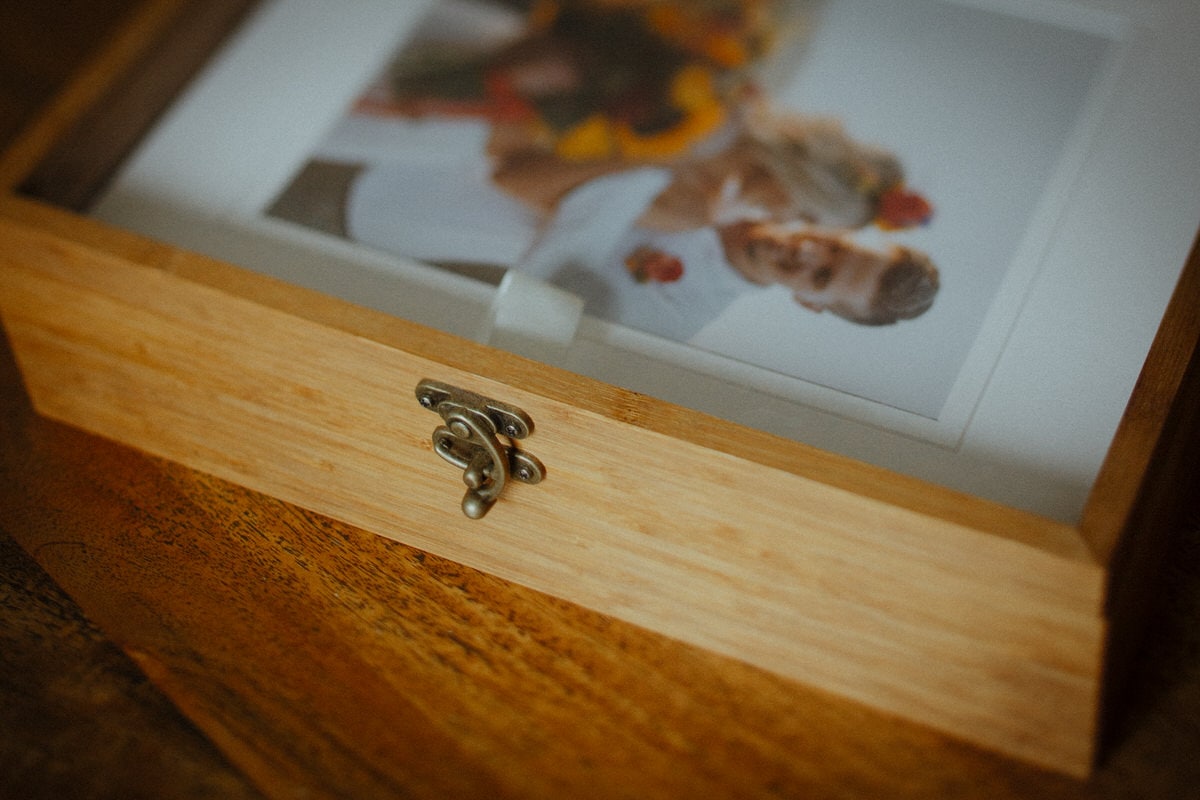 great for gifts.
My fine art prints are the perfect gift, and can even be framed on their own if you have a personal favourite frame.
Let's chat about your experience
you're one step closer
I'll help you figure out where you want to get married, what you would like to
do when you get there, and exactly how much coverage will feel perfect.
frequently
asked
questions.
your questions answered by me.
You're naturally going to have a few questions about the whole process. I'm here to give you an answer to anything you're wondering about.
Ready to
get started?
Let me help you create an incredibly fun, stress-free
experience while I document the whole story of your day.