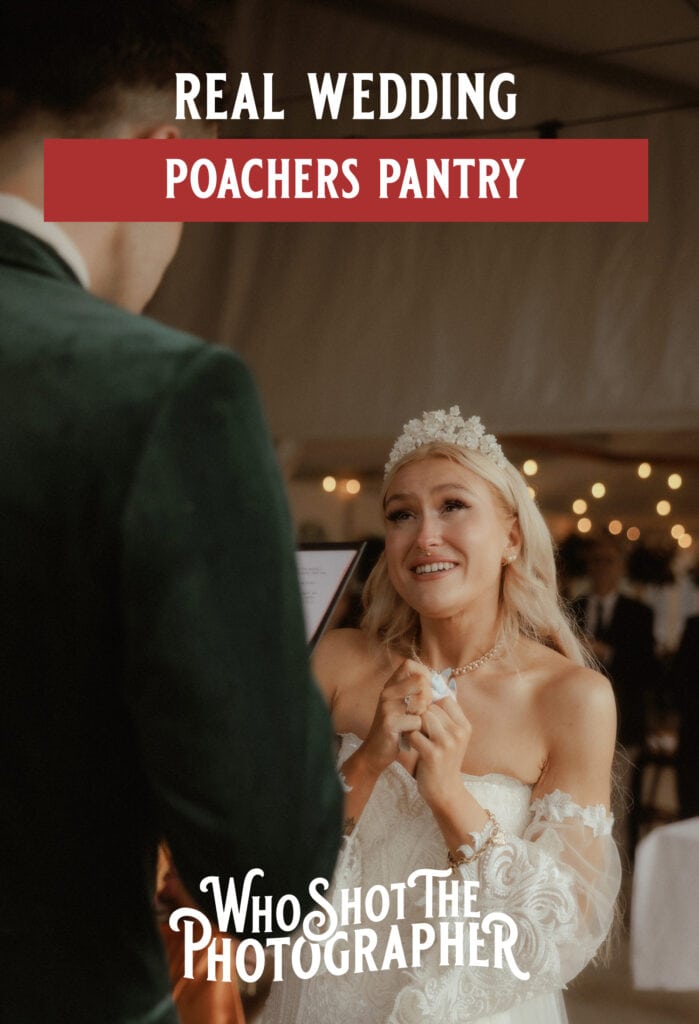 Maddi and Logan's Poachers Pantry wedding shows how attractive of a destination it is, perfect for weddings that need a picturesque setting that even the rain can't ruin.
Poachers Pantry is in Springrange, a rural locality at 431 Nanima Road, north of Canberra. This scenic countryside provides the best conditions for people to enjoy downtime from city life: expansive landscapes and views, vineyards and wineries, and cultural heritages. Poachers Pantry makes the most of its tranquil environment for celebrating beautiful country weddings and other occasions.
When you enter this property, charming and rustic would be the first words to enter your mind. It flaunts a wide and open space for guests to enjoy and explore. The Homestead Lawn, Smokehouse restaurant, and marquee make for impressive spots where you can see architecture blending seamlessly with the rural scenery. It is also the perfect venue to enjoy canapés and home-grown wine straight from their Poachers vineyard.
However, even with all that said, what's most appealing about this is its versatility. Poachers Pantry offers multiple options that match your style of celebration, whether you want a large ceremony or an intimate one. They also factor in the weather, which makes them always prepared for any situation or sudden changes.
This is a family-owned business that has been running for three decades. Susan Bruce and her team of professionals have done a lifetime's worth of work creating a space where they can share their passion for food and celebrations.
One of the most important decisions to make regarding wedding events and receptions is where it will be held. Consider choosing Poachers Pantry for a wedding experience with a touch of countryside magic. Don't hesitate to know more about them through their website and reach out to their Poachers Pantry team if you want a Poachers country wedding.
Vendors: Venue: Poachers Pantry / Celebrant: Emma White / Florist: Peony and Pearl / MUA: Madi Rockliff MUA/ Hair: Xanthus Hair / Maddi's Dress: Angelic Inspirations ACT / Maddi's Shoes: Lambda / Logan's Suit and Groomsmen party outfits: Institchu / Logan's Shoes: Florsheim / Wedding Rings: Dmitries Jewellers Queanbeyan / Cakes and Confectionery: Sugarplum Fairy Cakes / Dance Teacher: DANZON Dance Studio