how to elope.
A complete guide on how to have the most authentic wedding day ever.
eloping gives you an authentic wedding experience.
putting yourselves first.
If you've found yourselves disconnected from the wedding industry and the pressures and expectations set upon you by family and others, then eloping is the solution for you.
The new age of eloping is in, and it doesn't mean what older generations may think. Instead, eloping is about having a genuine and authentic experience where you can get married on your own terms.
So whether you'd love to spend the day waking up and exploring a lake in Tasmania before having a kayaking experience and sharing your vows at sunset; or exploring a hidden beach on the East Coast, before committing to each other under a gigantic palm tree, followed by a private chef back at your AirBNB, eloping is for you my friend.
I'm here to walk you through how to elope.
where to start?
So firstly, let's give a big round of applause for you realising that eloping is the way you've love to get married. You've given yourselves the opportunity to start your marriage with an adventure that is authentically 'you'. But the next big question is, 'where do we start?!'.
There is a lot of freedom is being able to elope. With that also comes a slightly overwhelming choice of what you can do, where you can, and how you can do it. However, when we get into it, I'll help by breaking things down here and giving you some much-needed direction.
I've been capturing elopements since 2017 and have crafted and captured over 100 elopements for couples. The system I have helps couples get a full plan sorted for their incredible day, from location curation, all the way up to timeline design. So, I have the experience to let you know about the best ways to elope here!
Throughout this page, I'm going to give you answers to all of those frequently asked questions, a walkthrough of how to find the perfect elopement location, and a checklist of how to plan your elopement.
By the end of this, you'll have a solid idea of how to plan your elopement!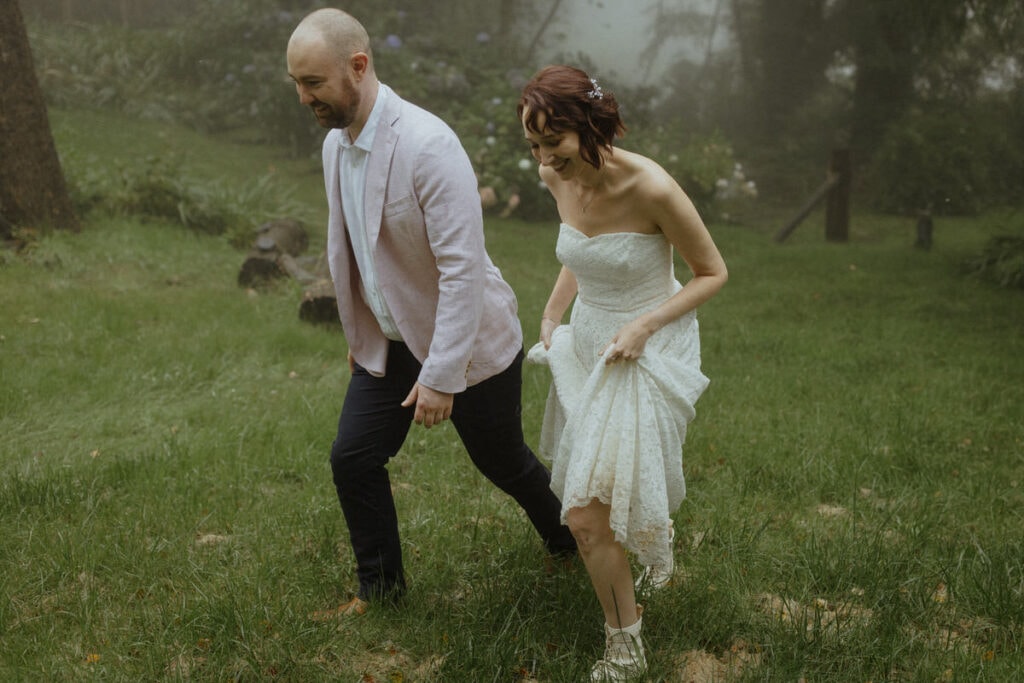 how to elope;
frequently
asked
questions about how to elope.
and answers.
When planning your elopement, chances are you're going to have a lot of questions. Especially as elopements aren't something that a lot of wedding outlets cover in depth.
Usually, you may be given the answer by some people to just 'do what you'd love to do!'. Whilst this is technically true, it doesn't help when you have a mountain of options, and analysis paralysis for what might suit you best.
However, the good news is that below here I've answered some of the most frequently asked questions I've had from couples (just like you!) who have been struggling with finding the answers.
If you're still struggling and feeling like your head is spinning from this information, my biggest advice is to make things simple. Reach out to me if you'd love some personal advice for what you can do as well!
can we bring family?
If you would love to, yes!
Maybe one of the biggest misconceptions in an elopement is whether family can be involved.

They absolutely can, if you would like them to be! Many couples love to elope to escape the drama associated with families at big, traditional weddings. However, at an elopement, you can do things however you'd love.
Family and friends can be a part of the day whenever you'd like them to be. For example, many couples may prefer to have a small adventure on their own for part of the day, and then welcome friends and family to the ceremony they will have.
is eloping legal?
100% absolutely!
Make no mistake, eloping is 100% legal. Whilst you will be getting married out in nature, or at a much smaller place than the traditional weddings may expect (e.g. a venue), in Australia it is completely legal to get married wherever you'd like.
All you need to elope is to either do the paperwork at a courthouse and save your vows for your day, or hire a celebrant, and they can fill in the location of where you're getting married. The sky is the limit!
where can we elope?
Anywhere you'd like!
In Australia, it is completely legal to get married wherever you'd like. This means that the list of places is basically infinite. However, I'll be going over a simple way to narrow down what may be your favourite places a little later on.
When it comes to finding a location, it is best to start with which locations you can envision yourself wanting to share your words of love and vows. Each couple is unique and so this will vary for everyone.
do we need a celebrant?
No (but they are great at what they do)!
I'm going to preface this by saying that the most important part of an elopement are the vows and words you share with each other.

There are two ways you can elope and get the legal stuff sorted out:
Go to a local courthouse and do the paperwork there. You will have a short ceremony but you can save your vows for your elopement.
Hire a celebrant and they will get the paperwork sorted out, and create a beautiful ceremony for you at the location of your choosing.
When it comes to deciding whether a celebrant is a good fit for you, you need to consider where you would ideally love to say your vows.
If you love the idea of hiking 3 hours to the top of a mountain and then sharing your words, a celebrant may not be the best fit, just as many of them will not travel this far for a ceremony. In this case get the courthouse paperwork sorted out, and then save the vows for the big trip.
However if you'd love to get everything done for you, and then have a personalised ceremony, I can highly recommend having a celebrant. Choosing a celebrant is a very personal choice for many couples. The good news is that during the planning process with me, I will provide recommended local celebrants who you can choose to hire for your elopement! Easy!
what happens during a ceremony?
Whatever you would love to happen! But there are a few standard things.
Your ceremony will be the space where you can share your intimate words of love and your vows. It's a very special part of the whole day, and one which I love seeing.
As with so many things elopement wise, you can run your ceremony however you'd love. Bring in whatever traditions you'd love. I've had couples read letters from friends, do hand fasting, I've even had couples do Log Sawing (Baumstamm sägen)!
However, you can also make it nice and simple as well. The most important things spoken are the words, so before any vows are exchanged, I love to make sure that the space is held properly and that you're both feeling as present as possible. This helps recenter yourselves after an exciting hike, or possible nerves as well!
When it comes to the legal requirements of an elopement, a celebrant will firstly have you and your witnesses (more on this next) sign the paperwork, where you'll give your personal details such as name, and address. You'll also be asked if there are any impediments to you getting married today that we need to know about. Once that is sorted, then you'll move onto the main ceremony, where you will legally have to speak a set of words in accordance with the marriage law in Australia. Your celebrant will basically tell you what to say! Once you've done this, you'll then be able to share your vows to each other (although this isn't a legal part of the ceremony). After that, you'll be declared married partners, and you'll have to sign your marriage paperwork.
Boom! Done!
do we need a witness for our elopement?
Yes, you need 2 of them (I can be 1).
A legal requirement of getting married in Australia is that you have 2 witnesses. The great news is that sorting this is a piece of cake.
Firstly, if you are inviting friends and family to your ceremony, you won't need to worry about this step; you'll have plenty of people to choose from!
If it's just us and the celebrant, don't fear! I can be your first witness, and sourcing a second witness is simple, and there are some options:
Many celebrants may have a family friend or family member they can bring along to be your witness.
Failing this, one of the best ways I've found to source witnesses is by simply asking in a local Facebook group for someone who wants to turn up and be a witness.
Either way, finding your witnesses is an easy process.
can we bring our pets?
National Parks Permitting, yes!
Pets are part of the family, and plenty of couples have wanted their best furry friends by their side when they say 'I do'.
The only part of this you'd have to make sure about is that your elopement location is in an area which allows dogs or other pets. As a photographer who practices Leave No Trace principles, respecting the environment and nature is the top priority when it comes to elopements. This means that, unfortunately, National Parks are out of bounds for dogs and pets.
However, the good news is that there are many locations just outside of National Parks that you can use. As part of the location scouting process I do for your elopement, I do all the work researching suitable locations for you so you don't need to worry about this!
do we need to hike 3 hours?
Absolutely not!
Whilst you'll see many photos on here of couples out in the wildest of places, you certainly don't have to go to that length to elope, or to have your dream day.
The biggest problem with so many big traditional weddings is the never ending problem of keeping up appearances and trying to impress others. Eloping strays far away from that, and there is no pressure to do or be anything apart from yourselves.
The most important part of eloping is ensuring that you have an authentic day that represents you. If you're not big hikers, that is 200% ok. Maybe you'd prefer the idea of taking it easy along a beach, or exploring a rainforest waterfall which is only about a 20 minute walk.
So long as you're with the person you love, doing what you both truly want to, that is the perfect elopement for you.
when can we elope?
At the earliest – one month from now!
In order to get all of the legal paperwork completed, you need to lodge a Notice of Intent To Marry with a legal celebrant (courthouse or otherwise) at the latest, one month out from when you've like to get married.
This is legal for us to 18 months and means that now you can get married!
When it comes to planning your elopement at such short notice, my biggest advice would be to hire an elopement expert, photographer and guide, like myself.
Whilst you could whip up plans within a month of where to elope, including a timeline and some vendors in the area, I have found that couples have reached out to me after trying this themselves and becoming exhausted with stress.
Elopements are stress-free experiences that are all about your ideal start to your marriage; I can take all of that panic and worry out of the equation and help you get your dream wedding sorted.
how to elope: .
choosing your elopement location.
Now that you understand a little more about the burning questions faced by so many couples, let's talk about one of the most exciting parts of elopement planning; finding your perfect elopement location.
Finding the place that you want to say your vows and exchange those precious words can be exciting and daunting. Sure, you can elope anywhere. But you can elope anywhere. So, how do you work out which spots may be perfect for you?
I have written out a simple guide to help you viscerally understand what may be the perfect spot for you.
things to consider
When picking a location:
landscape.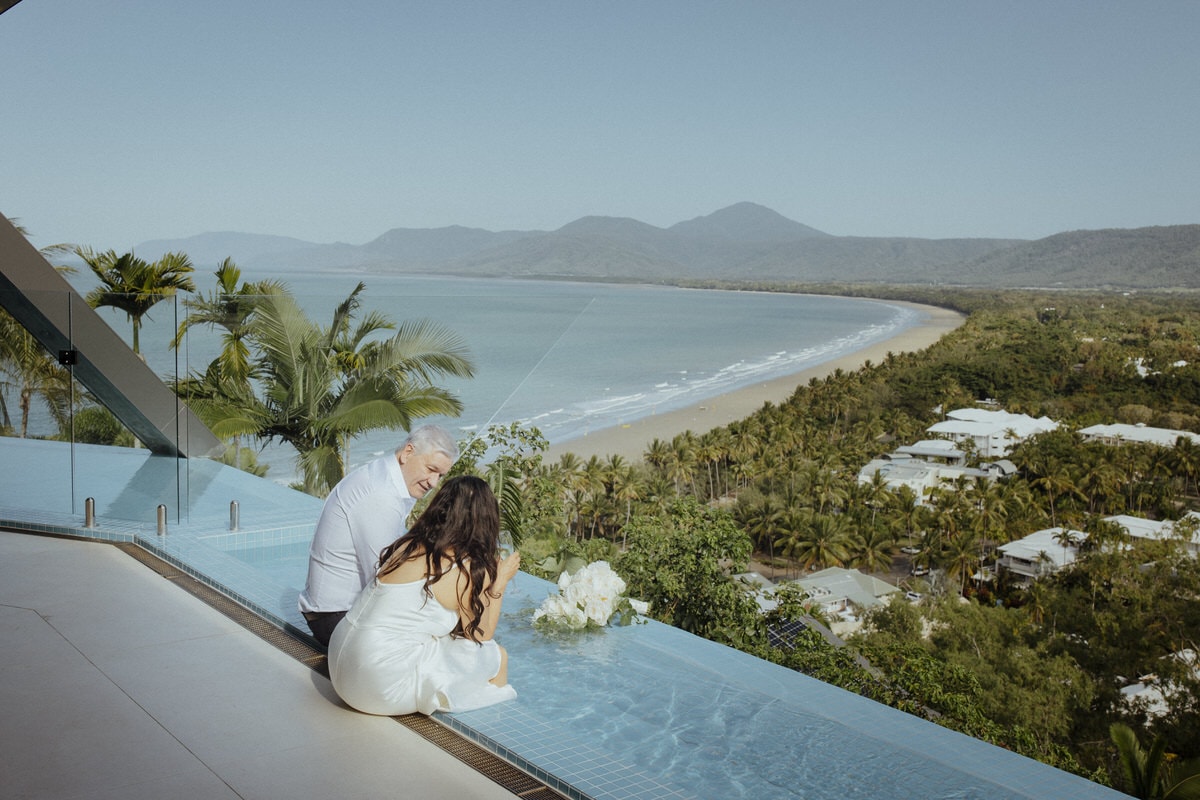 what sort of scenery do you love?
Sit down and think about where you picture yourselves sharing your vows. Do you prefer big open beaches, or maybe somewhere like a mountainous, snowy backdrop?
climate.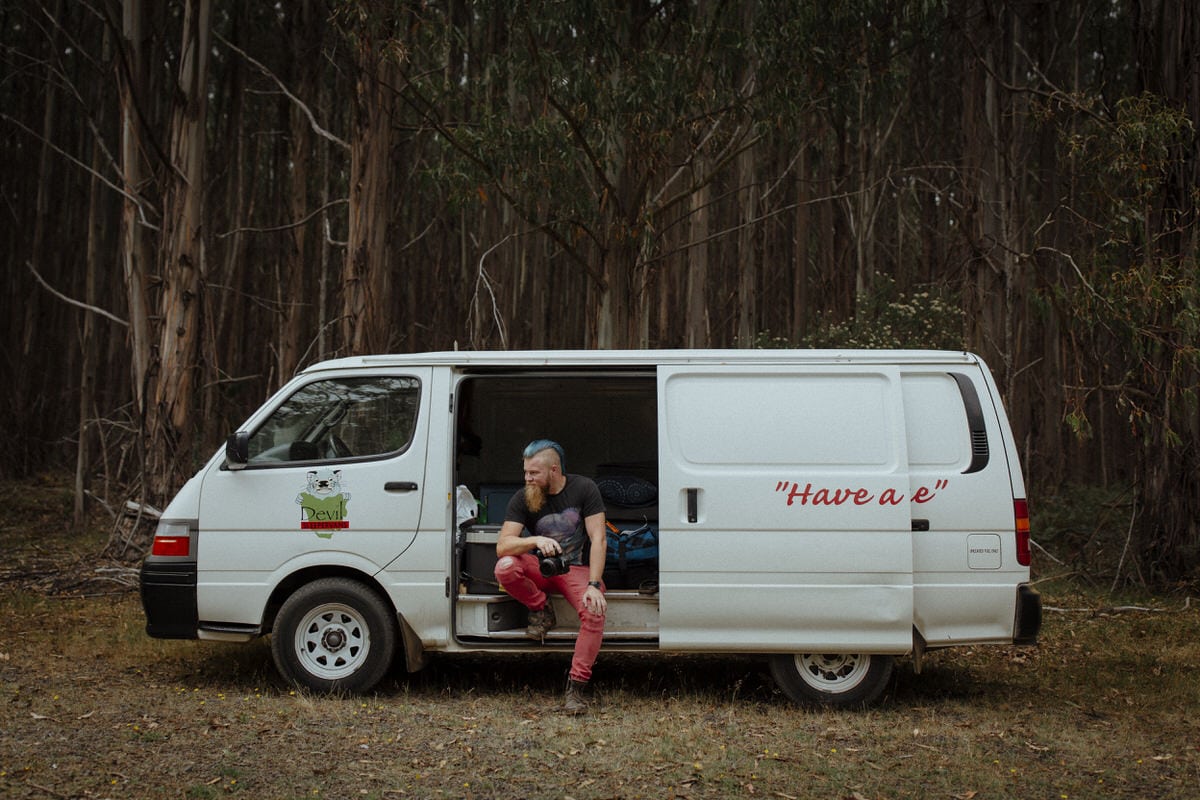 do you prefer the hot or the cold?
Most people are usually drawn more to the cold, or the heat, so have a think about if you'd prefer your dream day somewhere chilly but cosy, or somewhere hot and lush.
season.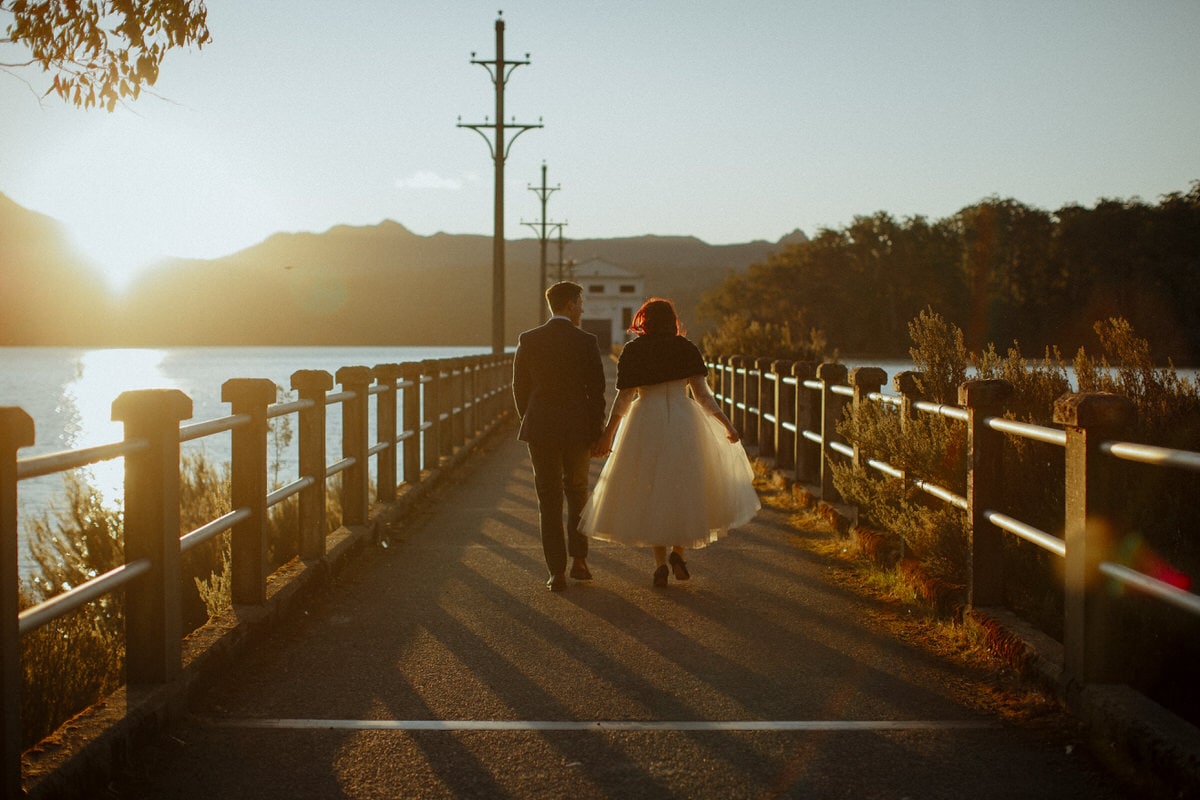 what sort of weather would you love?
Which season do you think you'd love to elope in? Do you prefer the intense warm colours of autumn, or would you prefer eloping in winter when things are a bit colder?
meaning.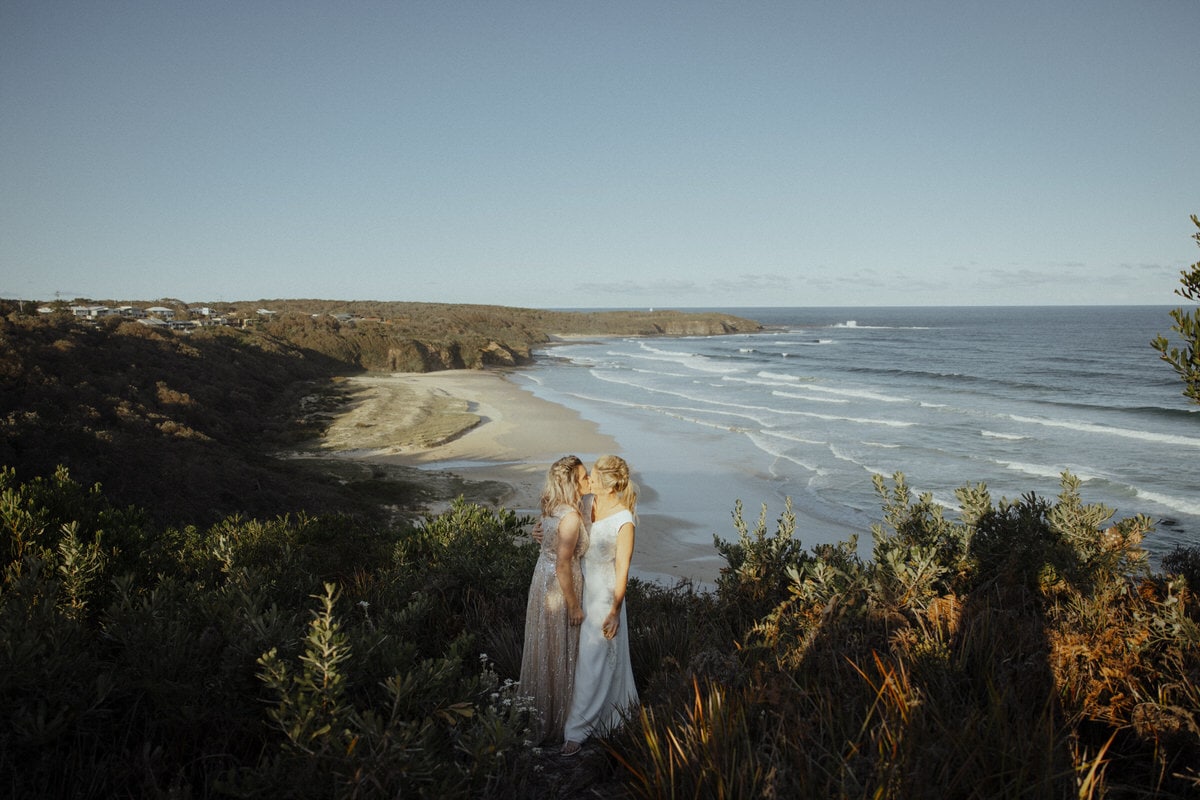 is this location sentimental to you?
One thing that may sway you both more than anything else is if a location has a significance to yourselves. Maybe it is a National Park you first visited when you dated? Or perhaps a favourite holiday destination?
activities.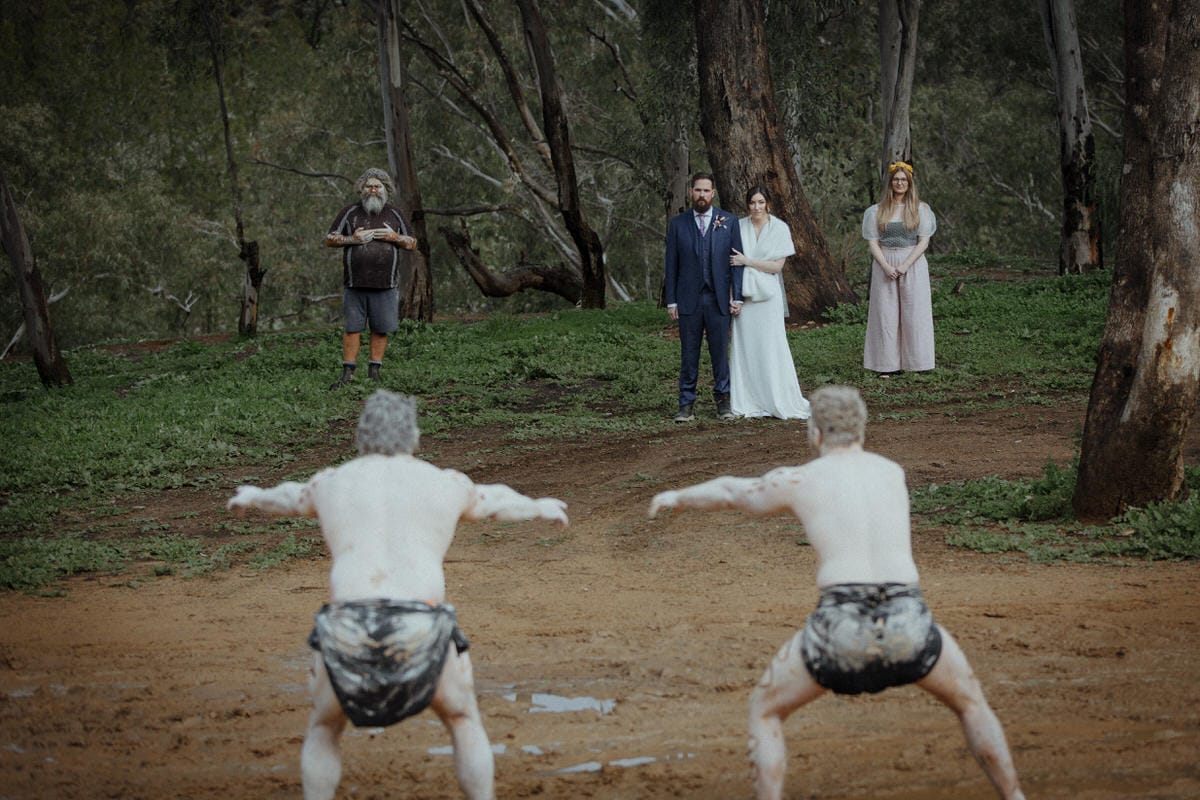 what other fun things can you do there?
Including spectacular experiences and activities as part of your elopement can be a thrill, so are there any particular adventures you'd love to incorporate in your day which may change where you'd want to elope? For example, sailing, or ice fishing?
holiday.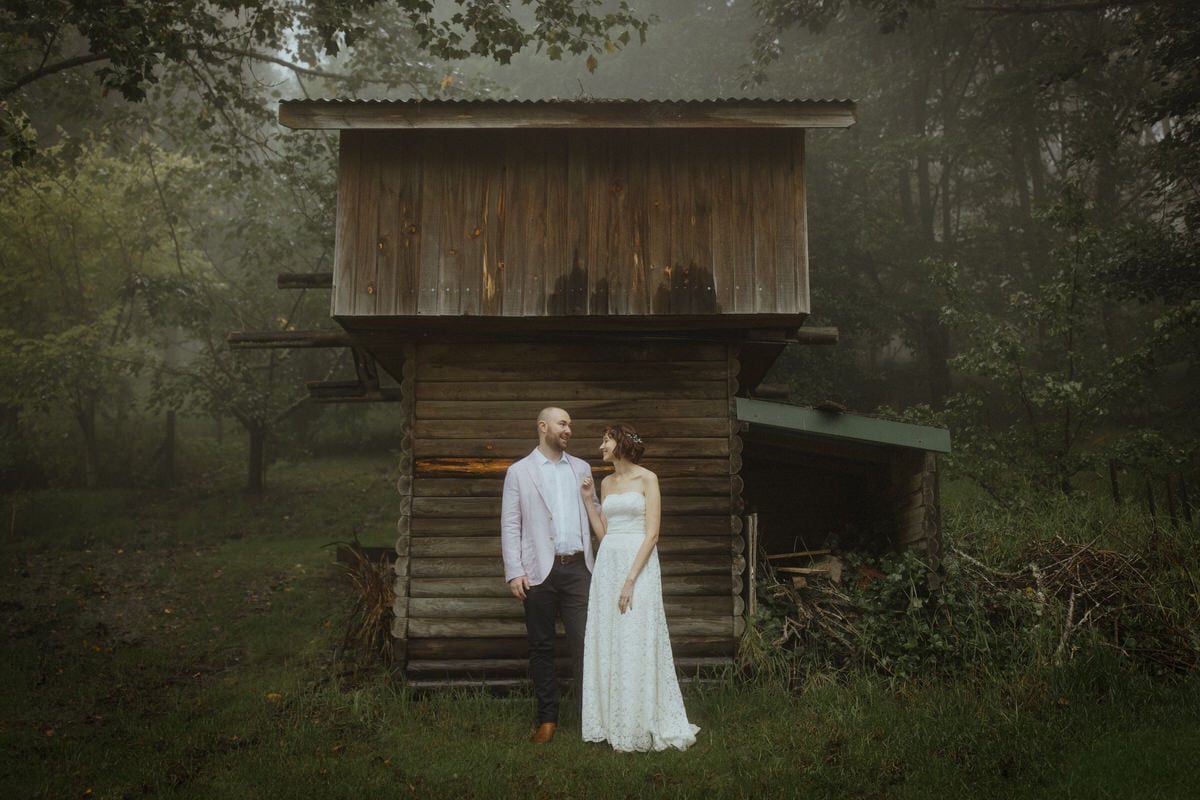 do you want to explore more things?
Having your elopement as part of your holiday and honeymoon is one of the best parts about getting married on a day that is all about you. Would you want to elope somewhere where you can then carry on the journey and adventure?
looking for some inspiration?
About where you could elope?
Check out my best places to elope in Australia blog post below!
how to elope;
personal elopement checklist.
the way forward.
Now that you've understood the most burning of elopement questions and sorted out your vision for where you'd like to elope, let's wrap it all up in a simple checklist for you to follow.
This shows the overall outline of every elopement, and gives an idea of what I do for couples when it comes to planning their authentic elopement.
01.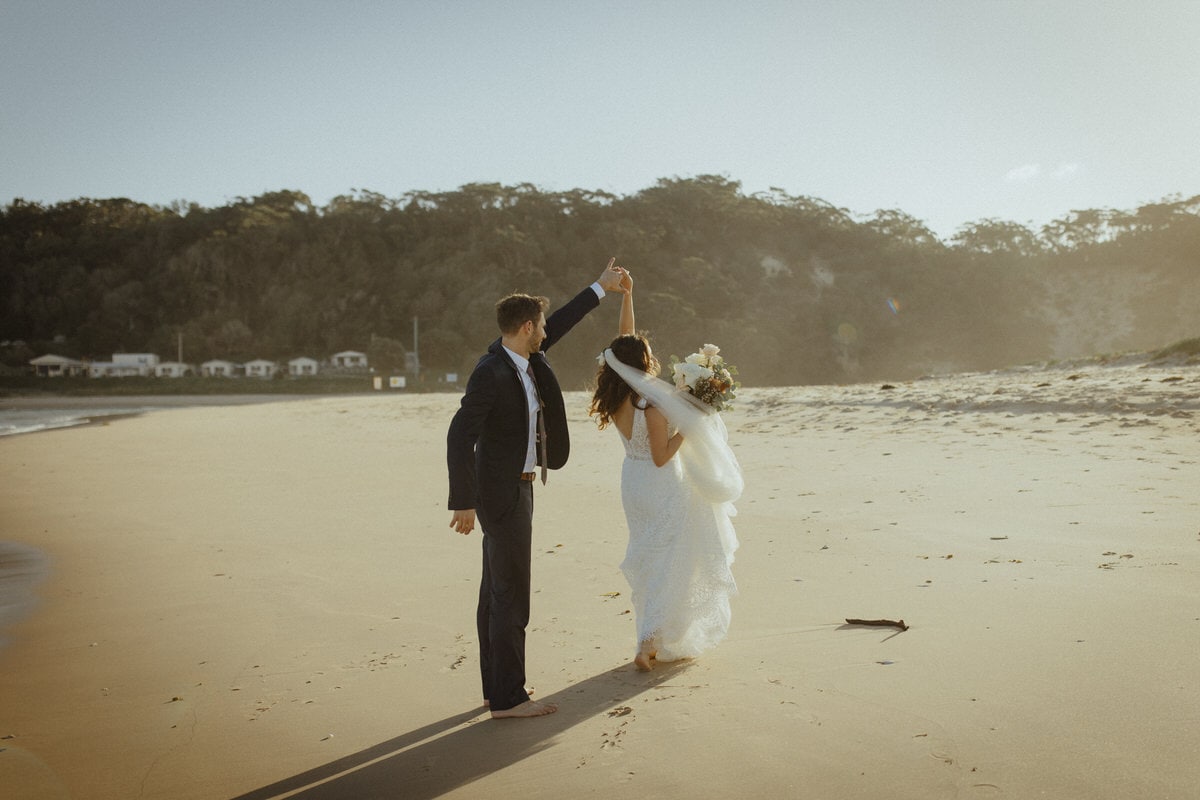 pick a date.
Choose a date that works for you both according to the season and time of year that you'd love to elope in. If you're combining it with a honeymoon, weekdays will also give you more privacy!
02.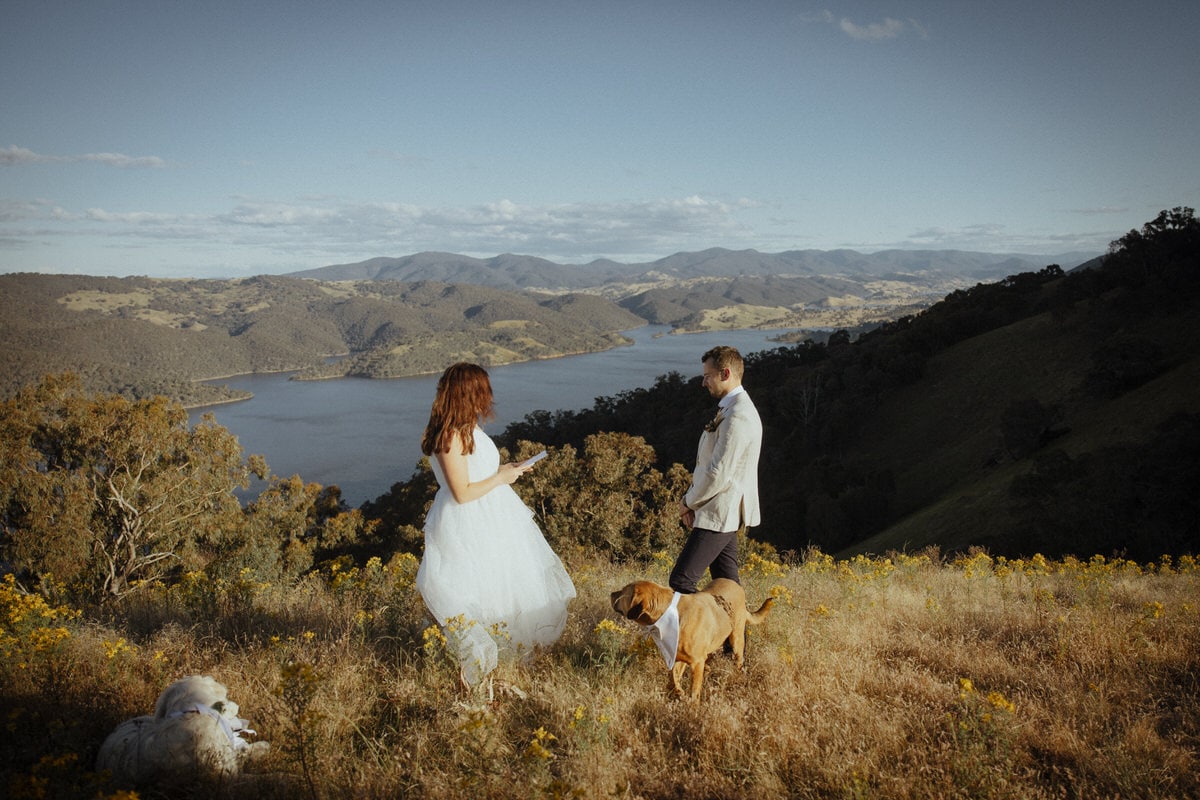 choose a location.
Think of the scenery and backdrop of where you'd love to share your vows together, and how it feels to yourselves. Would you be travelling far from home, or is this somewhere near and dear?
03.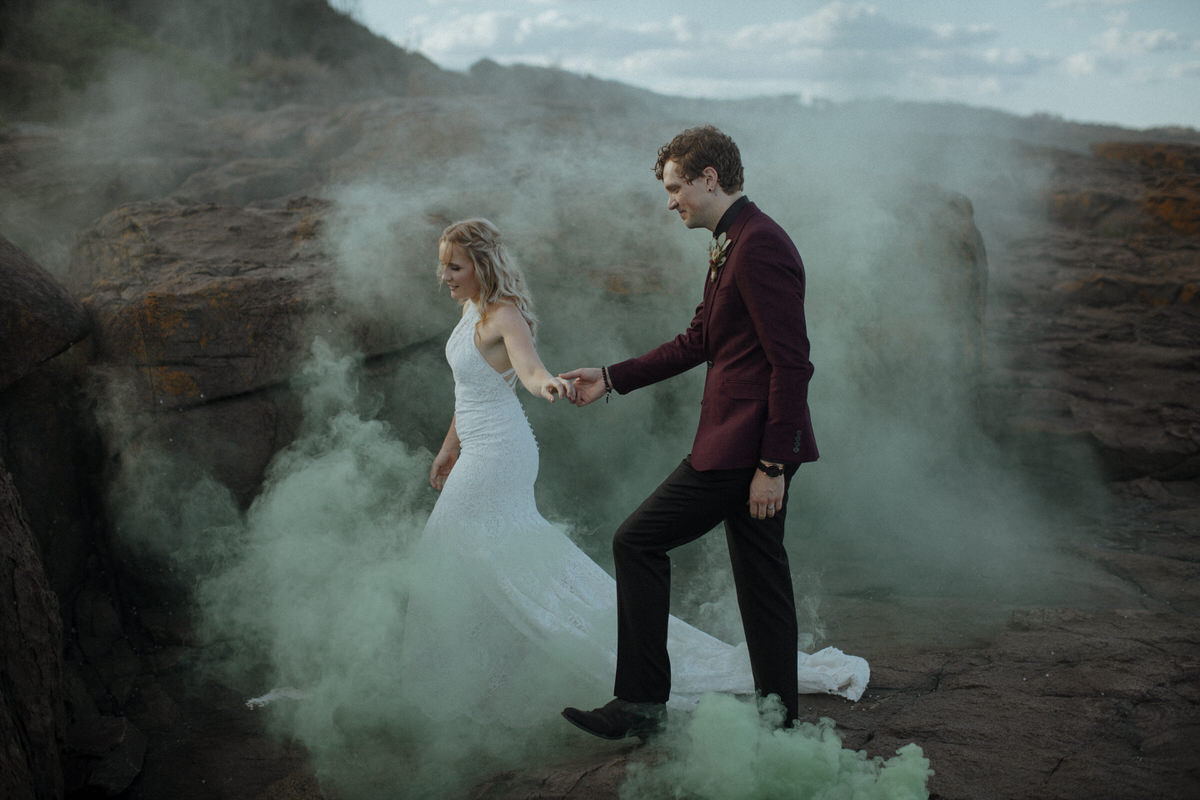 hire a photographer.
Having one of the biggest days of your lives documented will allow you to relive the emotions and how you felt time and time again. It is also a great way for friends and family to see the adventure you've been on.
04.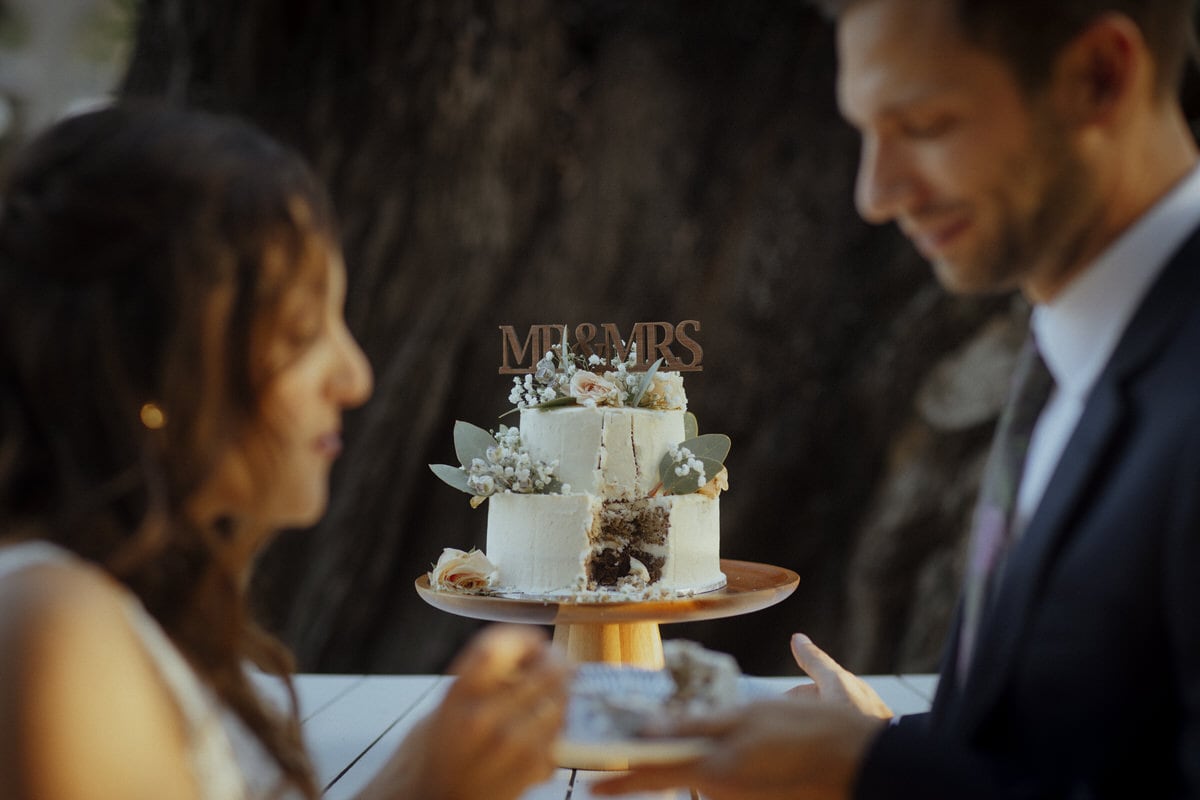 reach out to other vendors.
Now that you have your location and date sorted, do some research on which vendors you'd love to have on your elopement, such as florists, celebrants, or makeup artists.
05.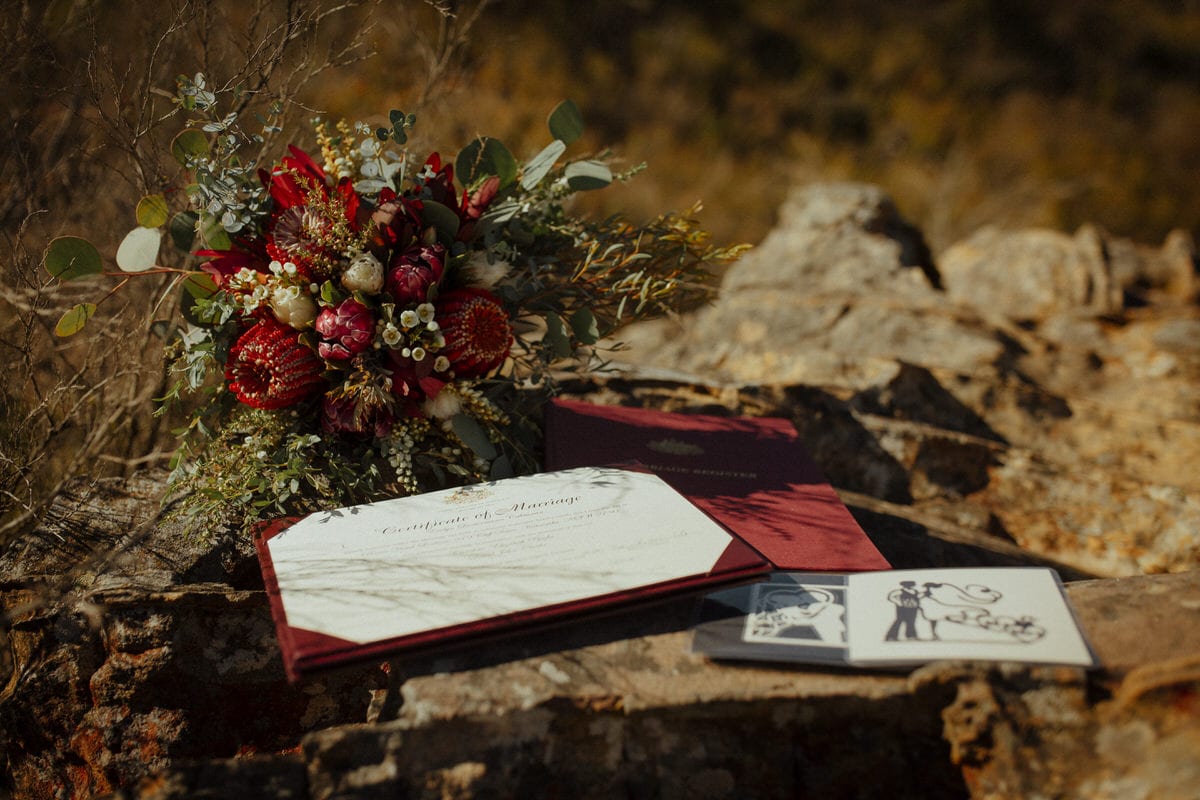 check local laws about marriage.
Whilst Australian marriage laws are straightforward, other countries may have different requirements, so check these before completing any paperwork.
06.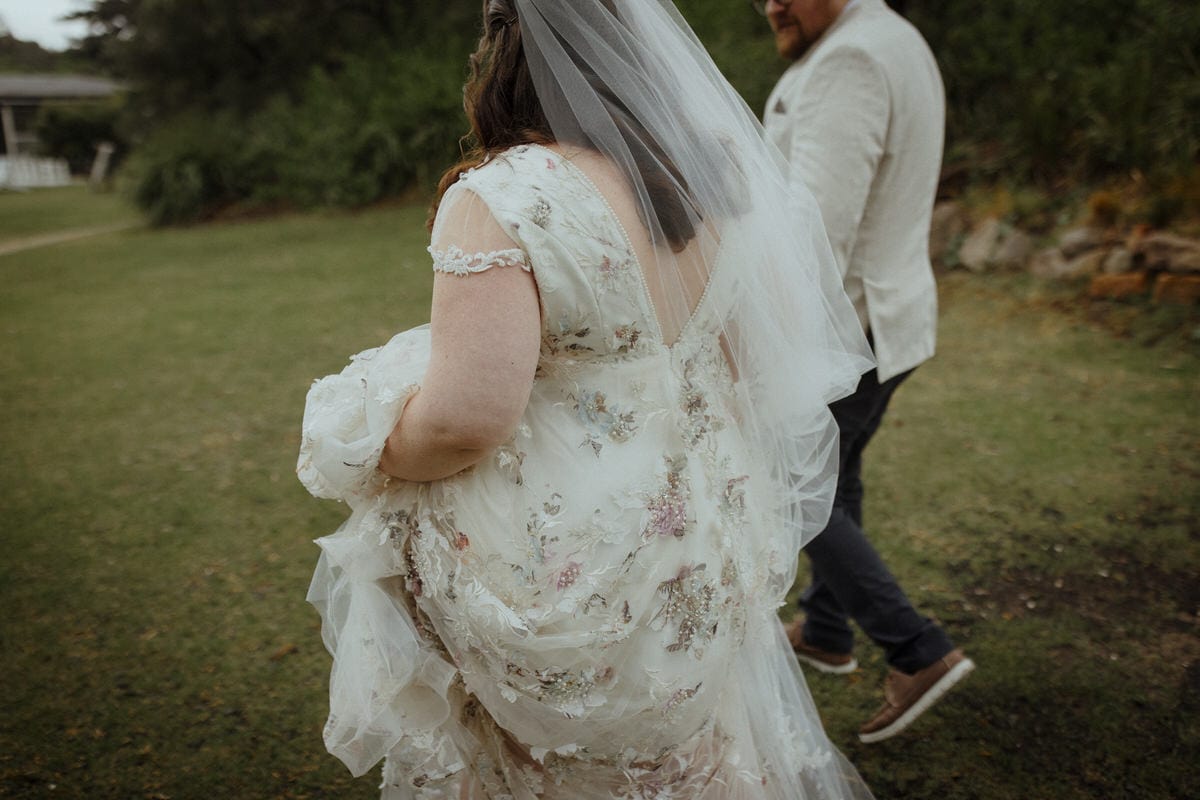 purchase or rent attire.
When looking for wedding clothing, do some research as to which materials may work best for your elopement hike, or you may wish to rent them online or get them second hand.
07.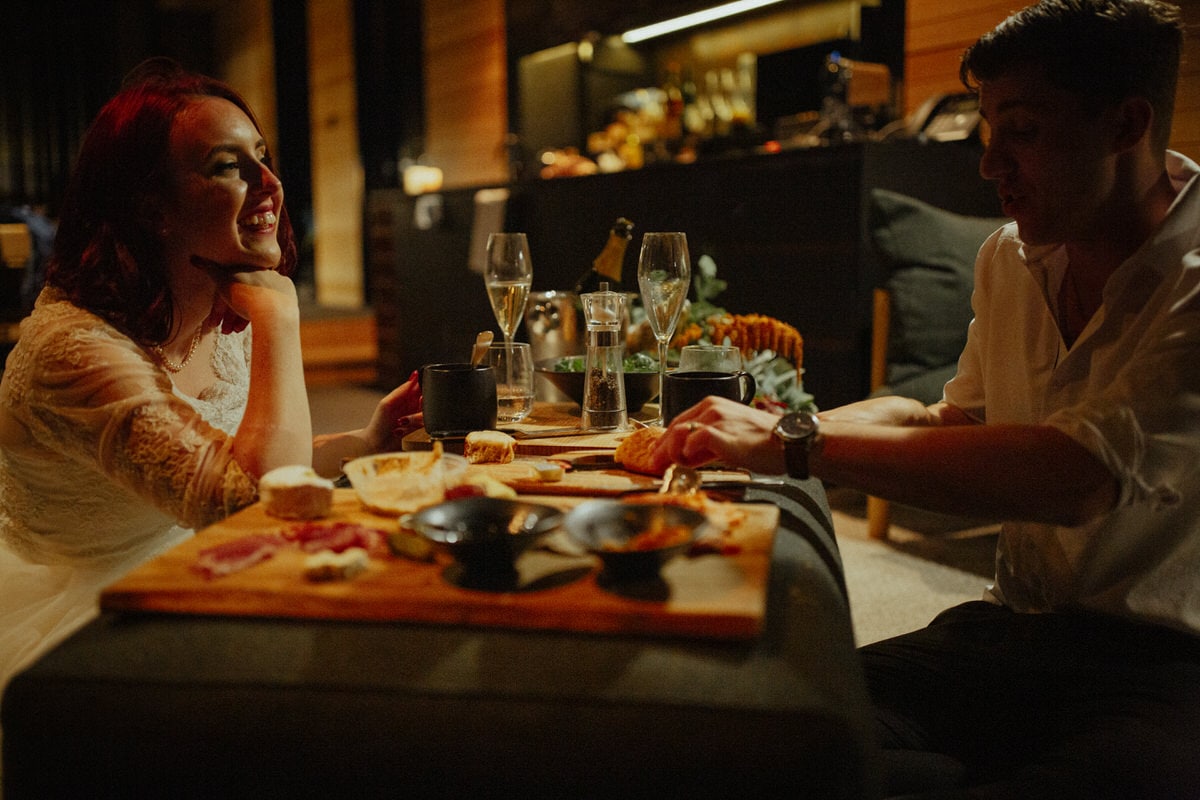 work out a timeline.
Plan out your day to see when you'd ideally love to have your ceremony, and what other activities you'd love to do during the day.
08.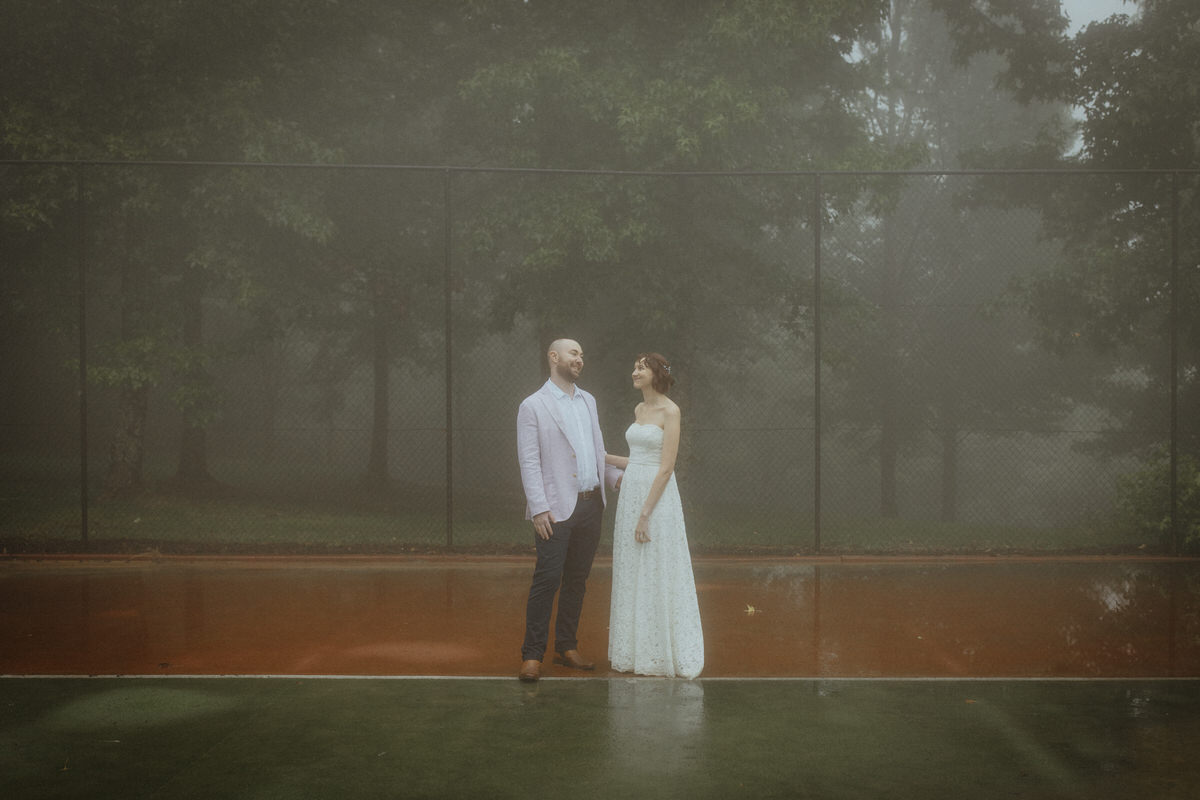 have a plan b.
Weather plans and logistical problems can occur, so making sure you have a plan B for if it rains, or your location is shut is vital. Take the time to think what you'd do if your locations were closed or inaccessible.
09.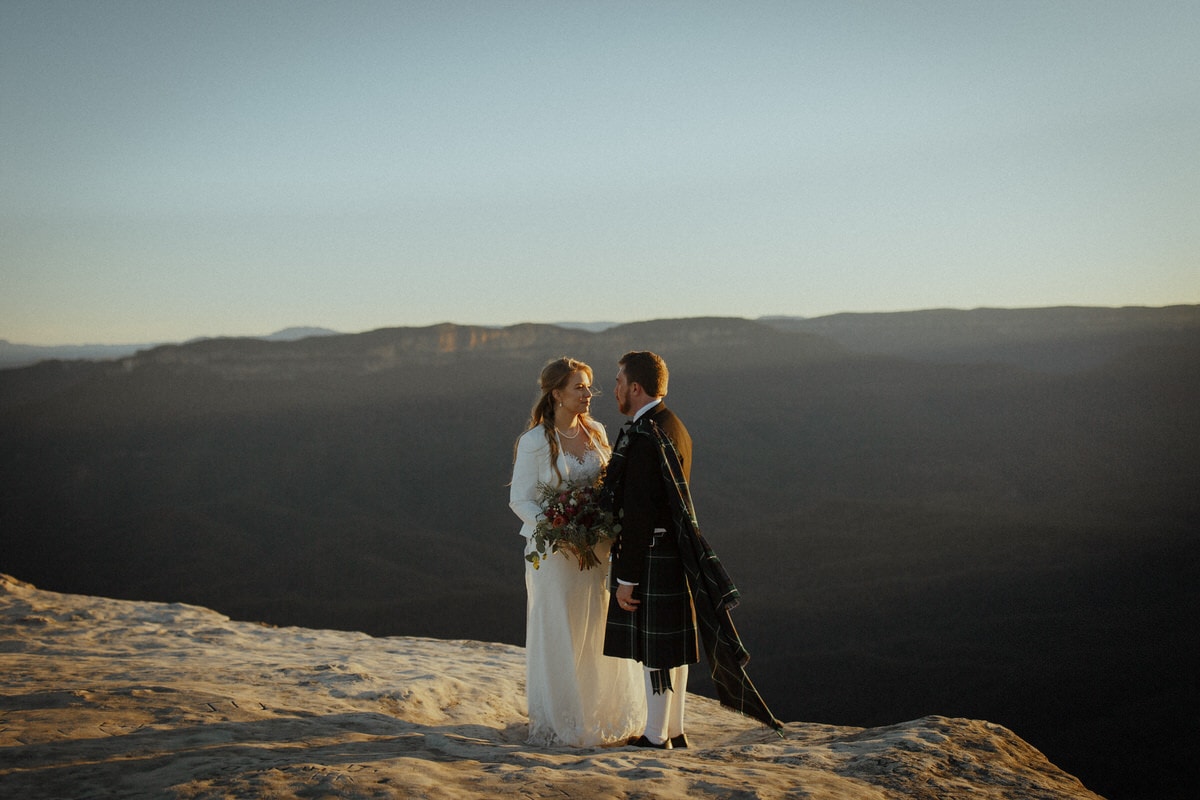 elope!
Go out there and have the best day ever! You've planned everything and now just have the rest of the day to enjoy yourselves!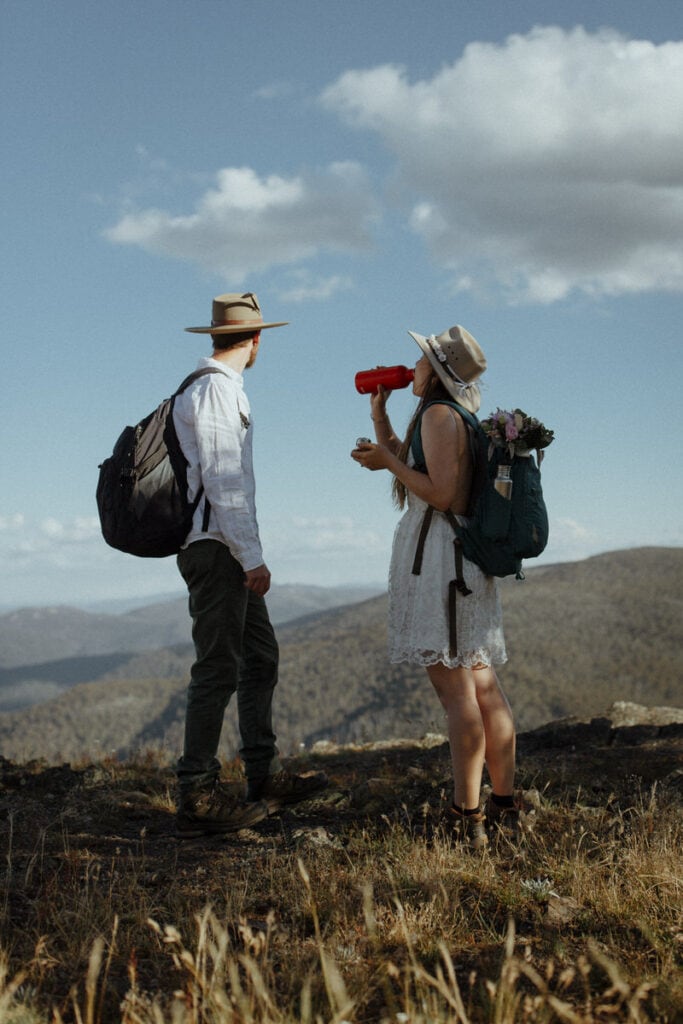 well done! you've done it!
After all of this, you've now figured out how to elope! Well done!
There has been a lot of information in here to take in, but now it is time to plan your dream elopement!
I know that planning these incredible adventures can be a little overwhelming. I want to help you have the best elopement and start your marriage ever, which is why I specialise in going through all of the above steps for you.
That means you won't be losing sleep over the small stuff, but instead looking forward to the big adventure you're going on. Helping you through the logistics of this and creating a stress-free experience.
You deserve to have a wedding that is authentically you.