brisbane wedding photographer guide.
You want to have the best day of your life and be able to relive every minute of it.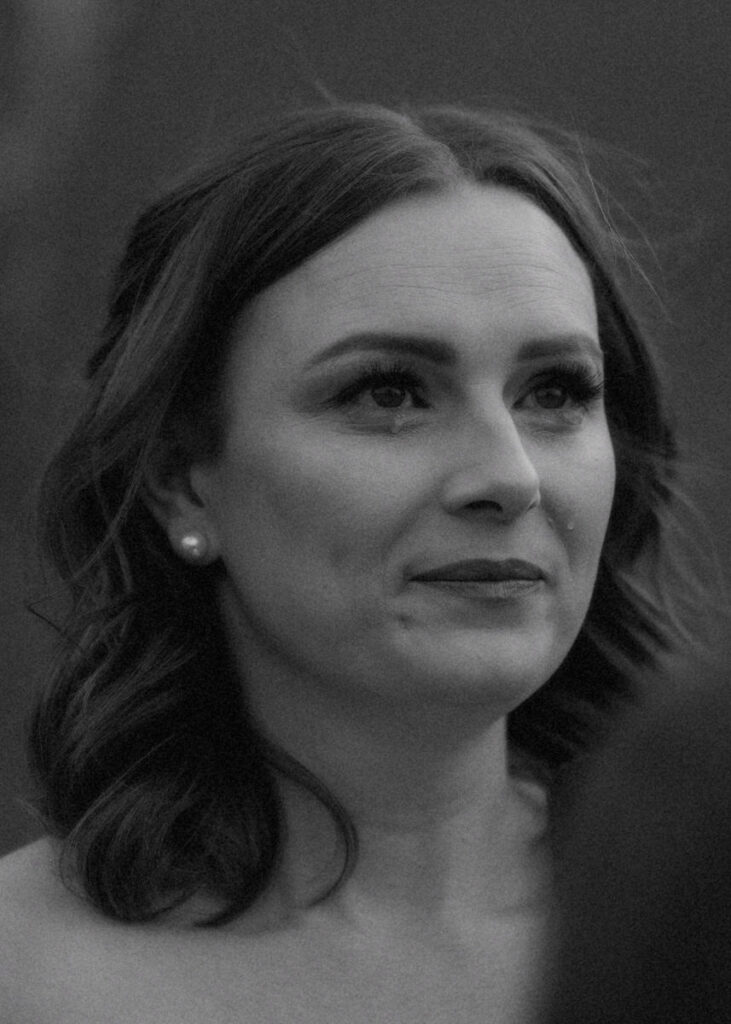 remembering how you felt on your wedding day is something you value.
i'm here to capture that for you.
When looking back at the day where you got to commit yourselves to each other, you'll want to remember how you felt. You'll want to remember the stories that you told each other and how it felt to recall those first moments you met, and how far you've come.
You'll want to look back at your mates having a complete blast with you, sharing the joy, the tears, and the celebration of you marrying your best friend.
These are the most important things, and it's what my big focus is on.
why hire a professional wedding photographer?
Your wedding day is one of the most important and memorable days of your life. It's a celebration filled with love, joy, and laughter – moments that are fleeting but can be beautifully captured and preserved through high-quality, professional photography.
Choosing a professional Brisbane Wedding Photographer ensures that every precious moment is caught in a way that echoes the emotion and beauty of your special day. Why settle for anything less than the best when it comes to preserving these memories?
A professional Brisbane wedding photographer brings more than just a camera to your wedding.
They bring years of experience, honed skills, and a deep understanding of how to use light, composition, and timing to create stunning images. This experience is paired with professional-grade equipment, which allows them to capture images with a level of detail and clarity that amateur equipment simply can't match. Whether it's capturing the soft glow of the Brisbane sunset or the intricate details of your wedding attire, a professional photographer ensures that no moment is missed and every photo is a work of art.
Brisbane's beautiful landscapes and unpredictable weather can present unique challenges, from sudden rain showers to overcast skies. But a seasoned Brisbane Wedding Photographer knows how to adapt to these situations, using their skills and equipment to turn potential obstacles into opportunities for striking photographs. They understand how to manipulate light, both natural and artificial, to create the perfect shot, no matter the conditions.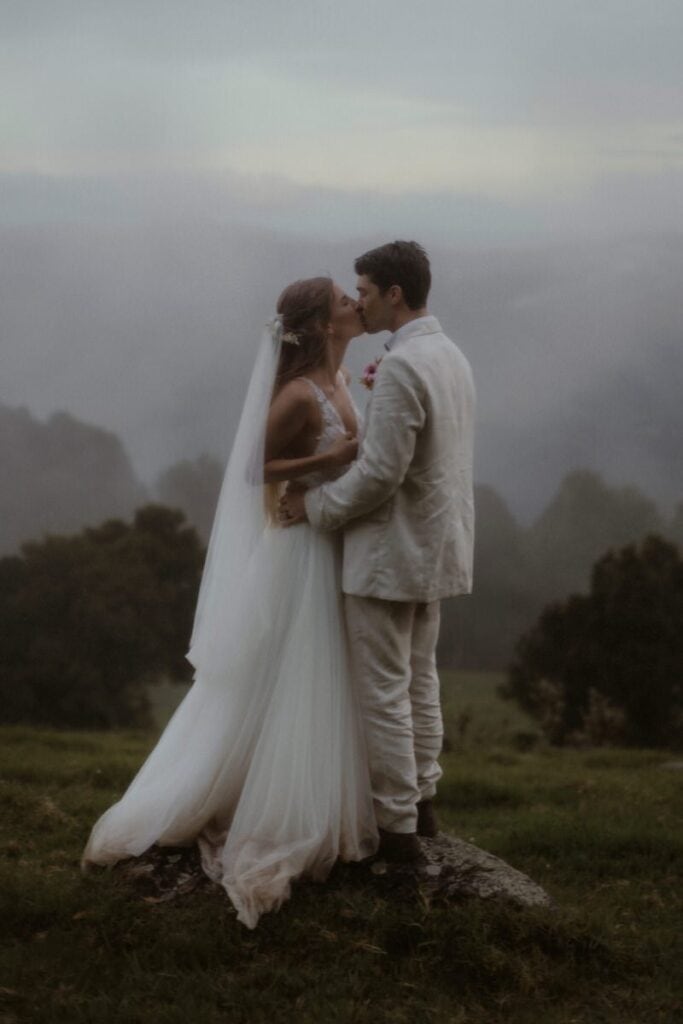 brisbane wedding photography:
choosing your wedding venue.
Finding the right wedding venue for yourselves can be the first step sometimes for a couple. So let's talk about one of the most exciting parts of wedding planning; finding your perfect wedding venue.
Finding the place that you want to say your vows and exchange those precious words can be exciting and daunting. Sure, you can get married at so many different places. So, how do you work out which spots may be perfect for you?
I have written out a simple guide to my favourite Brisbane wedding venues to help you viscerally understand what may be the perfect spot for you.
things to consider
When picking your venue:
location.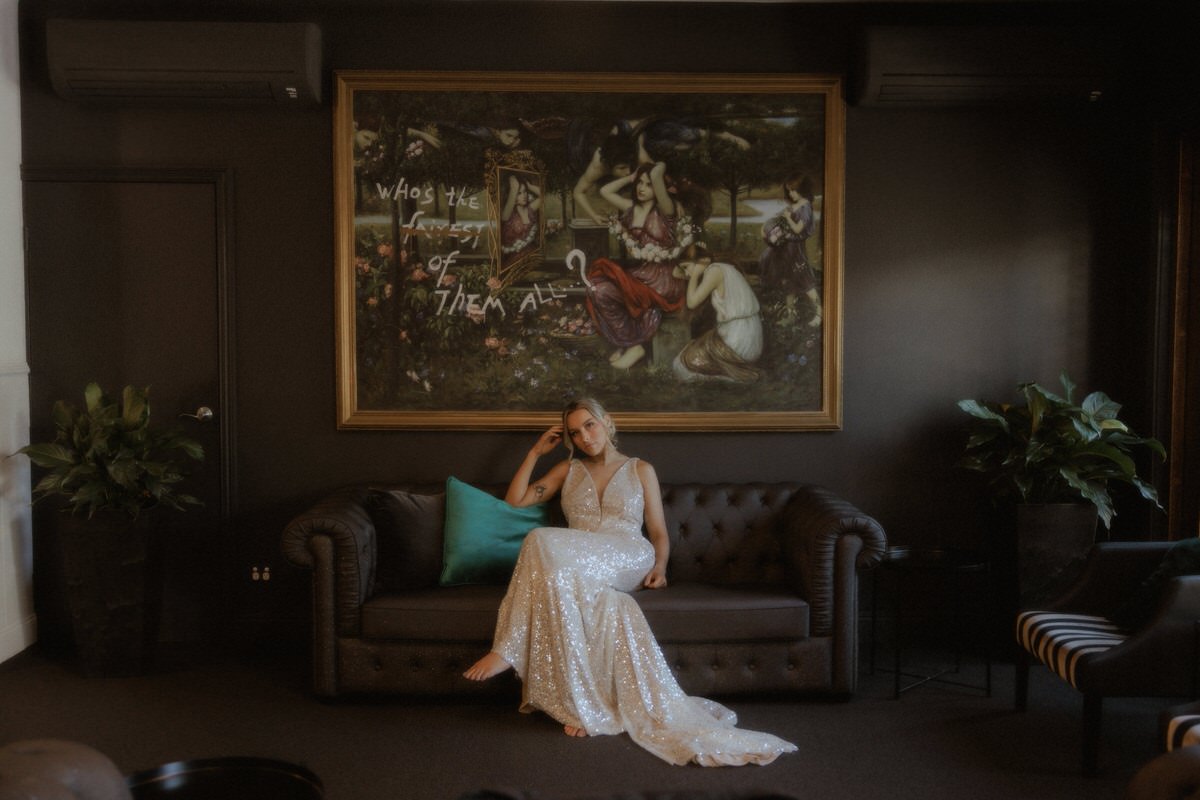 where abouts do you want to get hitched?
Location is one of the most important factors. You want a venue that is easy for your guests to find and get to, especially if many of them are travelling from out of town. Also, consider if the venue offers a great backdrop for your wedding photos. Brisbane is full of picturesque spots, so it's definitely something to consider.
capacity.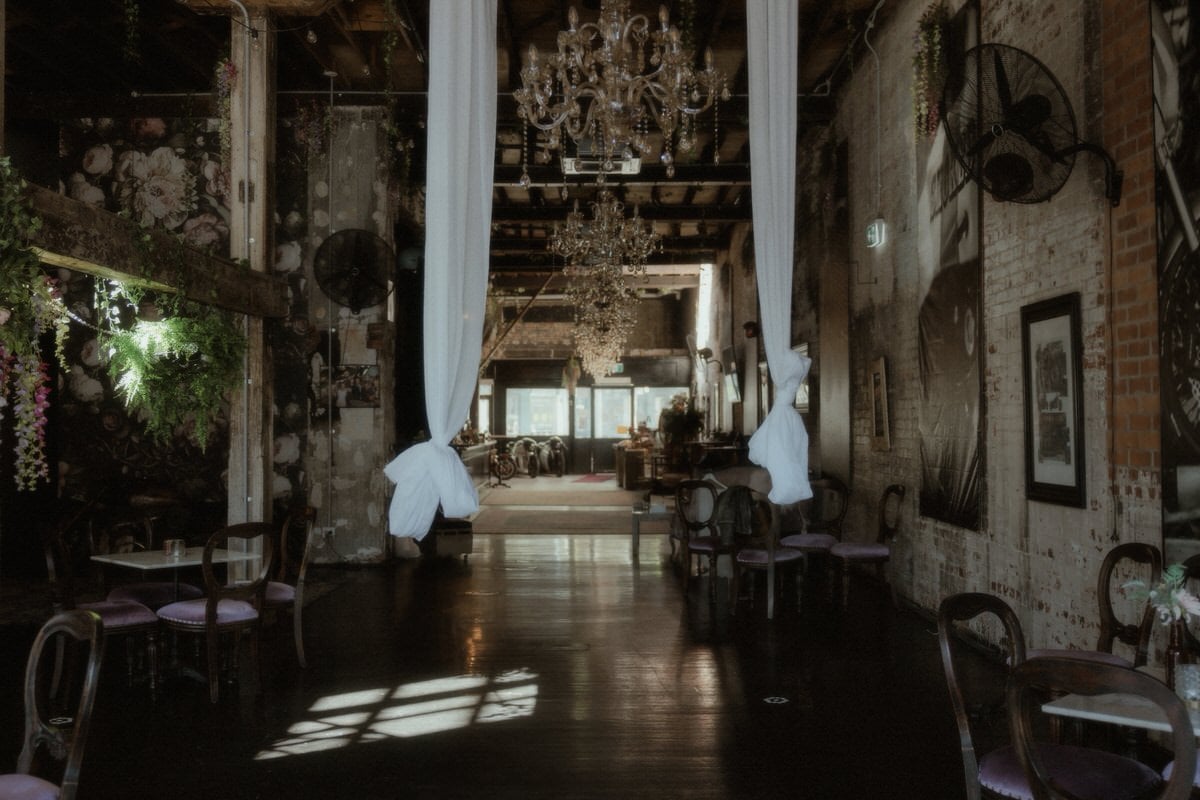 does it have the space you need?
Ensure that the venue is large enough to comfortably accommodate all of your guests. Don't forget to consider space for the dance floor, DJ or band, buffet tables, etc.
Availability.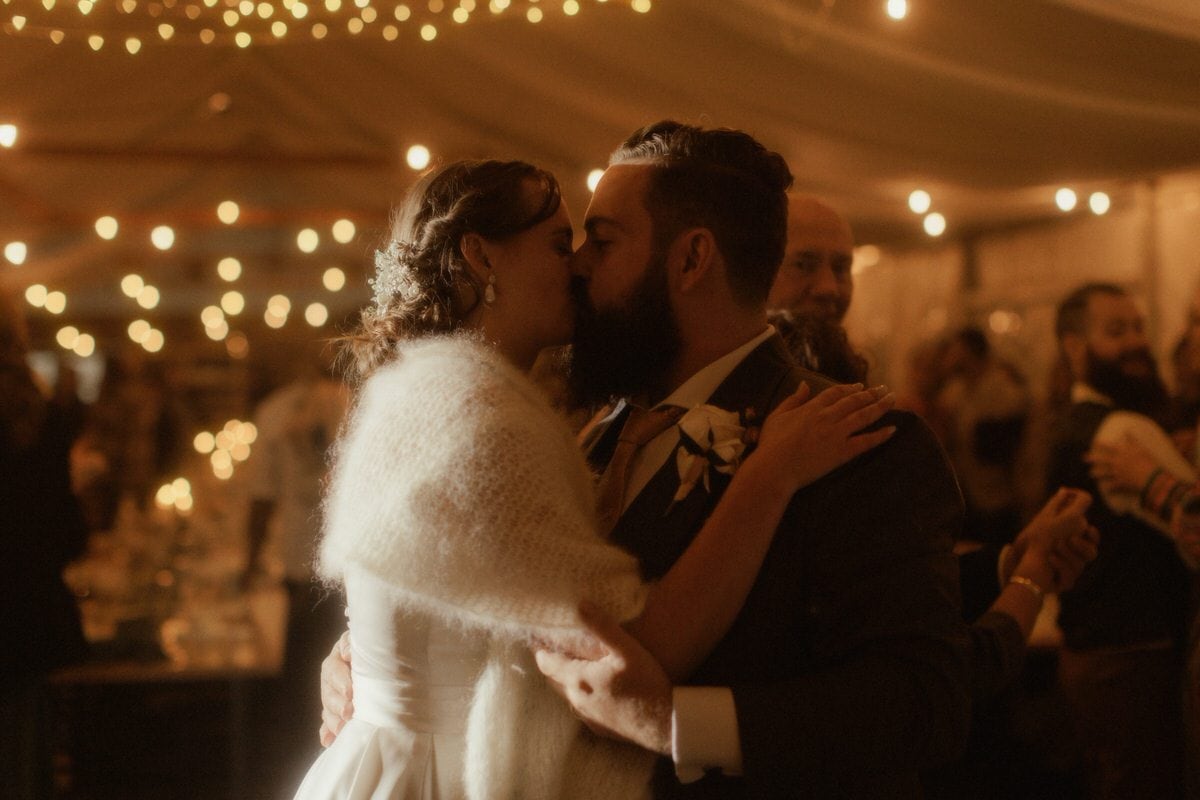 would they be free on your date?
Popular wedding venues can book up quickly, especially during the peak wedding season. Make sure to confirm the venue's availability for your preferred date(s) as early as possible.
cost.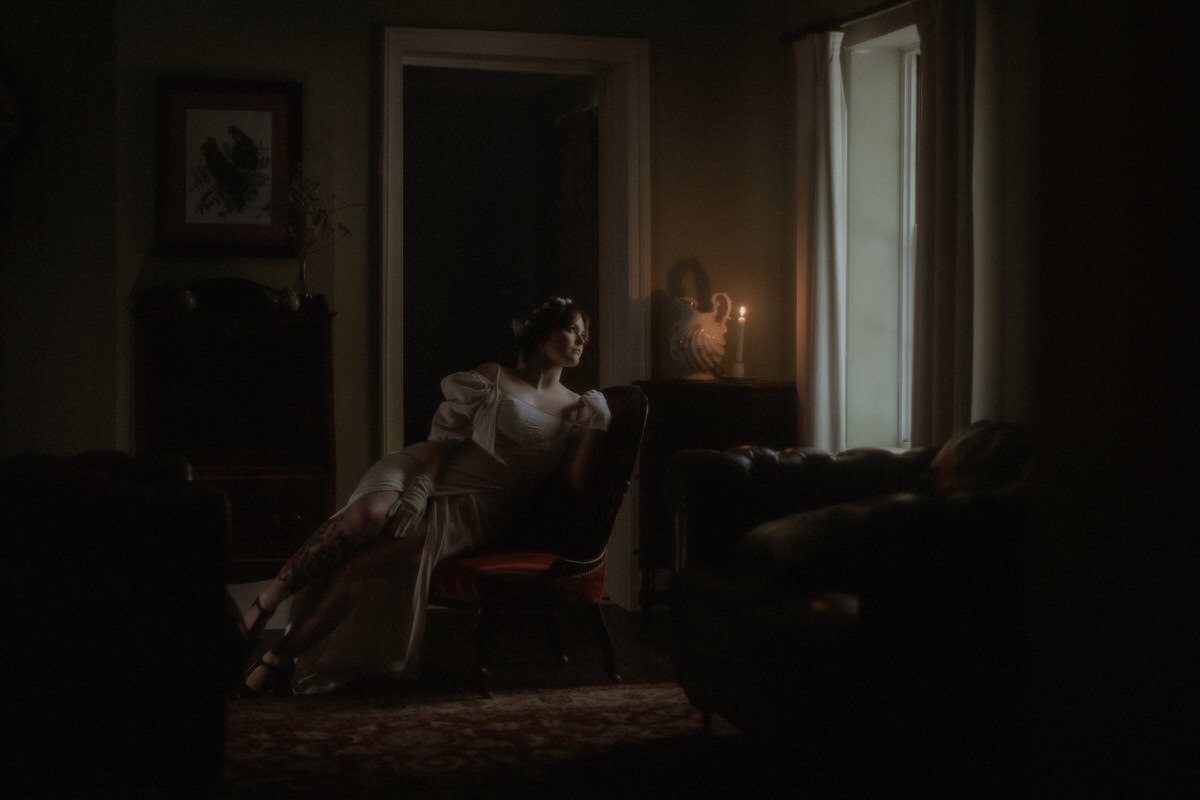 are there any hidden costs?
Be sure to understand the full cost of the venue hire. Some venues may have additional charges such as cleaning fees, overtime fees, or fees for using outside vendors. It's also worth asking if there are any off-peak discounts or package deals available.
facilities.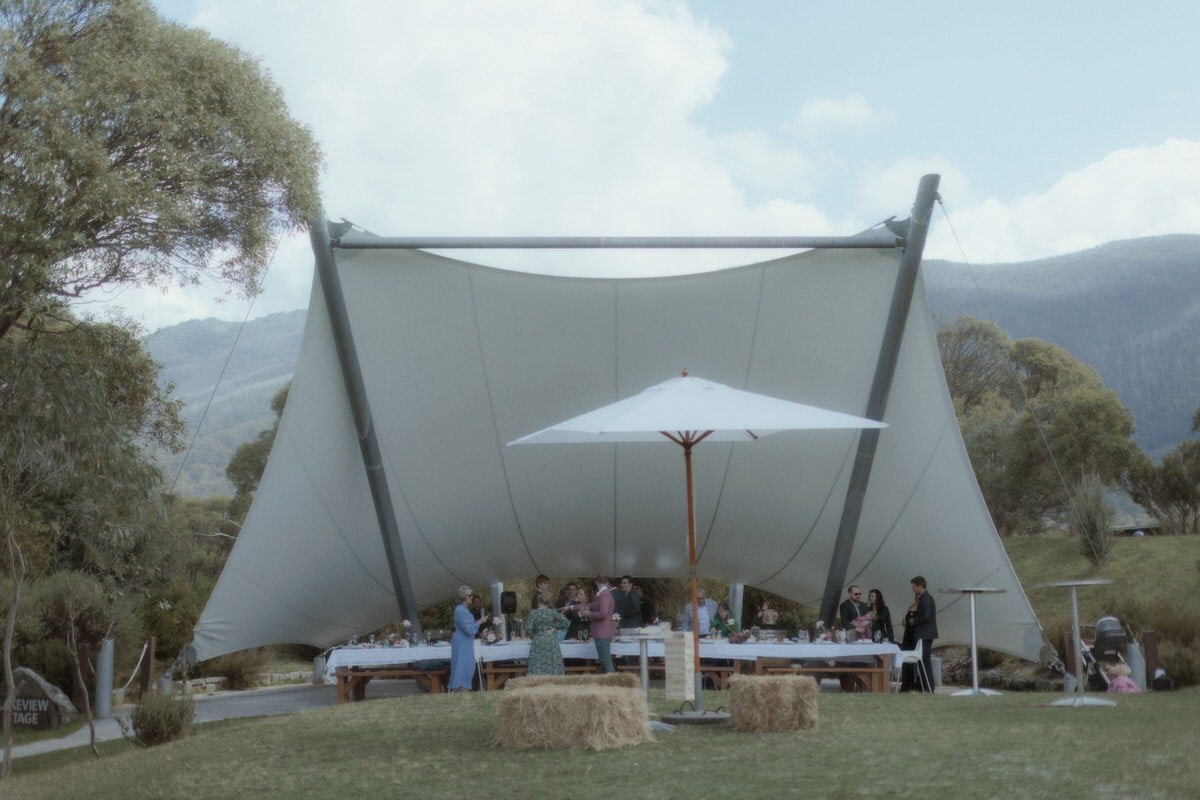 does the space work how you'd like?
Check what facilities and amenities the venue provides. Things like on-site catering, availability of a bridal suite, adequate parking, accessibility, or even on-site accommodation can make a huge difference to your wedding day.
style.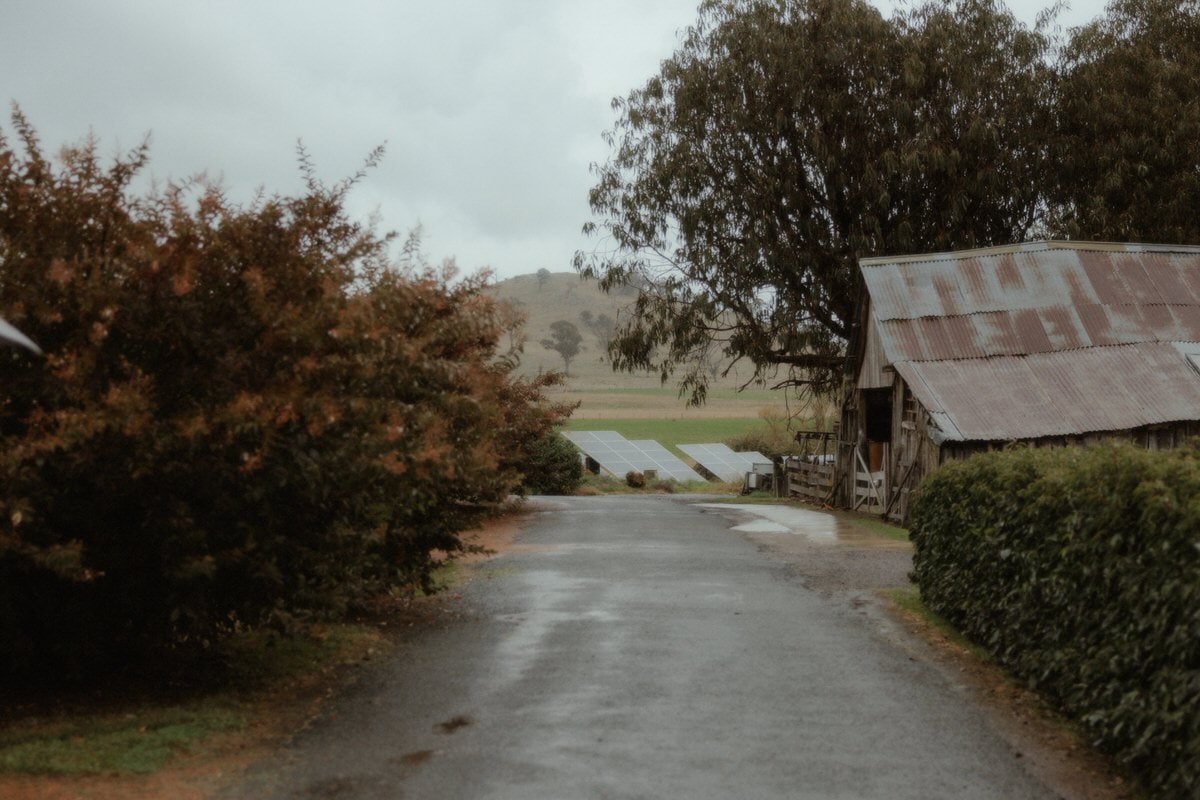 do you vibe with it?
Choosing a wedding venue which you love the look and feel of is crucial in finding your perfect location! Do you want something rustic, or more rural? Maybe you love the idea of an old warehouse, or something out by the coast?
timing and scheduling
your wedding photos.
In the world of wedding photography, timing is everything. As a seasoned Brisbane Wedding Photographer, I've mastered the art of capturing your special day perfectly, from the early morning preparations to the last dance of the night.
One of the best-kept secrets of breathtaking wedding photos is the 'Golden Hour' – that magical time just after sunrise or before sunset when the light is soft, warm, and utterly romantic. The sun sits low in the sky, casting long shadows and bathing everything in a golden glow. In Brisbane, with its vibrant sunsets and clear skies, the Golden Hour can create truly unforgettable wedding photos.
When planning your wedding day timeline, it's crucial to consider when the Golden Hour will occur. Generally, in Brisbane, it's around 5 PM in winter and 6:30 PM in summer, but this can vary. We can work together to ensure we're ready to capture those magical shots when the light is just right.
I've gone ahead and given you a rough timeline for what to expect for each part of your Brisbane wedding photography: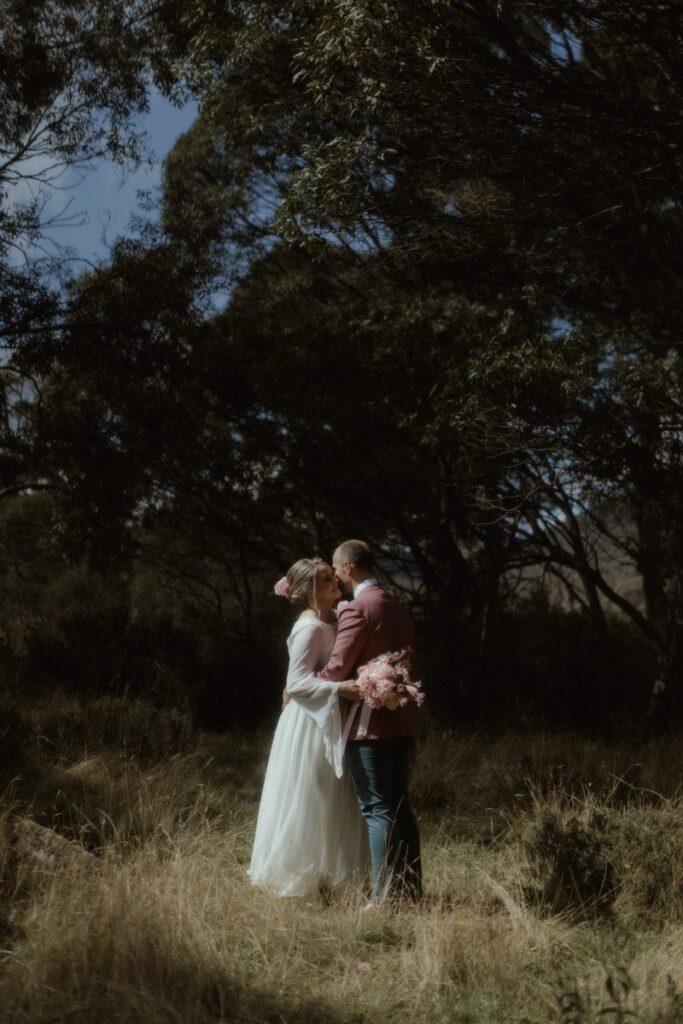 1-2 hours
getting ready photos.
The "Getting Ready" segment of your wedding day is a treasured time filled with anticipation and emotion. It's when the bride, groom, and their parties prepare for the ceremony. These intimate moments often yield heartfelt photos — an emotional parent's look, the joy amongst friends, or the wedding dress's final adjustments. Allocating 1-2 hours for this portion ensures ample time to capture the full range of these priceless moments without feeling rushed, setting a relaxed tone for the rest of your special day.
30 minutes – 1 hour
first look (If applicable).
The "First Look" is a private, intimate moment for couples before the ceremony where you'll be able to see how awesome each other looks! This emotional reveal is great for couples who want to soften the anxiety of being in front of a big crowd when they first see each other. Allocating 30 minutes to 1 hour allows time for you to express your feelings, settle pre-wedding jitters, and capture a series of candid, heartfelt images.
30 minutes.
ceremony.
The main event of the day! Your wedding ceremony will be filled with rich emotions and expressions. Your ceremony can be as long as you'd like, but I recommend allocating at least 30 minutes for ceremony photos. This duration allows me to document key moments, like the exchange of vows and rings, the first kiss, and the jubilant exit, without rushing.
30 minutes.
post-ceremony photos & family photos.
The Post-Ceremony period is a precious window for capturing the highs after the ceremony and those intimate family photos. After the formalities, this 30-minute session enables me to photograph your loved ones in various combinations according to how many combos you'd love! This duration strikes a perfect balance – enough to capture meaningful interactions, yet brief enough to keep things enjoyable and relaxed. We can even get a massive group photo in as well!
1-2 hours
couples photos.
It's time to have some space to yourselves and enjoy some time together after the rollercoaster of the day you've had so far. I highly recommend allocating 1-2 hours for your couples photos in order for you to have an awesome and authentic time together. However fear not – this won't be 2 hours of micro posed hard work; instead this is about you being yourselves and taking some time to unwind together.
Don't worry, I'll get all of the perfect photos for you, all you need to do is sit back and be yourselves. This timeframe allows for creativity without feeling rushed, making it an enjoyable part of your special day while creating cherished memories and stunning images you'll look back on for a lifetime.
2-4 hours
reception.
It's time to party! With you being welcomed back into the reception, this is where you can cut loose, dance the night away, and revel in all of the love your friends and family have for you!
Ensuring 2-4 hours for reception photography is ideal. This duration captures key moments like the first dance, cake cutting, and toasts, without missing candid shots of guests. You'll get a great set of candid moments of you and your guests goofing around, partying, and dancing the night away!
wedding photography styles
The different types of styles.
traditional.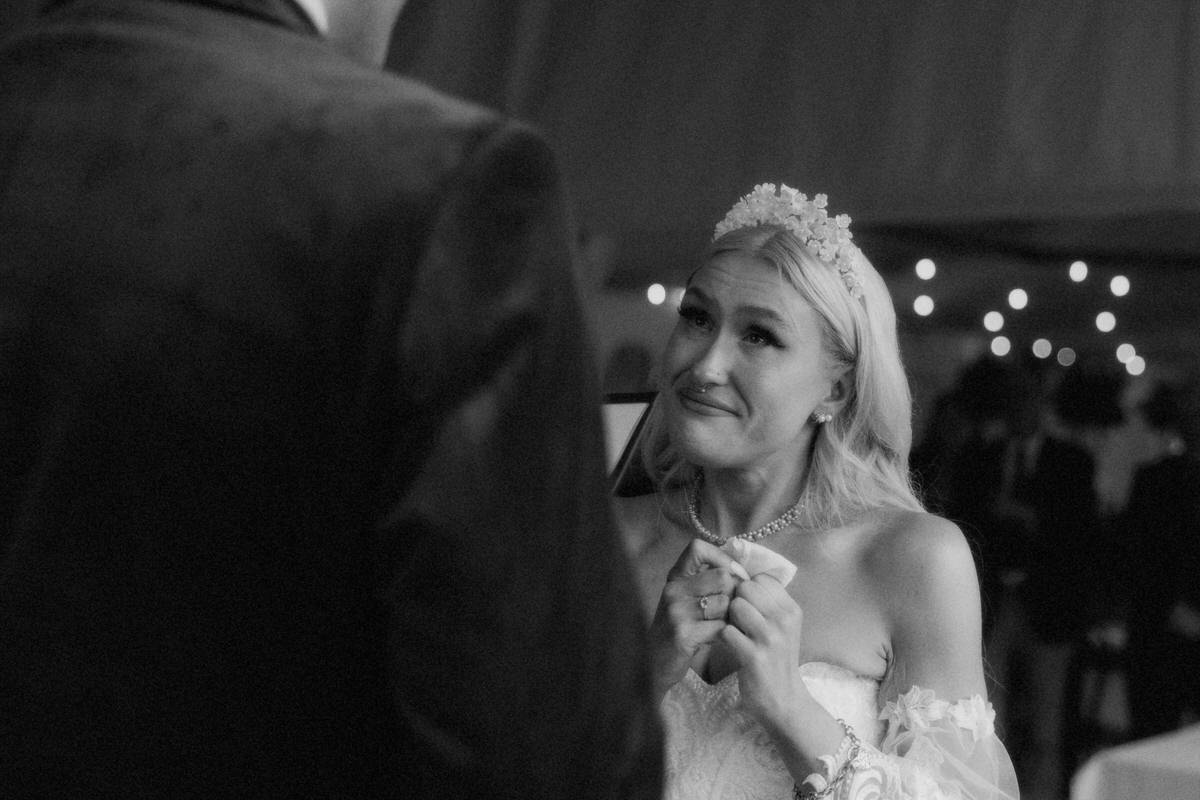 classic, timeless images.
This image style is very classic and what you'd be used to seeing during the main ceremony. For example, photos of couples at the arbour, and also those traditional family photos.
photojournalistic.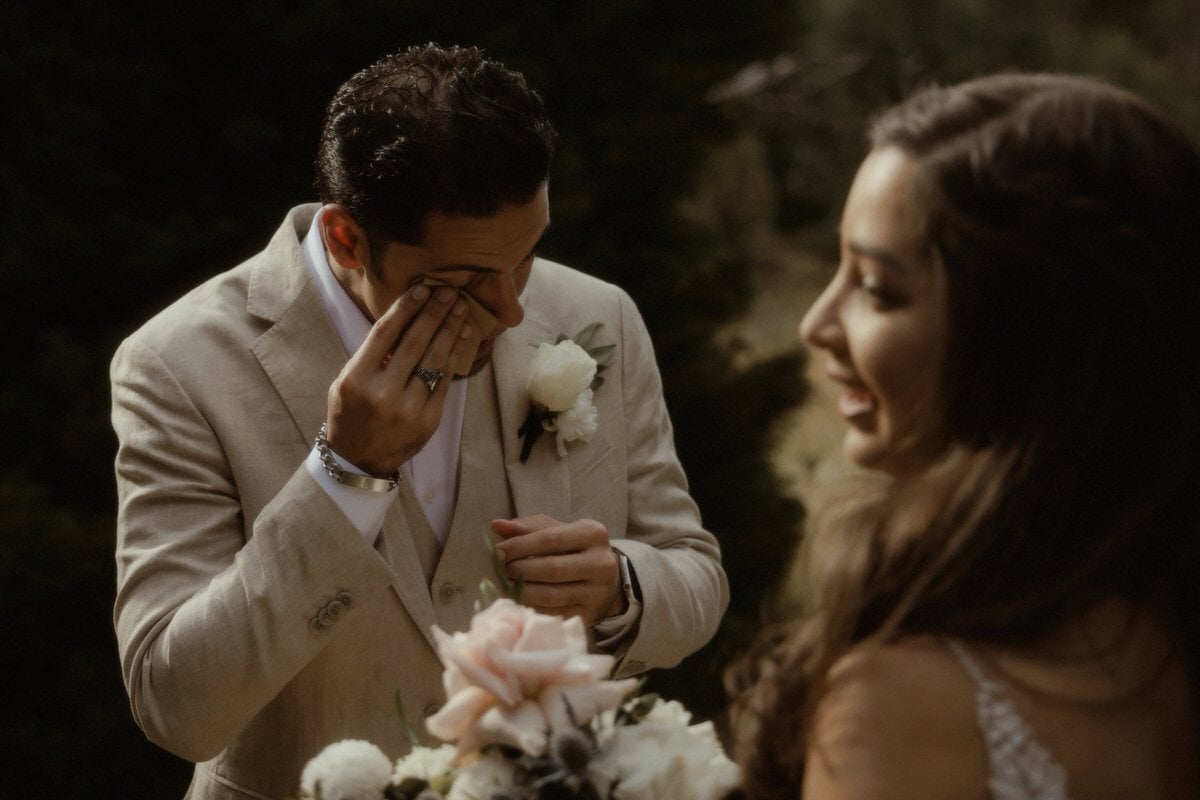 telling the story.
Capturing candid moments as they unfold is what this style is all about. This results in more spontaneous, emotional pictures. If you're having a relaxed wedding in a Brisbane park or beach, this style can beautifully capture the candid laughter, tears, and joy of your day.
editorial.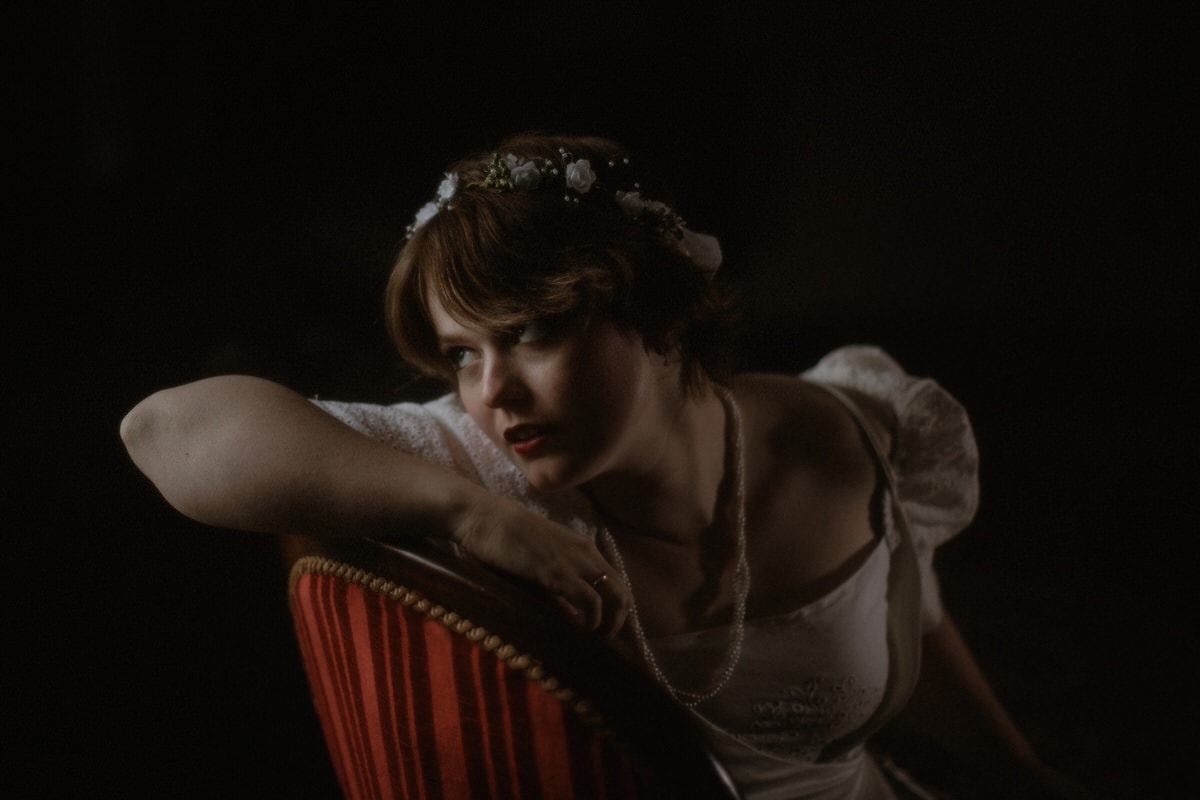 chic, polished images.
This style often involves dramatic compositions and poses, and it's perfect for couples who want their wedding photos to have that 'wow' factor. It's particularly suited to Brisbane's high-end venues and cityscape backdrops.
my style
A mixture of all three
As your Brisbane Wedding Photographer, my approach is a blend of these styles. I believe that every wedding is unique, and so should be its photographs. I combine the elegance of traditional photography, the storytelling aspect of photojournalistic style, and the glamour of editorial photography to create a rich tapestry of images that truly reflect your day.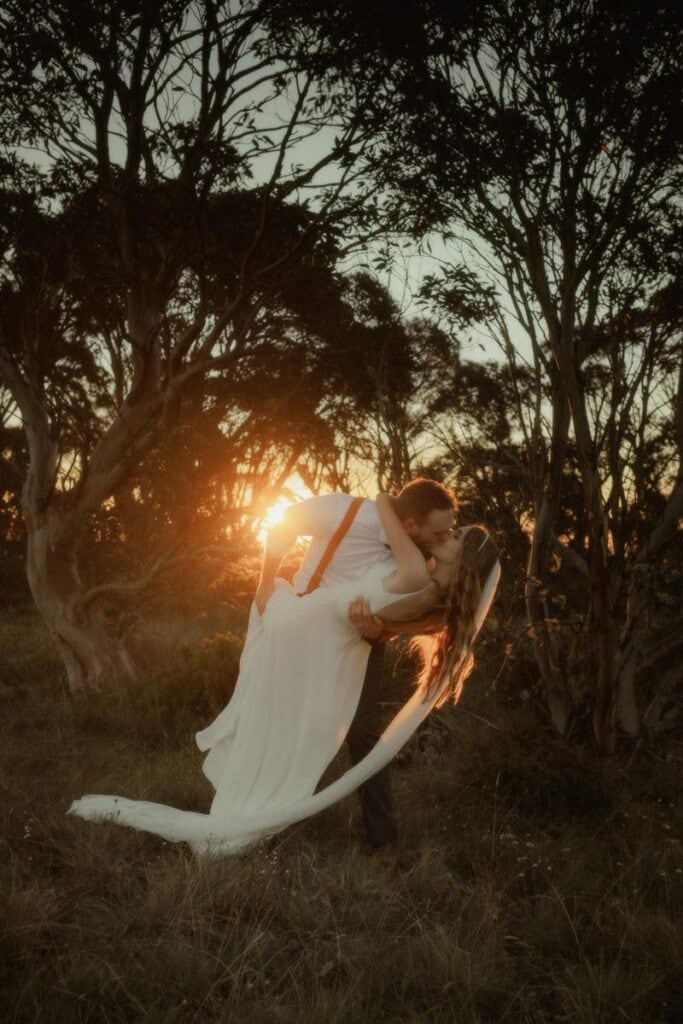 candid.
I believe in capturing the real emotions which happen on the day, and those moments where you are just being yourselves. So you'll look back and remember the stories you told and how you felt.
directed.
Equally I believe that capturing the most awesome cinematic images of you is something you'll look back at been blown away by. This is also why at points if I feel that the light is perfect, I'll create something special and cinematic with you both!
traditional.
Capturing family photos and those more traditionally 'posed' images is also something I know people do value. This is why I'm also more than happy to include these in your day and make sure everyone gets what they want.
candid, artistic, and raw storytelling.
i'll document the tears, the joy, and the real.
This is why I have such a focus on capturing you being yourselves above everything else. No fake smiles, no forced smooches.
All you have to do is be yourselves.
This means you're going to spend your time enjoying each other's company and the start of your marriage, rather than being stuck in awkward, cheesy poses which really aren't you. Who wants to do that on your wedding day anyways?
Certainly not me, and not the couples I create awesome artistic and authentic imagery for.
If you're reading this and it is sounding more like how you envision getting married, then read on friend.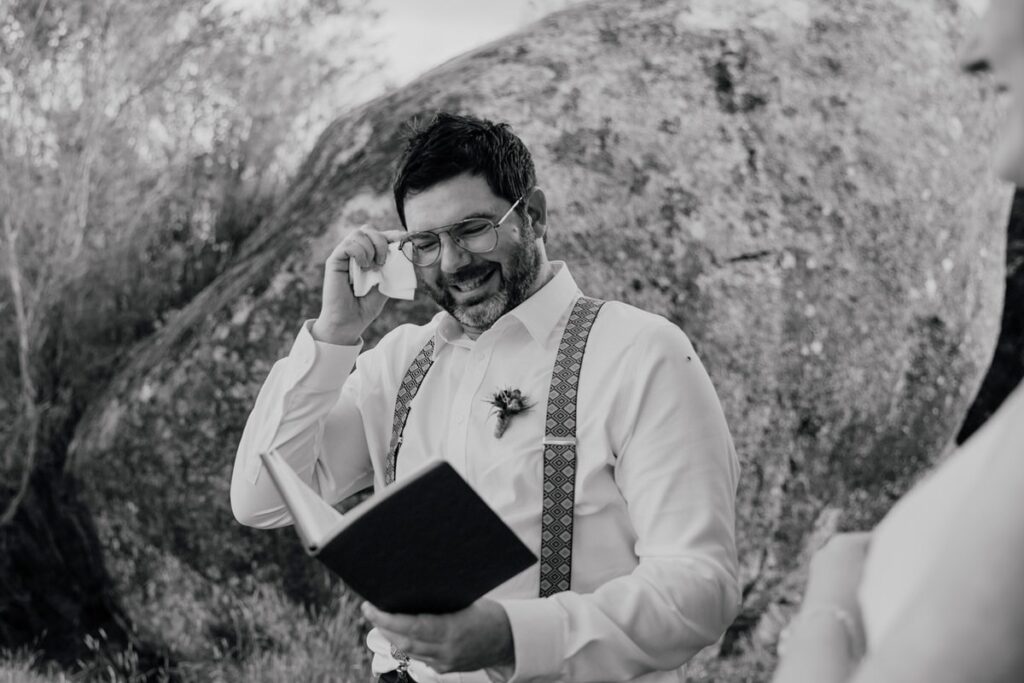 what to expect from your wedding photographer.
…or what I do to make this the best damn day of your lives
01.
photo coverage by james.
The start of your marriage won't be a stressed, rushed and chore filled photoshoot. Instead, it is about learning who you are through comfortable prompts, and capturing candid moments between the two of you. It'll be like having a friend along for the ride, and just being yourselves. No smoke and mirrors.
02.
polished final images.
You'll receive a beautiful set of polished, full resolution photos which tell the story of the day and capturing the real you. You'll have these delivered in a stunning online gallery, including password protection, downloads, and sharing, so that everyone you'd love can see the day you had.
03.
full support and guidance.
Chances are this is your first time planning a wedding, and it can be overwhelming. However, with me by your side, I'm here to take the stress out of the planning and give you simple, actionable advice and solutions to help you get the day you've always dreamed of.
04.
vendor recommendations.
Choosing the right people for the job can sometimes be a lot to sift through. However having worked with hundreds of industry professionals over the years, I have a dedicated vendor database, where I'd be happy to share the very best recommendations to you if you're looking for a bigger team.
05.
personally designed timeline.
Planning the timing of your day will be a breeze with me helping you out with what may suit you best depending on how you want your day to go. I'll know which times would work best for lighting and how everything can fit together to give you the best possible day.
06.
ultimate wedding guide and resources.
Covering over 5 years of expert guidance knowledge, you'll get access to my exclusive wedding guide for my rad couples. This will give you a complete guide to the experience with me, as well as pointing out the classic mistakes that people can sometimes make, with solutions.
07.
no additional travel fees.
You aren't going to get stung with any hidden fees in my wedding packages. All of my elopement packages include my travel fees, so there won't be any last-minute invoices or hidden charges – what you see is what you get.
frequently
asked
questions about brisbane weddings.
and answers.
When planning your Brisbane wedding, chances are you're going to have a lot of questions.
However, the good news is that below here I've answered some of the most frequently asked questions I've had from couples (just like you!) who have been struggling with finding the answers.
If you're still struggling and feeling like your head is spinning from this information, my biggest advice is to make things simple. Reach out to me if you'd love some personal advice for what you can do as well!
what is a first look?
an intimate start to the day.
A 'First Look' is a relatively modern way for a couple to experience the joys and highs of seeing each other's outfit for the first time.
Setting these up in your day is a piece of cake and there are several different ways to do this! For example, one of you could be waiting with your back turned, and the other one comes up and taps you on the shoulder!
These are best suited for couples who may find a bit more anxiety being in front of a lot of people and want a much more relaxed start to their day.
how far out should we book?
Best to be prepared!
When it comes to wedding planning, wedding venues and photographers typically can get booked up to 2 years in advance.
So the biggest advice I have is that if you are in the research phase of your wedding planning, try to nail down some options and talk to vendors as soon as possible to get a feel for if they are who you want – otherwise your preferred date may go!
what is 'golden hour'?
worth planning for!
Golden hour is the magical time on your wedding day when the sunset will be at it's prime time, and the landscape will be drapped in those golden tones that everyone obsesses with! Typically this is roughly 1 hour before the sun sets.
If you love the idea of having couples photos in Golden hour, then it is always best to make a point to plan this into your day – otherwise you may miss this short but special window.
can we bring our pets?
they are members of the family!
So long as your venue is ok with pets being on site, then you absolutely can and should have your pets as part of your wedding day! I have seen plenty of ring bearing puppies, and even a pet parrot at a few weddings!
If you are concerned about handling, I always recommend investing in a pet handling service. Many of them can even come to your wedding and look after your pets whilst you do your ceremony!
how long does it take to get our photos?
What is the wait?
Delivering the final set of images for you depends on two main events. Firstly the very best images from the day need to chosen, so that only the very best remain. Once these final images remain, then they need to be edited. Typically the industry standard for this should be around 4 – 6 weeks. It can vary but you certainly shouldn't be waiting more than 2 months for photos on average.
are there any travel fees?
with me, no.
Brisbane Wedding Photographers can vary, but for myself, all of my travel fees are wrapped up into my packages as per below. So you won't be getting a last minute invoice to cover my AirBNB or taxis! Peace of mine for you!
do you offer engagement sessions?
Absolutely, and they are highly recommended!
Engagement sessions are a fantastic way for couples to have an adventure all on their own and have that time just to explore together. Many couples love the idea of an engagement session, and if you want to see more about my engagement sessions, you can have a watch of the experience below:
can we choose the specific photos we want?
let's set the best expectations!
As part of the planning process with myself, I always make a point to completely understand what your expectations are when it comes to which images are captured for your wedding. This means that when you get the final set of images, you'll be able to look back and think 'damn, he nailed it!'.
do you retouch or photoshop images?
come as you are!
We live in an age where it is far too easy for people to just 'Photoshop' something out or in, or change it. However, I hate to say it, but you can't Photoshop in emotions, or memories.
I have a firm approach when it comes to Photoshop, in that I simply believe that you want to remember the memories and emotions from the day. Having a tonne of digital manipulation on your images won't reflect the real you, and they won't resonate with what you remembered on the day.
Fear not, however, you're going to have the best time, and I will be there to document it all, emotions and all.
what do we do if it rains?
we'll have your backs!
Whilst rain isn't always too much of a problem in Brisbane, it can happen – this is why as part of the planning process with me, I go over different scenarios and exactly what we will do in each one.
There are always solutions for this, and your venue will have a great idea of what to do as well! For example, you can hold tight and have your ceremony inside whilst the rain is passing, and then pop out for some wonderful photos afterwards! This means peace of mind for you, and less stress leading up to your wedding day.
how it all works
This is the stress-free experience with me.
01.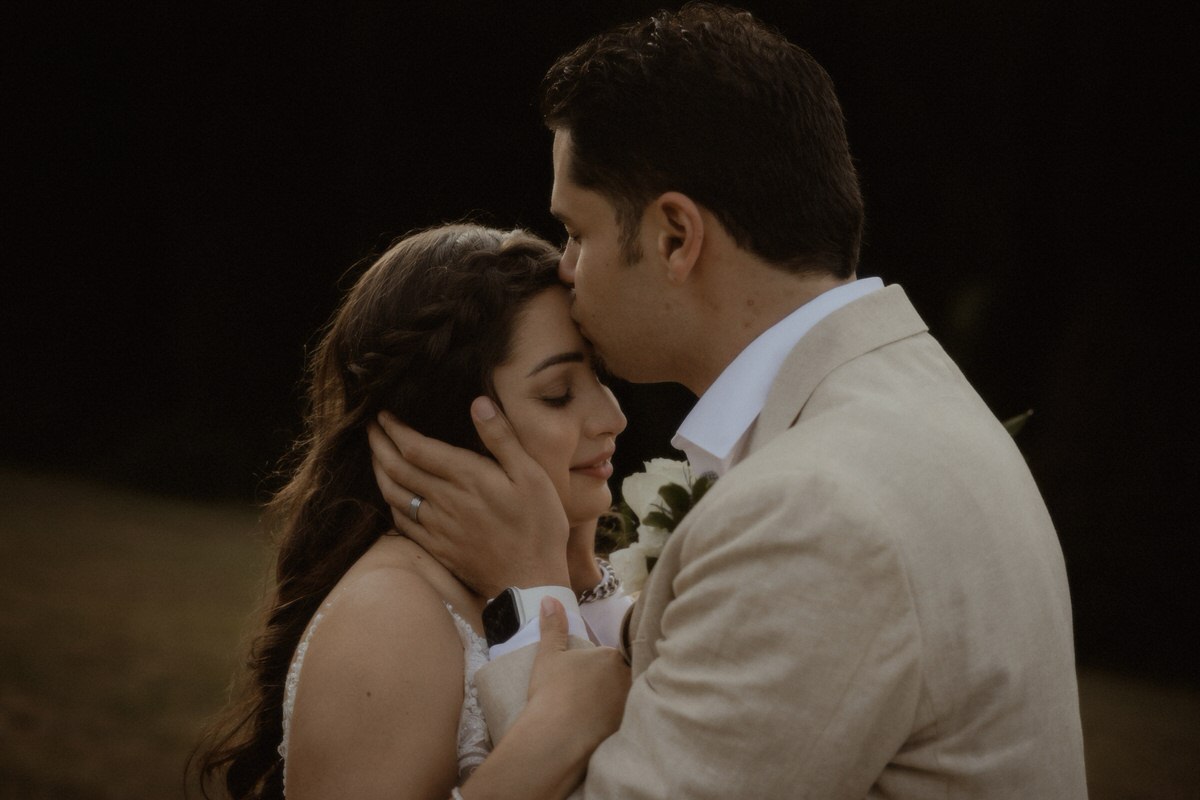 relaxed and comfortable photography.
You want to look back in years to come and remember how you felt. I don't believe in forcing emotions, rather creating a fun, comfortable and welcoming space where you can be who you really are together.
02.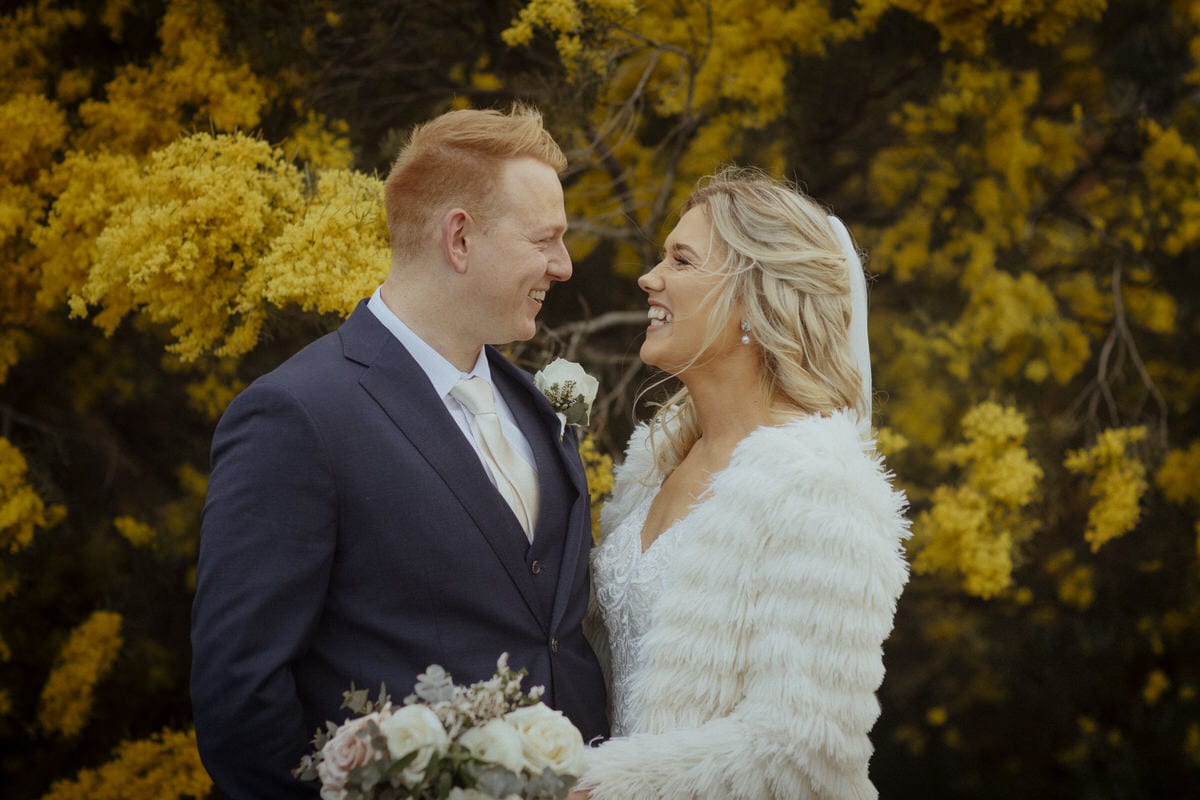 expert wedding advice and guidance.
You deserve to have a day expertly crafted by a professional who will be able to design something that suits you. I have been capturing and supporting couples since 2017, and have the guidance to help you have the perfect day.
03.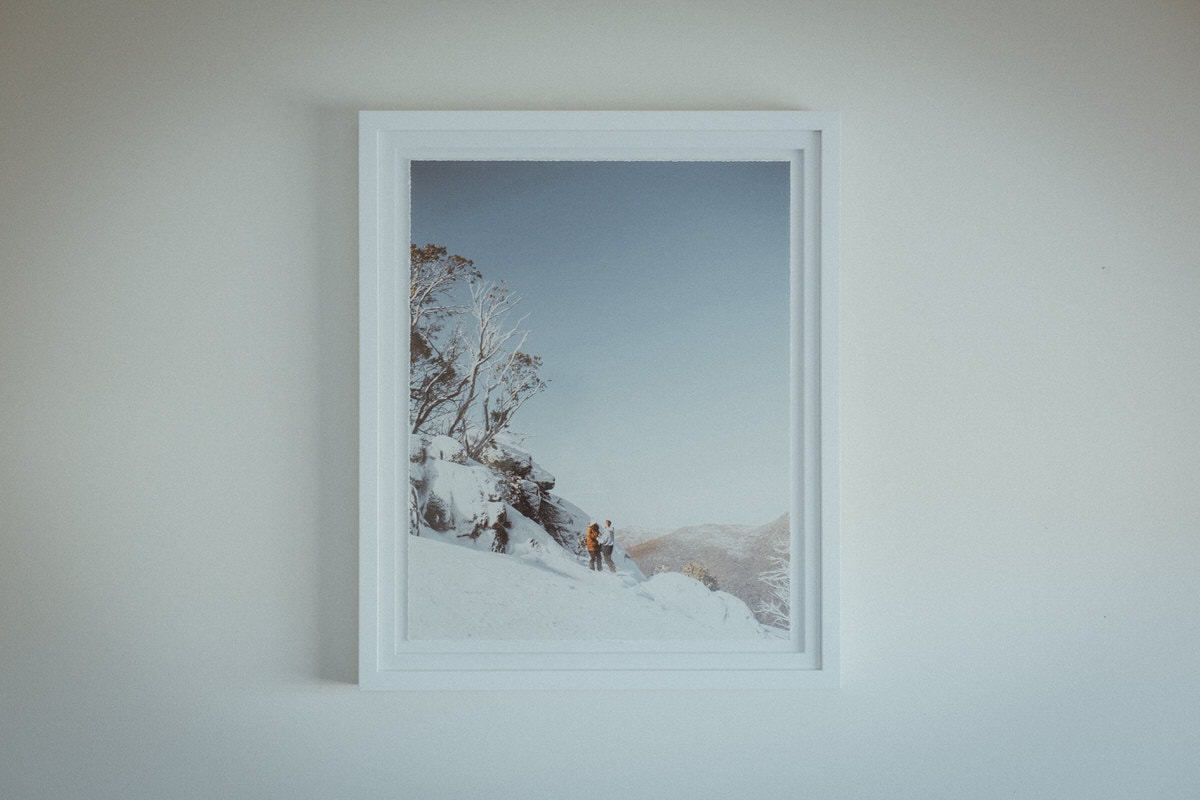 timeless hand crafted art pieces.
Whilst digital photos are fantastic, it is far too easy for them to collect digital dust, and to be quickly forgotten about. Instead, I offer a real focus on creating archival quality museum-grade art pieces for you, turning your house into a home and giving your story the platform it truly deserves.
meet your brisbane wedding photographer.
Having a professional to plan and capture your intimate wedding matters.
My name is James and I'm here to give you the start to your marriage which you have dreamed of.
Having captured over 250 couples' weddings, I've been trusted to create experiences for people just like you who have wanted an authentic, intimate, and meaningful wedding.
I've felt privileged to document so many amazing couples' stories, and guide them on one of the biggest adventures of their lives.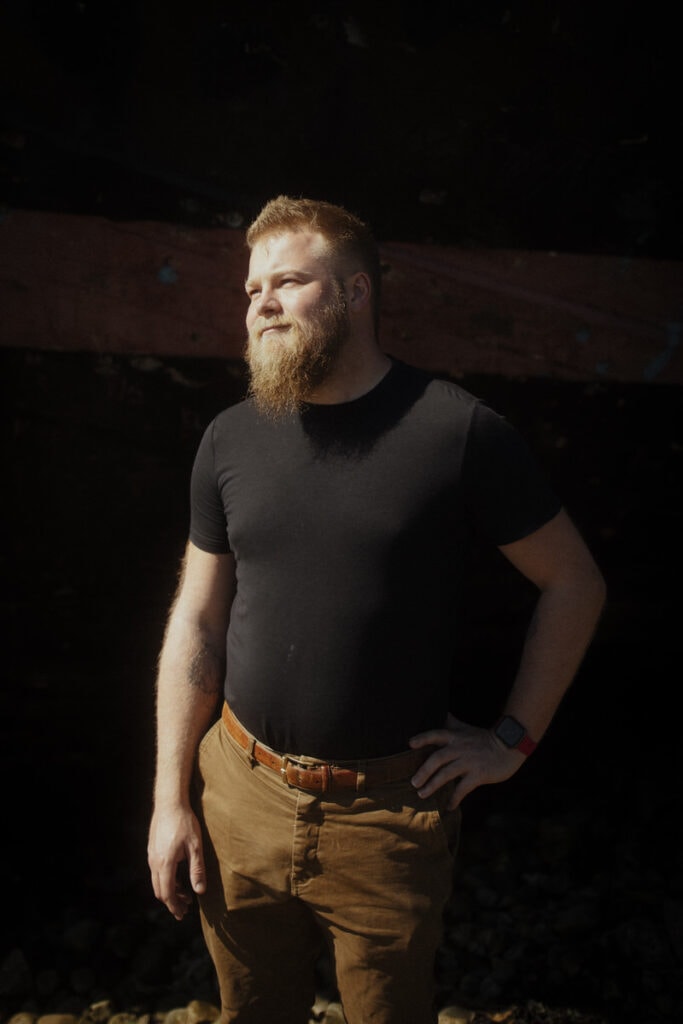 "We had SO much fun with James during our couples photography session while our guests enjoyed cocktail hour. It was like hanging out with a mate you've known forever."
– Tim W.
"His personal touches and ability to keep us both feeling at ease (when we both don't like having our photos taken) was a blessing on a day that went so quickly.."
– Heather P.
"James does such an incredible job. He really focuses on the important things, love, being in the moment and natural beauty. He is a master of his craft."
– Chelsea D.
"James was absolutely phenomenal to work with. My partner and I had an absolute blast getting our pictures taken, and the resulting photographs were incredible. Would give 6 stars if I could."
– Callum M.
brisbane wedding packages and pricing.
To make your dream wedding a reality.
brisbane wedding
packages.
Wherever you're looking to get married in Brisbane, there are stunning venues adorned with the best views and the greatest place for a party with your nearest and dearest! I'm here to document wherever you'd love to share your vows. From the river banks, to the golden sands of Straddie, I'll be there!
what's included
scroll down for more info about what's included.
tell the whole story.
full day wedding photography.
Having the whole day documented might seem a little odd at first.
It might be how you think that the getting ready photos may not matter really, as you can have friends there to use their phones to capture some of the dress going on.
However, telling the full story of one of the biggest days of your lives is something that will give you the most complete experience.
I recommend having your intimate wedding day fully documented, so that you're instead going to relive: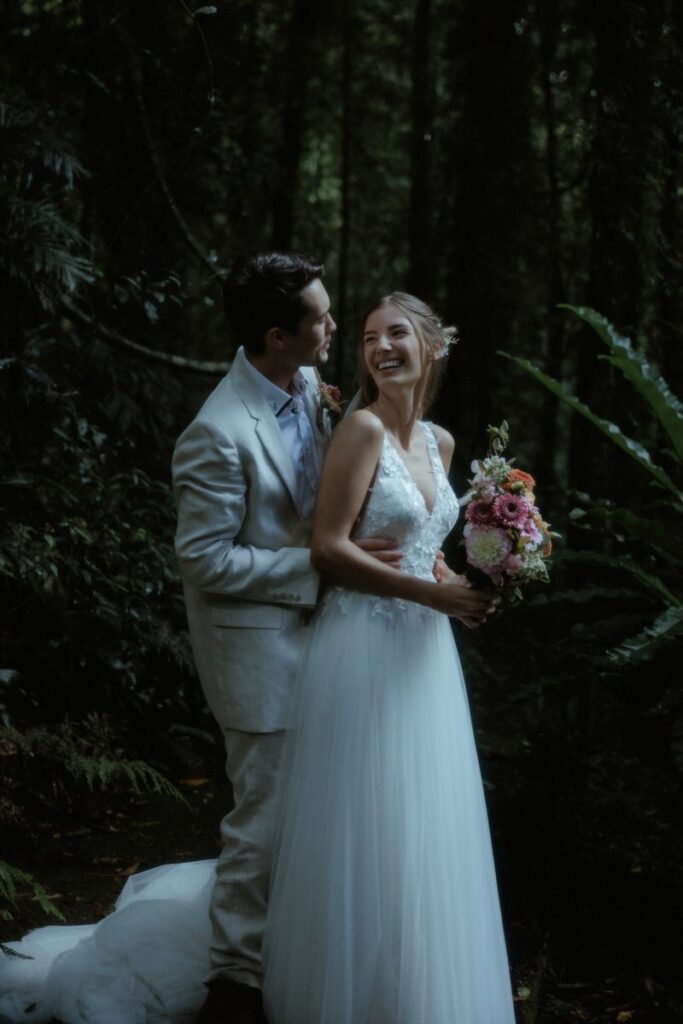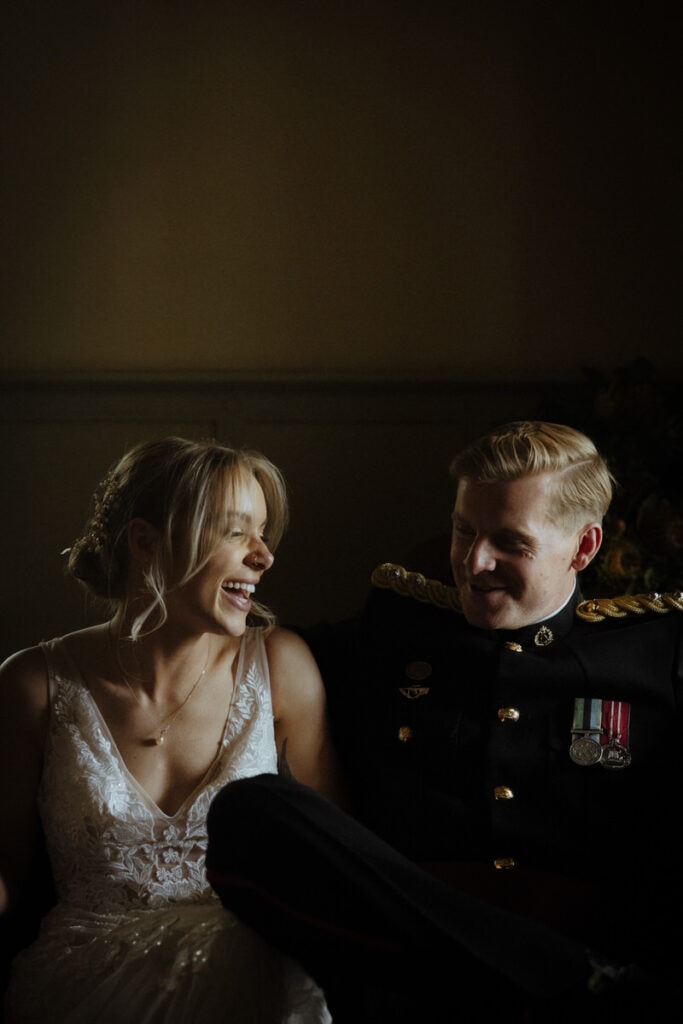 this isn't about having an all day 'photoshoot'.
this is about documenting your journey.
The truth is that if I had someone yelling out poses to me for 12 hours, I'd hate it. Trust me.
However, the reason you are having a wedding isn't to have an all day photoshoot. The reason you are getting married is to celebrate your story and your love, in an authentic and personal way.
I'm coming along for the ride just to document you having the most awesome and intimate day ever. The focus is on you, but you only have to focus on each other.
you deserve to have an authentic day that suits you.
You want to start your marriage with an experience, and a day to look back and remember with warmth and love.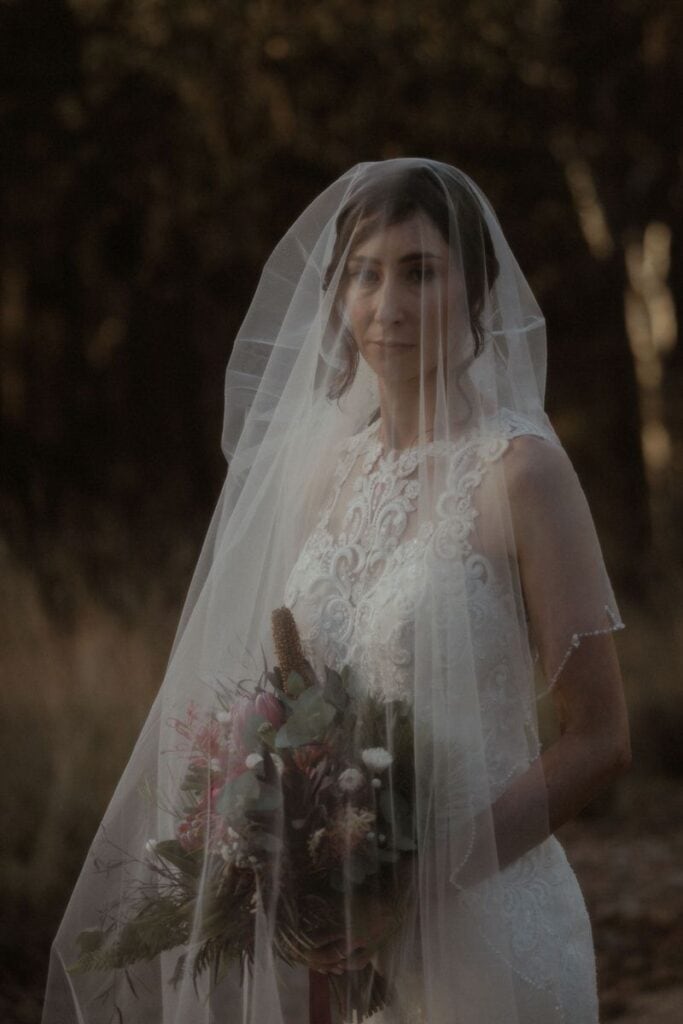 here's what the experience looks like:
how you'll feel in 10 years.
the lasting warmth of authenticity.
After you've had the most awesome and authentic day of your lives, celebrating your love and story together, the most important thing at the end of it is how you feel.
Having genuine and artistic photography of yourselves having a blast will mean that when you come back to look at these images in 10 years, you'll remember how you felt.
You'll remember the stories you told. The laughs you shared. The tears you wiped from each other. The emotions you had and that burning and unquestionable love.
Your wedding day isn't about having a photoshoot. Its why all of the couples in these photos aren't looking at the camera; they are focusing on each other and enjoying being present in one of the biggest moments of their lives.
Having the whole story of your day documented is one of the most rewarding things for a couple. So you can see the connection and electricity you have for each other.
Instead of being moulded into every other expectation of what romance is.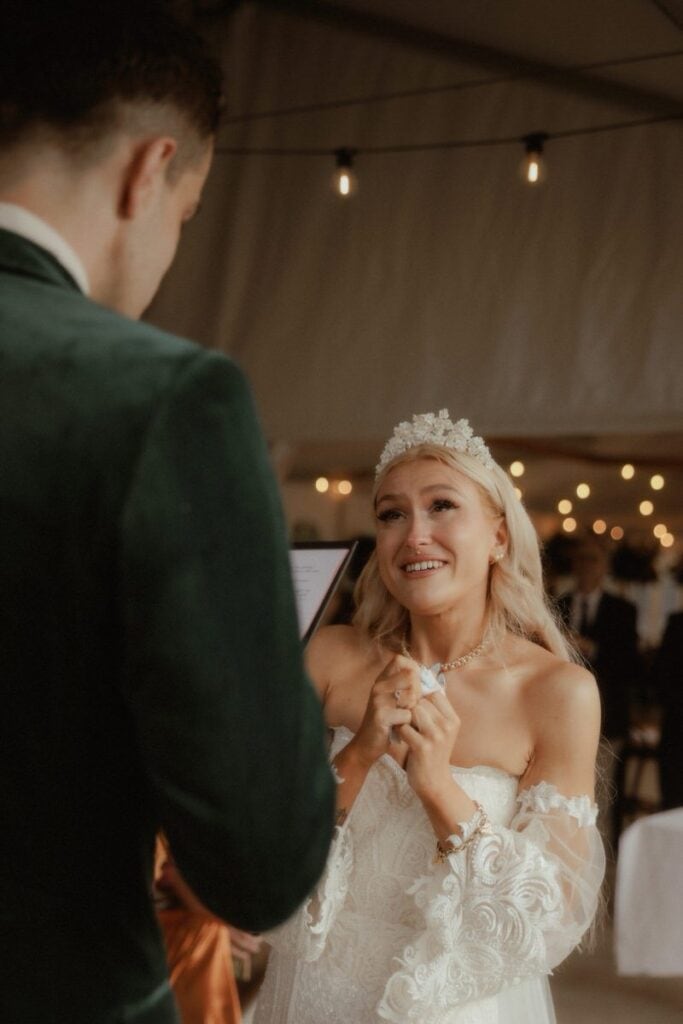 next steps
Where do we go from here?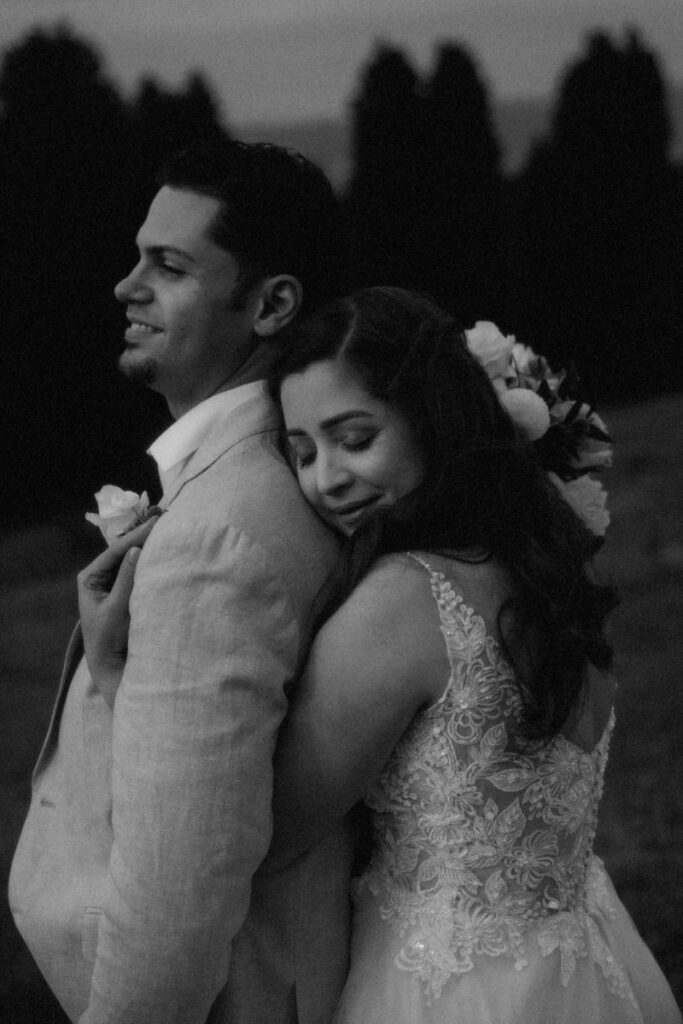 drop an inquiry in.
Head over to the Contact page, drop an inquiry in and let me know what your dream day would be like!
phone call.
We'll have a catch up on the phone so that I can get to know you even better and give you an idea of exactly how I can help you.
lock in your date and i'm here to help.
I'll help you choose a date that would suit best, and then start the planning process with you both.
frequently
asked
questions.
your questions answered by me.
You're naturally going to have a few questions about the whole process. I'm here to give you an answer to anything you're wondering about.