the best places to elope in the snowy mountains.
Snow-Capped Romance: Your Ultimate Guide to Elope in the Snowy Mountains' Winter Wonderland!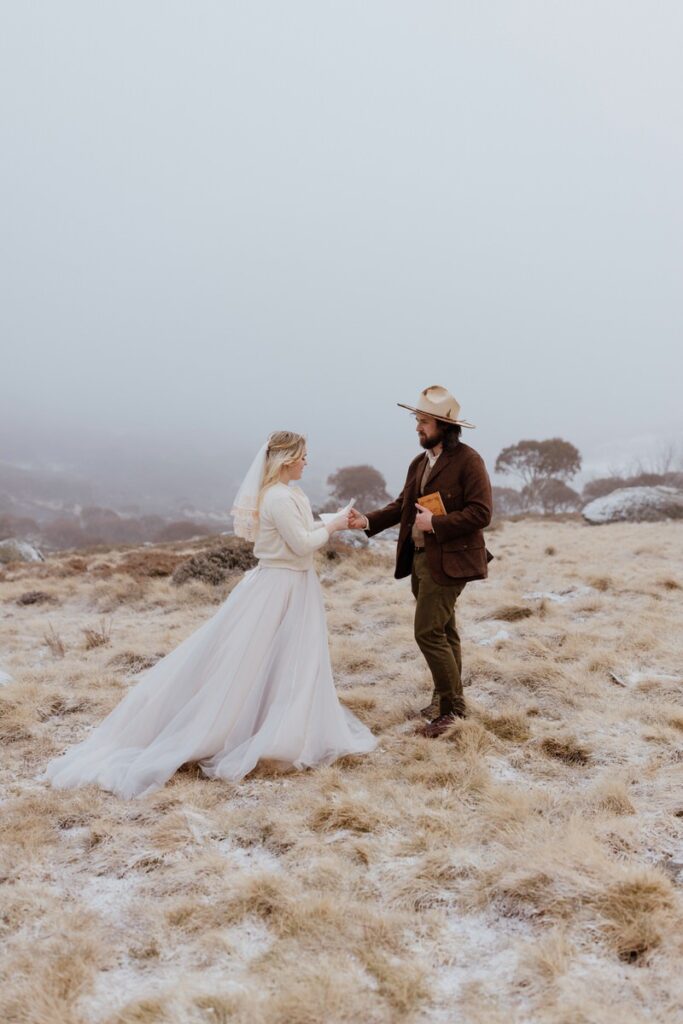 the snowy mountains are a winter wonderland.
so where do you want to elope?
Dreaming of a magical elopement surrounded by a winter wonderland? The Snowy Mountains of New South Wales, Australia, is the place to be! In this blog post, I'll guide you through finding the perfect elopement location for your special day, showcasing the best places to elope in the Snowy Mountains.
No worries, I've got your back! I'll reveal the most romantic locations and guide you through the necessary steps to make your elopement a reality. From legal requirements to local secrets, you'll have everything you need for an unforgettable experience.
Get ready to explore enchanting venues, each with its own unique charm. From serene lakeside ceremonies to intimate mountaintop vows, I've handpicked something for every couple. So, buckle up, and let's embark on this journey to make your Snowy Mountains elopement dream come true!
reasons to elope in the snowy mountains.
In this section, I'm going to dive into the irresistible reasons that make the Snowy Mountains the go-to destination for couples seeking a magical elopement. So, grab a cup of hot cocoa and let's explore why you'll totally want to say "I do" in this snowy paradise!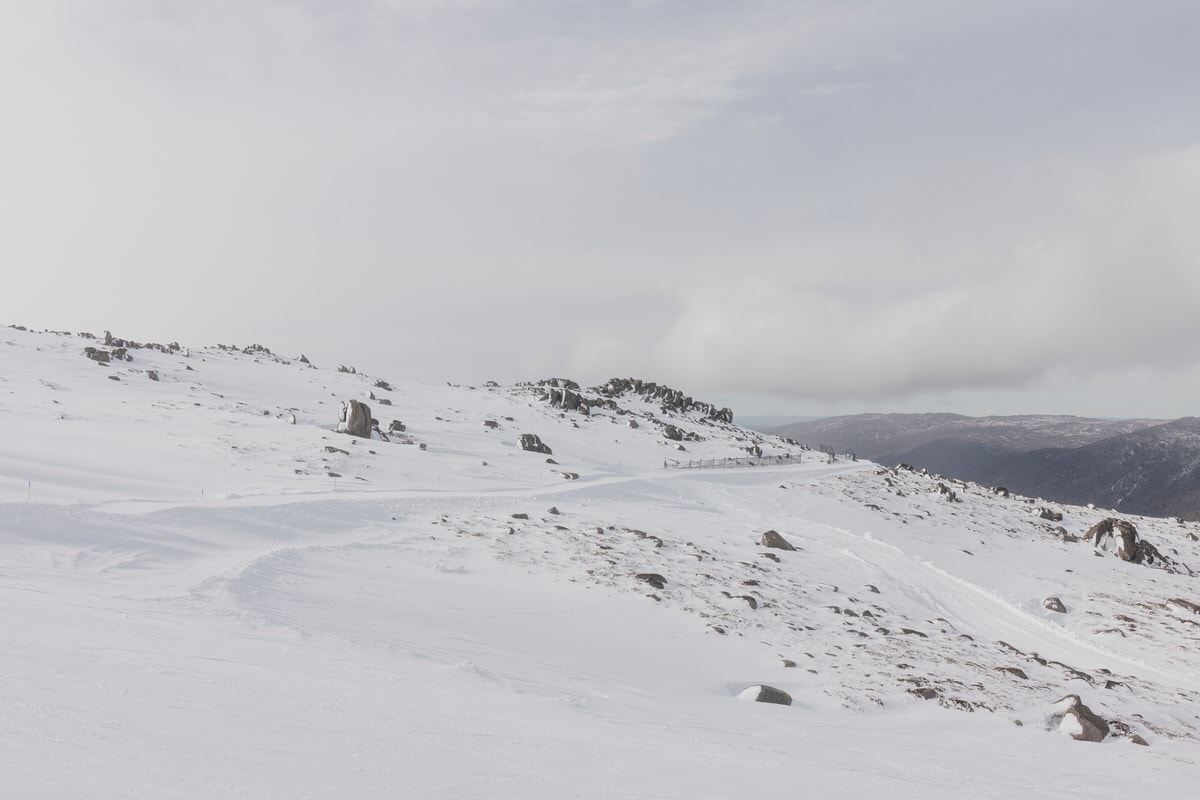 Reason 1: unique alpine setting.
The alpine scenery in the Snowy Mountains offers a refreshing change from the typical beach or garden wedding, providing a one-of-a-kind location to begin your new life together.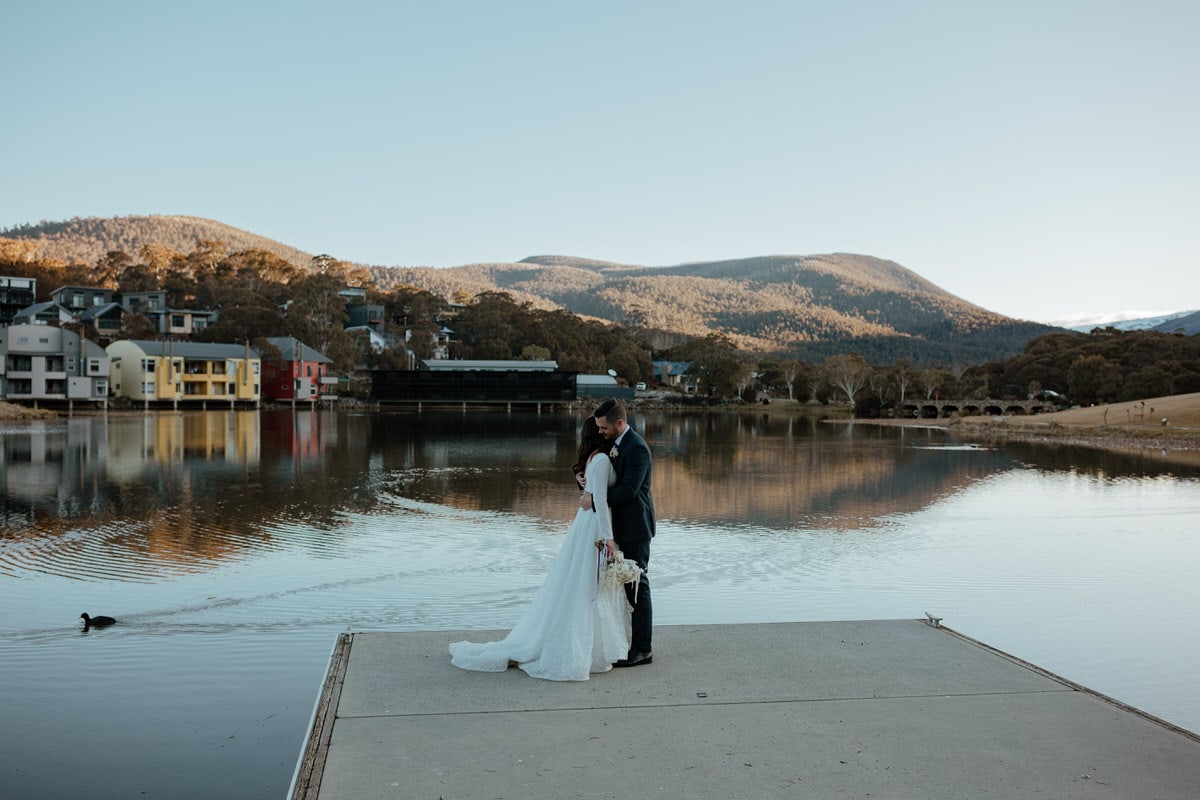 Reason 2: cosy accomodations.
The Snowy Mountains are home to a range of charming and cosy lodges, cabins, and boutique hotels, perfect for snuggling up with your partner after your elopement ceremony.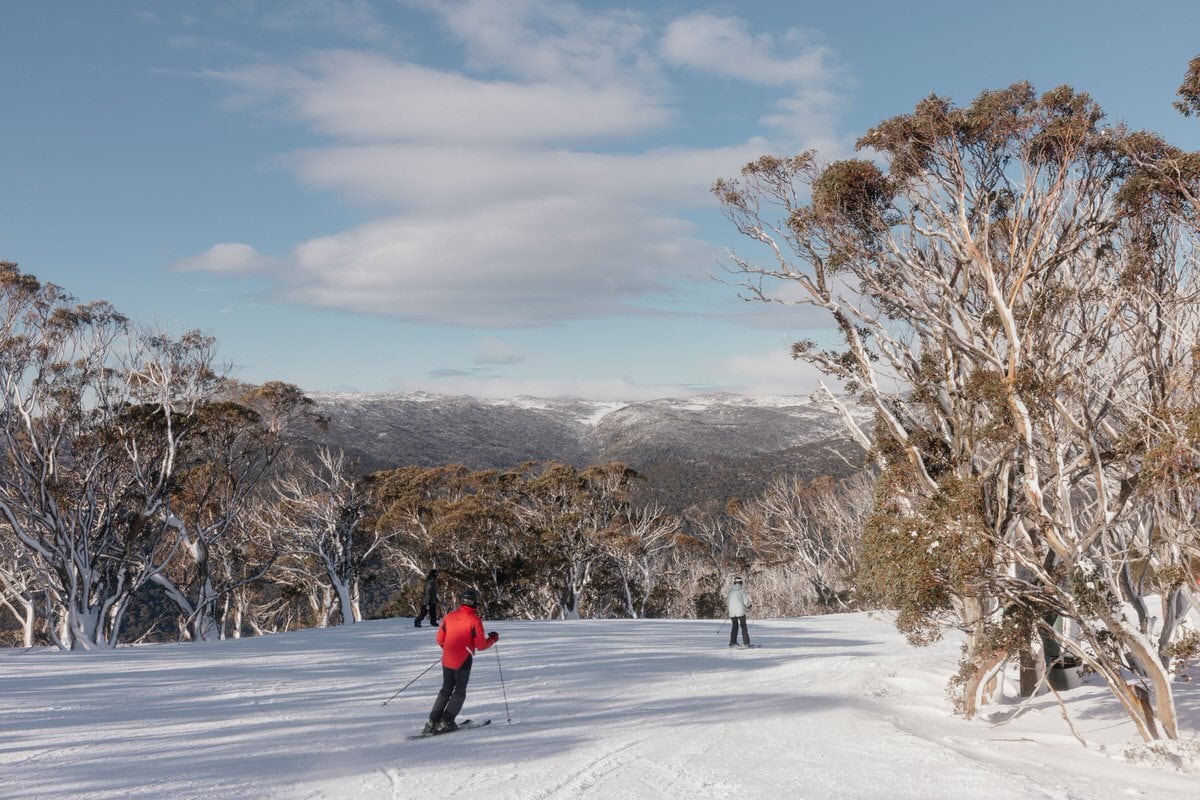 Reason 3: winter wonderland activities.
Beyond the elopement, the Snowy Mountains offer a variety of winter sports and activities, such as skiing, snowboarding, and snowshoeing, allowing you and your partner to turn your elopement into an unforgettable adventure.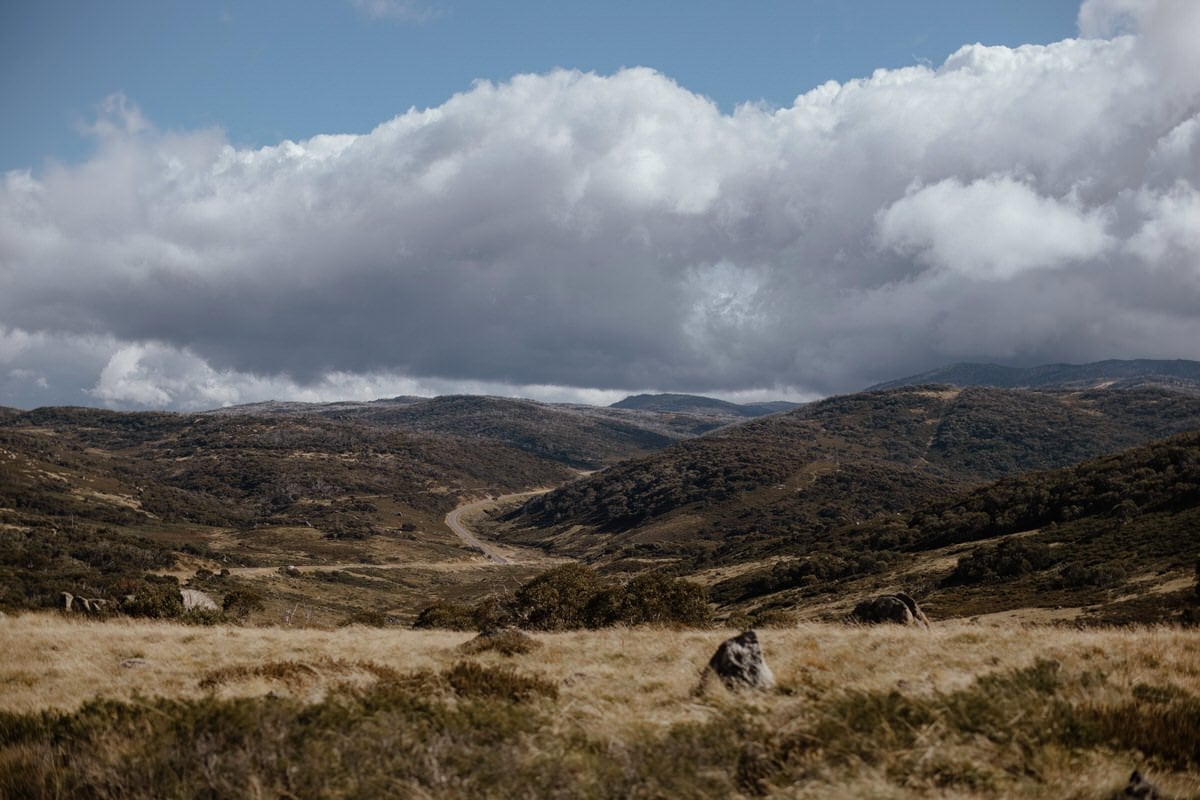 Reason 4: natural beauty all year round.
The Snowy Mountains are not just a winter destination; they offer natural beauty throughout the year, with blooming wildflowers in spring, lush greenery in summer, and vibrant colors in autumn.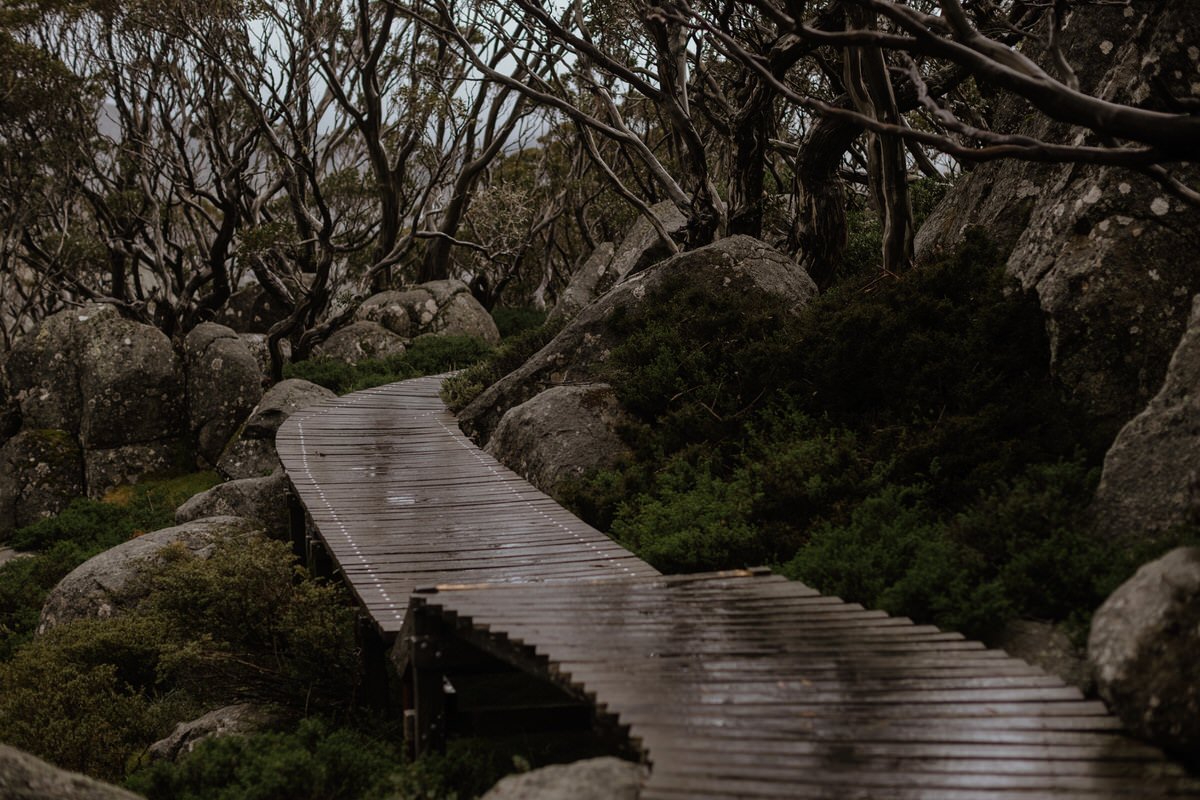 Reason 5: enchanting forests.
The snow-dusted forests and frozen lakes create a serene and picturesque environment, perfect for capturing the essence of your love story.
.
how to elope in the snowy mountains.
your questions and answers.
When planning your elopement, chances are you're going to have plenty of questions. Especially as elopements aren't something that a lot of wedding outlets cover in depth.
Usually, you may be given the answer by some people to just 'do what you'd love to do!'. Whilst this is technically true, it doesn't help when you have a mountain of options, and analysis paralysis for what might suit you best.
However, the good news is that below here I've answered some of the most frequently asked questions I've had from couples (just like you!) who have been struggling with finding the answers.
If you're still struggling and feeling like your head is spinning from this information, my biggest advice is to make things simple. Reach out to me if you'd love some personal advice for what you can do as well!
how much does it cost to elope in the snowy mountains?
It depends on how much you'd love to spend!
So, you're thinking of eloping in the snowy mountains, and you're curious about how much it'll cost? Well, that all depends on what you're looking for! But, to give you a ballpark figure, you're looking at spending anywhere from $3,000 to $10,000 or more for an adventurous elopement in this beautiful destination.
Now, I know that might seem like a lot, but hear me out! An elopement in the snowy mountains is a truly unique experience. You'll be surrounded by stunning natural beauty, breathtaking landscapes, and endless romantic locations. Plus, with an adventurous elopement, you can add in fun activities like hiking, rock climbing, or even skiing to make your day even more memorable.
When it comes to the cost, it all depends on what vendors you choose to work with, how many guests you have, and what kind of activities or experiences you want to include. But, the good news is that eloping can be a more affordable alternative to a traditional wedding. With just the two of you (or a small group of loved ones), you can save money on things like venue rental, catering, and other wedding-related expenses.
can we invite friends and family?
if you would want them there, yes!
Maybe one of the biggest misconceptions in an elopement is whether family can be involved.

They absolutely can, if you would like them to be! Many couples love to elope to escape the drama associated with families at big, traditional weddings. However, at an elopement, you can do things however you'd love.
Family and friends can be a part of the day whenever you'd like them to be. For example, many couples may prefer to have a small adventure on their own for part of the day, and then welcome friends and family to the ceremony they will have.
can we elope in a national park?
Yes you can!
Yes, you can elope in a National Park in the Snowy Mountains, but it's essential to follow some important steps. Most National Parks in Australia require permits for ceremonies or events within their boundaries. To elope in a National Park, choose your desired location, and contact the park's management or visit their official website to check the requirements and regulations for holding a wedding or elopement ceremony. Apply for a permit or seek approval from the park's management, keeping in mind that there might be a fee associated with obtaining a permit. Adhere to the park's guidelines and restrictions, such as limitations on the number of guests, decorations, and duration of the event. By following these steps and obtaining the necessary permissions, you can enjoy a beautiful elopement in the stunning natural surroundings of a Snowy Mountains National Park.
is eloping legal?
100% absolutely!
Make no mistake, eloping is 100% legal. Whilst you will be getting married out in nature, or at a much smaller place than the traditional weddings may expect (e.g. a venue), in Australia it is completely legal to get married wherever you'd like.
All you need to elope is to either do the paperwork at a courthouse and save your vows for your day, or hire a celebrant, and they can fill in the location of where you're getting married. The sky is the limit!
what do we need to do to elope?
There are a few small steps with paperwork:
If you plan to get married in the snowy mountains, you will need a registered celebrant to perform the ceremony. The celebrant can be a religious or civil celebrant, but they must be authorised by the Australian government to perform marriages. In addition to the celebrant, you must meet a few other requirements, including being at least 18 years old and not closely related to your partner. If you're under 18, you'll need your parents' consent, and you'll also have to fill out a Notice of Intended Marriage form and submit it to your celebrant at least one month before the wedding.
what should we bring?
Here is a small list:
Hiking boots – Since the snowy mountains have many scenic hikes and outdoor locations, comfortable and sturdy shoes will be crucial. Make sure they're well-worn and won't give you blisters.
Sunscreen and a hat – With its sunny climate, the snowy mountains can get pretty hot. Protect yourself from the sun's harmful rays with a good quality sunscreen and a hat to shade your face.
Insect repellent – Mosquitoes and other bugs can be a nuisance, especially if you plan to spend a lot of time outdoors. Be sure to pack some insect repellent to keep them at bay.
Water bottle and hydration pack – Staying hydrated is essential when you're out exploring. Bring a refillable water bottle and a hydration pack to keep you cool and refreshed.
do we need to hike 3 hours?
Absolutely not!
You don't have to be an intrepid explorer to find the best places to elope in the Snowy Mountains. The region has some fantastic, easy-to-access elopement locations that'll make your big day both special and stress-free. You see, not every couple wants to hike miles to say "I do," and that's totally cool! The Snowy Mountains cater to lovebirds who prefer convenience without compromising on the stunning natural scenery.
A few great elopement locations that are easy to access in the Snowy Mountains include Thredbo Village, Lake Crackenback Resort, and Yarrangobilly Caves. These picturesque spots offer breathtaking views, charming accommodations, and spectacular backdrops for your special day, all within a short walk or drive. So, you can focus on enjoying your magical moment without breaking a sweat! With these amazing locations, you'll get the perfect blend of natural beauty and accessibility for an unforgettable elopement experience.
when can we elope?
At the earliest – one month from now!
In order to get all of the legal paperwork completed, you need to lodge a Notice of Intent To Marry with a legal celebrant (courthouse or otherwise) at the latest, one month out from when you've like to get married.
This is legal for up to 18 months and means that now you can get married!
When it comes to planning your elopement at such short notice, my biggest advice would be to hire an elopement expert, photographer and guide, like myself.
Whilst you could whip up plans within a month of where to elope, including a timeline and some vendors in the area, I have found that couples have reached out to me after trying this themselves and becoming exhausted with stress.
Elopements are stress-free experiences that are all about your ideal start to your marriage; I can take all of that panic and worry out of the equation and help you get your dream wedding sorted.
how to choose your snowy mountains
elopement location.
Are you ready to embark on the adventure of finding the best places to elope in the Snowy Mountains, but feeling a little overwhelmed by all the stunning options? Worry not! In this step-by-step guide, I'll help you navigate the decision-making process so you can choose the perfect Snowy Mountains elopement location that truly captures the essence of your love story. Get ready to discover the idyllic spot for your magical "I do" moment!
Decide on Your Vision.
The first step in choosing your elopement location is to decide on your vision. What kind of vibe are you looking for? Are you dreaming of a beach wedding, a lush rainforest, or a breathtaking Mountain View? Do you want something adventurous or something more relaxed? Once you have a clear idea of what you want, you can start narrowing down your options.
consider the weather.
When planning an elopement in the Snowy Mountains, it's super important to consider the weather and climate, as they can play a big role in your overall experience. Each season brings its own unique charm: winter (June to August) is perfect for those dreaming of a snowy wonderland, with cooler temperatures and a higher chance of snowfall. Spring (September to November) offers a delightful contrast of blooming wildflowers and lingering snow on the peaks, while the temperatures start to rise. Summer (December to February) is the warmest season, with temperatures usually ranging from 10°C to 25°C, making it ideal for outdoor activities and ceremonies in lush, green landscapes. Lastly, autumn (March to May) showcases a beautiful array of colors as the leaves change, with cooler temperatures setting in. So, think about your dream elopement vibe and choose a season that suits your vision, while also keeping an eye on the ever-changing mountain weather – because, you know, Mother Nature can be a bit unpredictable at times!
Research the Area.
Once you have an idea of your vision and the ideal weather, it's time to start researching the best places to elope in the snowy mountains. Look up different locations, read reviews, and check out photos to get an idea of what each place has to offer. Consider factors like accessibility, accommodations, and any necessary permits or licenses.
Consult with a Professional.
If you're feeling overwhelmed or unsure about how to choose the perfect elopement location, consider consulting with a professional. A wedding planner or elopement specialist can provide invaluable insight and guidance, as well as connect you with vendors and resources in the area. They can also help you navigate any legal requirements or logistical challenges.
Trust Your Instincts.
At the end of the day, the most important factor in choosing your elopement location is how it makes you feel. If you're drawn to a certain location, trust your instincts and go for it! Your elopement is a reflection of your unique love story, and the location should be a meaningful and special place that speaks to your hearts.
Choosing your elopement location in the snowy mountains can be an exciting and fun process if you approach it with a clear vision and an open mind. With these steps, you'll be on your way to finding the best places to elope in the snowy mountains that will make your day unforgettable.
what is the best time of year to
elope in the snowy mountains?
As you embark on your journey to find the best places to elope in the Snowy Mountains, understanding the distinct beauty of each season is essential for creating your perfect day. In this guide, I'll walk you through the captivating charm of every season in the Snowy Mountains, painting a vivid picture of the enchanting landscapes and atmospheric conditions you can expect. With this knowledge, you'll be one step closer to crafting the warm and magical elopement experience you've always dreamed of.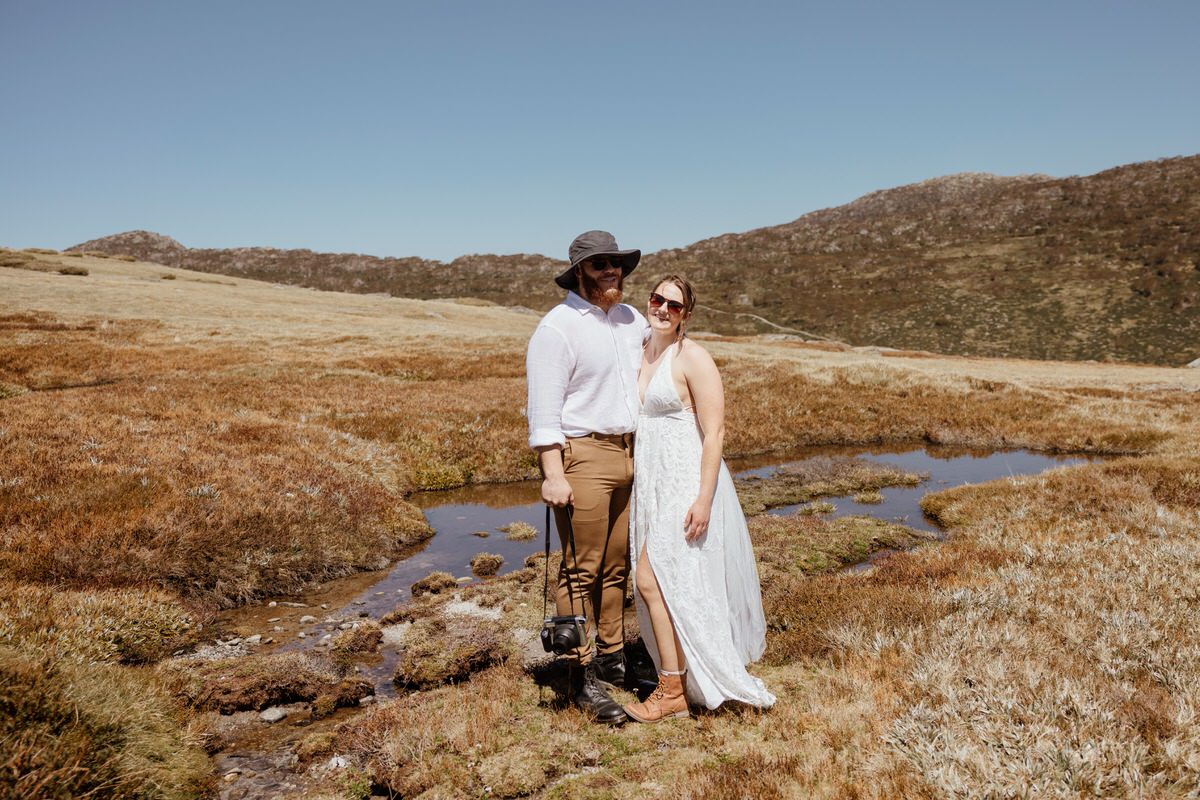 summer.
(december – february)
Summer in the Snowy Mountains is perfect for couples who prefer warmer weather for their elopement. With average temperatures ranging from 10°C to 25°C, it's the ideal time for outdoor ceremonies amidst lush, green landscapes. You'll enjoy the sun shining down as you exchange your vows, surrounded by the vibrant colors of nature.
Activities to enjoy: Summer is the perfect season to explore the great outdoors in the Snowy Mountains. Couples can enjoy hiking, mountain biking, horseback riding, and even fishing in the crystal-clear mountain lakes. And hey, don't forget to take a romantic stroll through the beautiful wildflower meadows that come to life in the warmer months.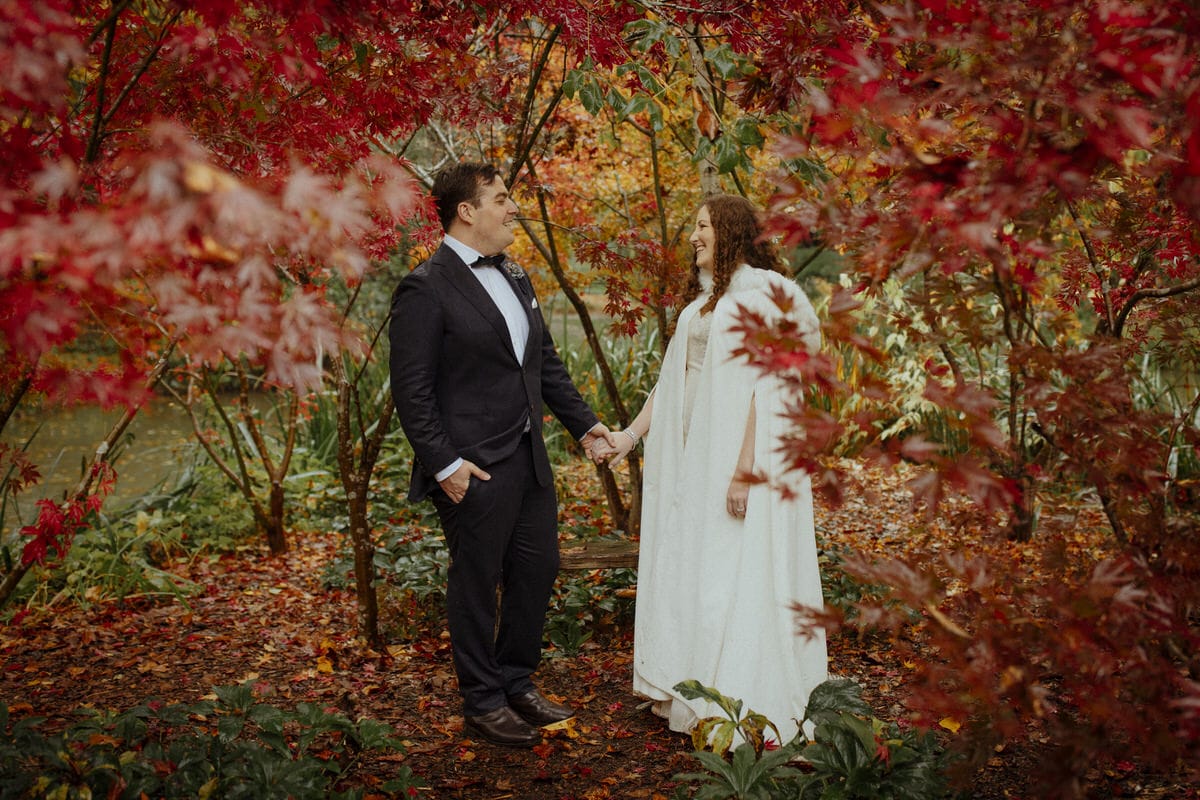 Autumn.
(march – may)
Autumn brings an enchanting palette of colors to the Snowy Mountains, making it a picturesque backdrop for couples who love the warm hues of fall. With temperatures ranging from 5°C to 18°C, you'll experience cooler weather while still enjoying the outdoors. The season's natural beauty creates a cozy and romantic atmosphere for your special day.
Activities to enjoy: Autumn is a fantastic time for bushwalking, taking in the vibrant foliage and crisp mountain air. Couples can also try their hand at fly-fishing, explore the region's fascinating history, or snuggle up by a roaring fire in a charming mountain lodge after a day of adventure.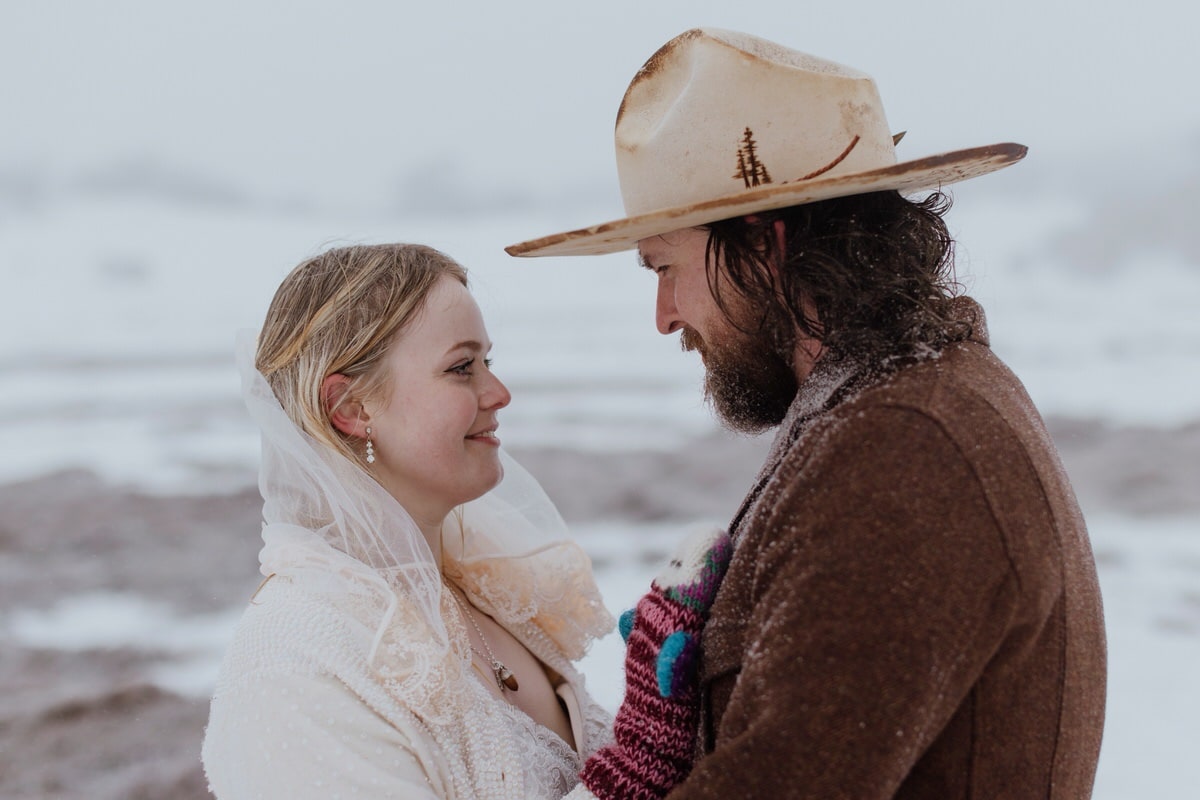 winter.
(june – august)
Winter transforms the Snowy Mountains into a magical snow-covered wonderland, perfect for couples who dream of a frosty fairytale elopement. With average temperatures ranging from -6°C to 6°C, you'll be surrounded by the beauty of sparkling snow and frosty landscapes, creating a truly unique and intimate setting.
Activities to enjoy: Winter is all about embracing the snow! Couples can hit the slopes for skiing or snowboarding, go snowshoeing through the picturesque forests, or enjoy a thrilling snowmobile ride. And after a fun day out, there's nothing better than cozying up with your loved one in front of a crackling fireplace.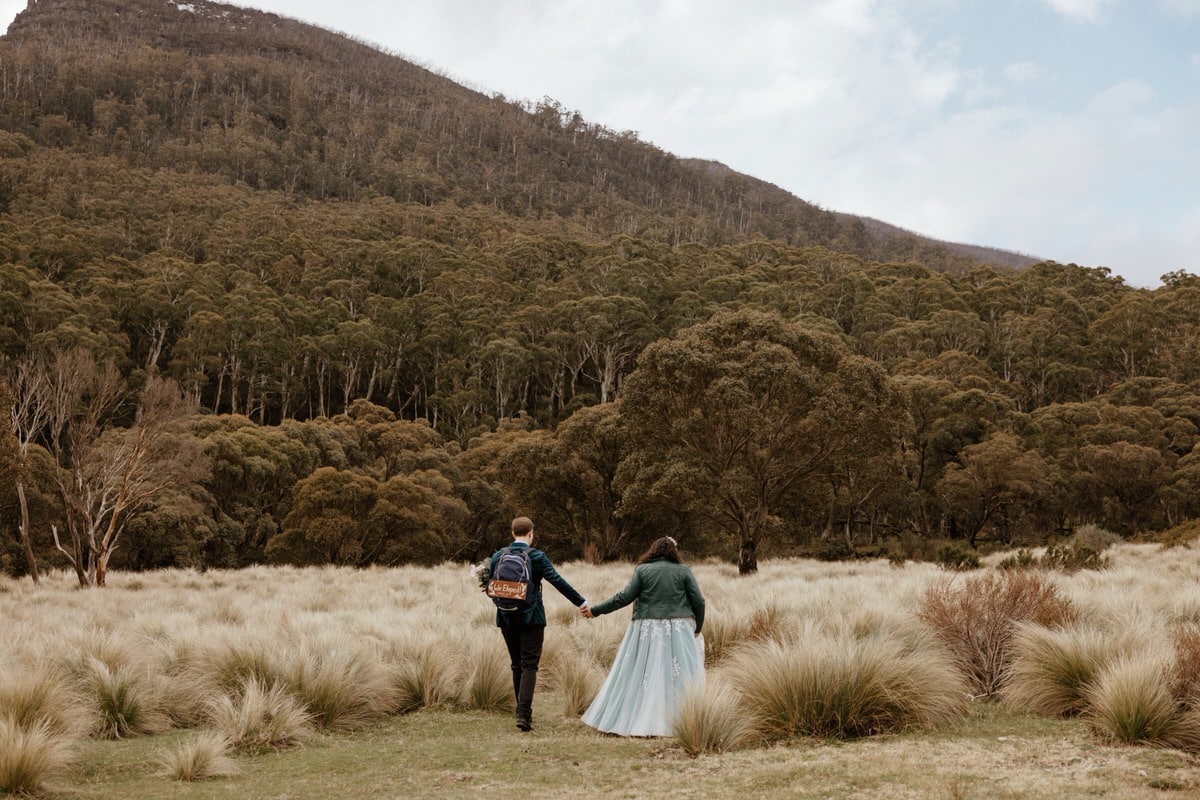 spring.
(september – november)
Spring in the Snowy Mountains is a season of renewal, as the landscape comes alive with blooming wildflowers and snow begins to melt from the peaks. With average temperatures between 2°C and 16°C, it's a delightful time to elope, capturing the beauty of both winter and warmer seasons in a single moment.
Activities to enjoy: Springtime offers couples the chance to explore the region's stunning alpine meadows, bursting with colorful wildflowers. Hiking, mountain biking, and horseback riding are popular activities during this season. You might even catch the last of the winter snow for a cheeky snowball fight or a quick ski session on the higher slopes.
the best places to elope in the snowy mountains;
my database.
Get ready to be wowed by an incredible list of the best places to elope in the Snowy Mountains! I've put together a fantastic selection of nature spots and national parks that'll make your heart skip a beat. Whether you're after jaw-dropping views or secluded hideaways, there's something for every couple here.
So, let's dive in and explore these amazing locations, where you can create unforgettable memories and celebrate your love in the most enchanting way!
BLUE MOUNTAINS elopement packages.
unbundled elopement packages give you more choice.
Instead of a stuffy, rigid, and 'turn and churn' system, you deserve a day that has been crafted to your desires, dreams, and choices.
My 'Unbundled' Blue Mountains Elopement Packages instead come from having a focus on how you want your day to go, and what matters most to you. So many 'all inclusive' elopement packages come with needless extras, and rigid vendors who don't suit your story or style.
Instead you'll get an experience that suits you, and is customised to give your story and love the chance to be celebrated.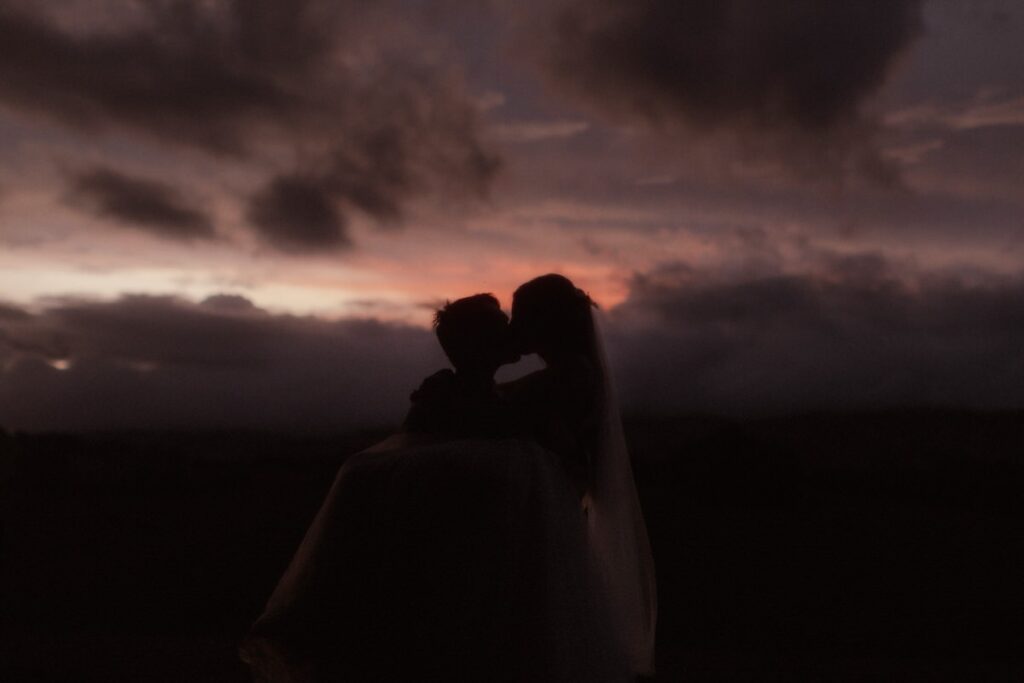 so how does it all work?
I create your perfect day with:
01.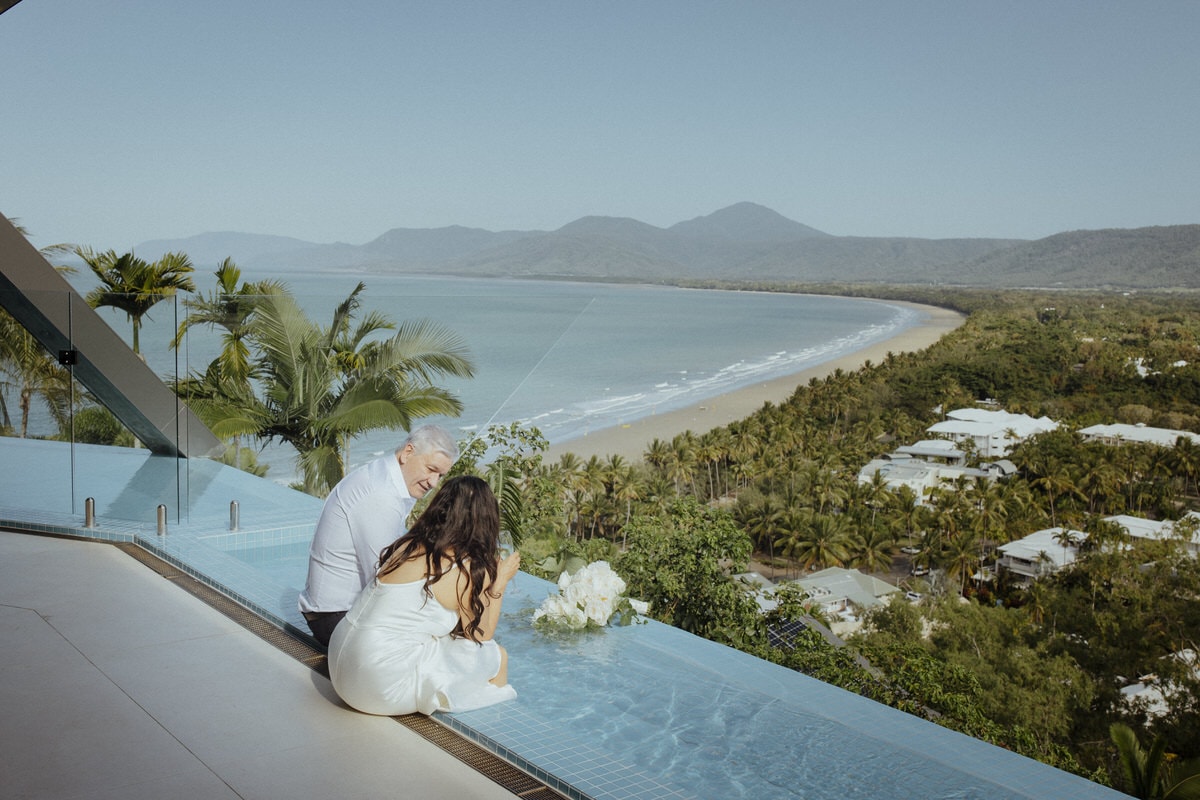 unbundled and personalised elopement packages
Having complete choice over how you start your marriage is giving you the power to have the most perfect day. My unbundled Blue Mountains elopement packages work by helping provide recommended expert vendors according to where you'd love to elope.
02.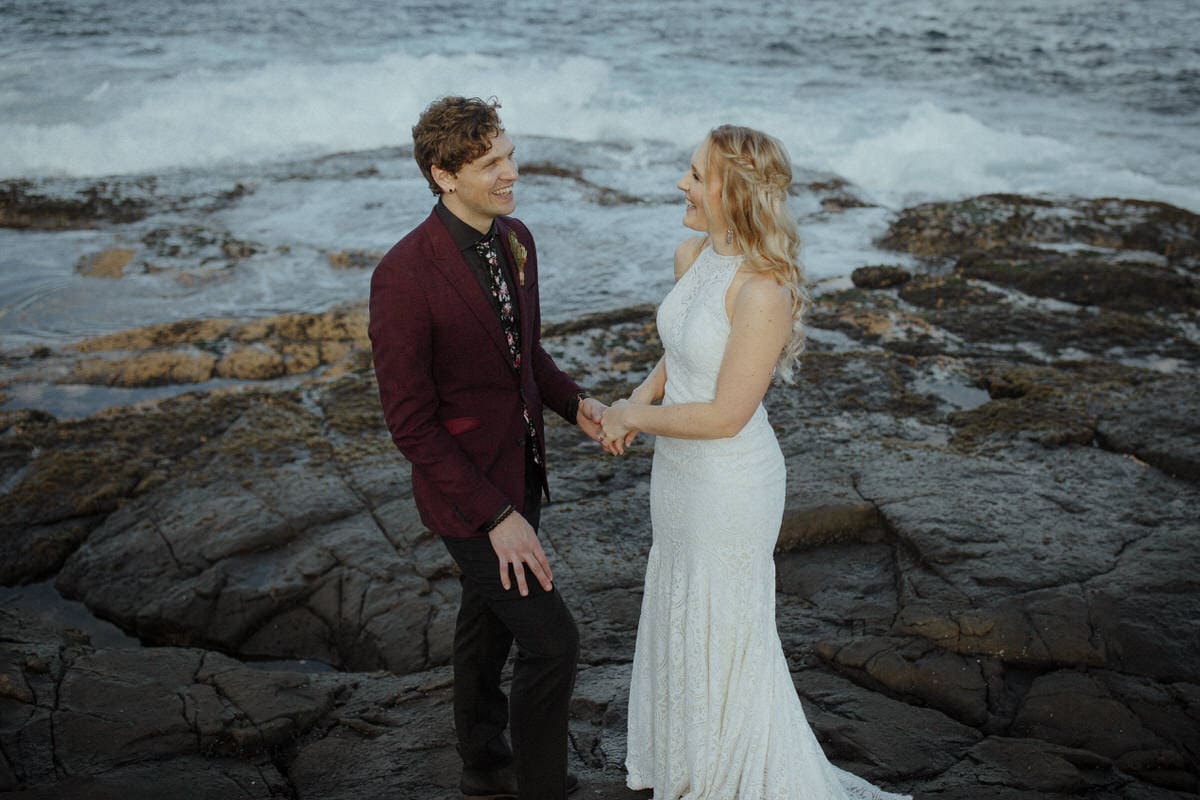 relaxed and comfortable photography
You want to look back in years to come and remember how you felt. I don't believe in forcing emotions, rather creating a fun, comfortable and welcoming space where you can be who you really are together.
03.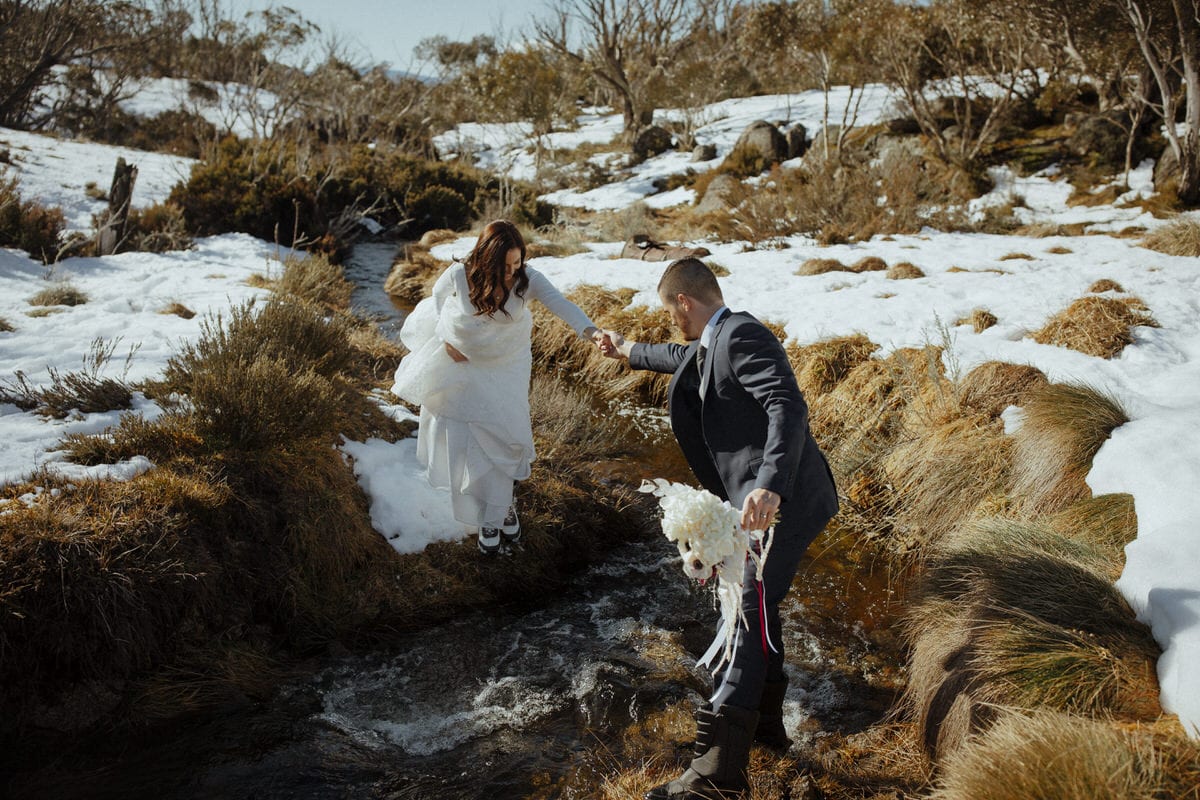 expert elopement advice and guidance
You deserve to have a day expertly crafted by a professional who will be able to design something that suits you. I have been crafting and planning Blue Mountains elopements packages for couples since 2017, and have the guidance to help you have the perfect day.
feeling like there is too much choice?
As an elopement expert, photographer and guide, part of what I do in the planning process is to really understand what specifically you'd love to have from your elopement location. Get in touch today to see how I could help you find the best places to elope in Australia for you.
the best places to elope
in the snowy mountains.
My top 10.
Ready to explore the best places to elope in Sydney's awesome nature spots and national parks? Our mega list is packed with jaw-dropping locations perfect for adventurous couples looking to make their big day extra special. From lush greenery to epic landscapes, you'll find the perfect spot to exchange those sweet vows. So, let's dive into the best places to elope in Sydney and find that dreamy, nature-filled location that'll have your hearts racing and your love blossoming like never before.
I have included trails here which are rated easy to moderate, and which don't require overnight stays to get to, to keep things simple!
The Snowy Mountains
the best places to elope.
the snowy mountains.
Southern Sydney's got some of the best places to elope in Sydney, with lush landscapes that'll blow your mind! Think pristine forests, dramatic cliffs, and epic ocean views. It's perfect for lovebirds wanting a nature-filled escape to tie the knot. You'll be head over heels for this stunning slice of paradise!
blue lake walk.
1 hour from Jindabyne.
This moderate 9 km return walk takes you to the stunning Blue Lake, one of Australia's few glacial lakes. The trail offers panoramic views of the Main Range and the opportunity for couples to elope in front of the mesmerising turquoise waters of the lake. Along the way, you'll pass through beautiful alpine meadows and witness impressive granite boulders.
dead horse gap trail.
30 minutes from Jindabyne.
This moderate to difficult track takes you through a diverse range of landscapes, from lush forests to subalpine terrain. The 10 km return walk offers stunning views of the Thredbo Valley and the opportunity to elope in a unique and varied natural setting. Along the trail, you'll encounter historic huts, rushing streams, and a variety of plant life.
porcupine walk.
50 minutes from Jindabyne.
This easy 5 km return walk leads you to the impressive Porcupine Rocks, offering panoramic views of the Perisher Valley and surrounding mountains. The trail is suitable for couples looking for a relatively easy hike with rewarding views. Along the way, you'll pass through alpine meadows and snow gum forests, adding to the beauty of the elopement experience.
thredbo river track.
30 minutes from Jindabyne.
This picturesque riverside trail winds through the Thredbo Valley, with beautiful views of the surrounding mountains and the tranquil Thredbo River. It's an easy-to-moderate 4 km walk, making it accessible for most couples who wish to elope in a serene, natural setting. Along the trail, you'll enjoy the soothing sounds of the river, spot native wildlife, and admire the lush vegetation.
kosciuszko mountain walk.
30 minutes from Jindabyne.
The Kosciuszko Walk is a stunning trail that leads to the summit of Mount Kosciuszko, Australia's highest peak. This iconic route offers incredible views of the Snowy Mountains and the opportunity for couples to elope at the top of the continent. The walk provides a sense of adventure and accomplishment, making it a unique and memorable elopement destination. The trail is moderately challenging, with a 13 km return trip taking about 4 to 6 hours. Along the way, you'll encounter scenic alpine meadows, glacial lakes, and panoramic views of the surrounding mountain ranges.
charlotte pass valley.
1 hour from Jindabyne.
The valleys around Charlotte Pass in the Snowy Mountains offer a one-of-a-kind elopement spot for you lovebirds. Surrounded by pristine wilderness and jaw-dropping mountain vistas, these valleys provide a serene and intimate atmosphere for your special day. You'll fall head over heels for the breathtaking views and the sense of adventure that comes with eloping in such a secluded location. The hike to some of the more remote valleys can be a bit challenging, but it's so worth it for the unforgettable experience. For those seeking an easier route, try the Main Range Track, which leads to some amazing lookout spots.
diggings campground.
30 minutes from Jindabyne.
What's unique about this location is that it's nestled along the Thredbo River, offering a peaceful and serene atmosphere with the sound of the flowing water as your soundtrack. Eloping here means you'll be surrounded by the beauty of nature, with lush vegetation and the majestic mountains as your backdrop. The campground is easily accessible, so no worries about a long or difficult hike to reach your dream elopement spot. While you're there, don't miss out on exploring some of the nearby trails, like the Thredbo River Track, which offers stunning river views and lovely picnic spots.
lake crackenback.
30 minutes from Jindabyne.
Lake Crackenback in the Snowy Mountains is an absolute dream spot for you to elope in. What makes this location unique is its breathtaking lakeside setting, surrounded by awe-inspiring mountain views. You'll adore eloping at this picturesque location, as it combines tranquillity and romance with the natural beauty of the Snowy Mountains. While you're there, you don't have to worry about any challenging hikes, as the area is easily accessible, and the resort offers a range of ceremony spots to choose from. If you're up for exploring the surroundings, the nearby Thredbo Valley Track is a fantastic option, offering a gentle walk with stunning riverside views and lookout points along the way. Trust us, you won't regret choosing Lake Crackenback as the backdrop for your special day!
the waterfall track.
15 minutes from Jindabyne.
The Waterfall Track is a moderately easy 4-kilometer return walk that leads to a beautiful cascade in the heart of the Snowy Mountains. The trail winds through alpine heath and snow gum forests, providing a peaceful and scenic journey. Couples who elope here will enjoy the romantic atmosphere of the secluded waterfall and the serene natural surroundings. The relatively short distance and well-maintained path make this trail an accessible option for most couples.
perisher and thredbo resorts.
1 hour from Jindabyne.
Incorporating skiing and snowboarding into your elopement can make your special day even more memorable and fun-filled. Imagine exchanging your vows surrounded by the pristine beauty of snow-capped mountains, and then celebrating your love by hitting the slopes together.
To start, you could choose a scenic spot on the mountain, accessible by chairlift or gondola, as the backdrop for your ceremony. Many ski resorts, such as Perisher and Thredbo, offer picturesque locations at various altitude levels, ensuring a unique and stunning setting for your big moment. After the ceremony, you and your partner can don your ski or snowboard gear and carve your way down the mountain, symbolising the beginning of your exciting journey as a married couple. For an added touch of fun, you could even incorporate a "first run" together, similar to a traditional "first dance," where you glide down the slopes hand-in-hand.
ready to begin
planning your
perfect elopement?
You've seen plenty of awesome elopement locations here. I thoroughly understand that it can be overwhelming when it comes to choosing the perfect place in nature to share your vows and to start your marriage off with the most awesome time ever.
I'm here to help you narrow down the most perfect elopement location for you, taking all the stress out of worrying about which place may be perfect for you.
I believe in supporting you throughout your journey to being married, and beyond. Elopements take the stress and hassle out of the adventure of getting married, and I hope that throughout this post you've been inspired by some beautiful places to elope in the snowy mountains.
However, if you'd love to elope, reach out, as I'd love to help you have the perfect elopement.